Book Review: Pleating: Fundamentals for Fashion Design
October 4, 2017
Pleating: Fundamentals for Fashion Design by Leon Kalajian & George Kalajian (with Foreword by Jack Sauma) is a beautiful book that eloquently explains the an array of pleating techniques in an accessible manner. With over 300 images and illustrations, Pleating is an essential reference for any artist, fashion designer, craftsperson, or pattern maker looking to understand a quintessential fabric manipulation craft.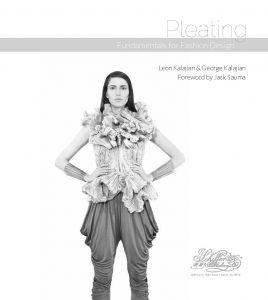 ---
The book begins with a foreword by Jack Sauma (founder of Mood Designer Fabrics) who looks back on his first collaborative endeavour with father and son team Leon Kalajian & George Kalajian (Tom's Sons International Pleating). Sauma touches on how essential pleating is to the design world and why working with a local master in their craft (versus overseas production) is so important.
Pleating goes on to offer the basic needs to use fabric pleating successfully and have more of an understanding to identify and manipulate what you're working with.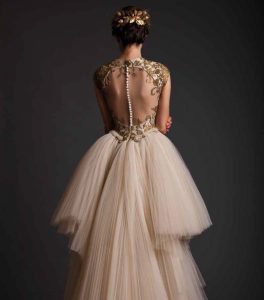 The main functions of the book are to:
"Explains the physical laws that limit each style of pleating, and how they relate to each other."
"Shows that there is unlimited creative potential when pleating styles are combined."
"Enables you to conceive, design, communicate, and execute your creations."
"Instructs how to correctly identify and understand the anatomy of pleated products in the marketplace."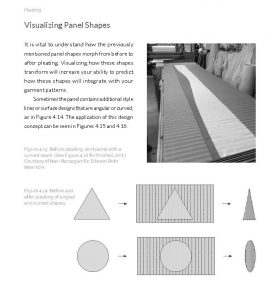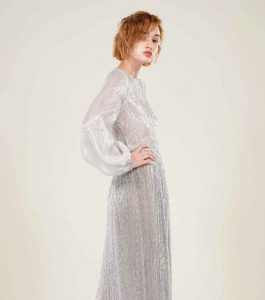 Some of my favorite chapters were "Basic Pleating Shapes" (chapter 3, page 41) and "Creating Unique Pleats" (chapter 10, page 117) in which the various styles and techniques of pleating were illustrated so you can better identify them when looking at preexisting fabrics and garments. It also outlines how to combine different types, styles, and sizes of pleats to create works that are intricate individuals.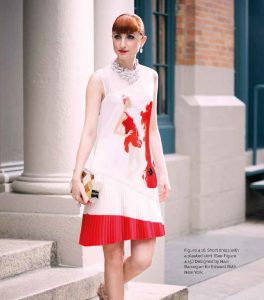 Other chapters in Pleating include: What is Pleating? / How Pleats are Made / Basic Pleating Shapes / Combined Pleating Styles with Panel Shapes / Organic-Appearing Pleats / Measuring Pleats and Loss Factor / Direction of Pleating and Grain / Machine Pleating versus Pattern Pleating / Creating Unique Patterns / Calculating Fabric Requirements / Codification of Pleats. The book ends with two appendices on "Bias Circle Layouts" and "Standards and Common Questions" and a Glossary of terms.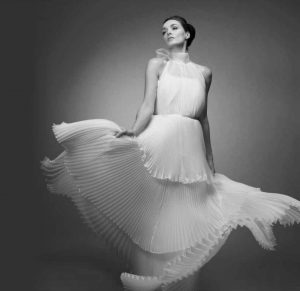 Overall, Pleating: Fundamentals for Fashion Design is a great book for someone who already has an introduction to sewing, garment creation, and patterning, and can help you push your understanding and skill level even further with simple, clear descriptions and beautiful illustrations and images. The points of view in the book come from some of the top names in the field, so it's a great investment for anyone desiring to push themselves.
– Lauren Sinner
---
Pleating at-a-glance:
176 pages
315 color images and diagrams
Published July 15th, 2017
ISBN13: 9780764352966
For more of what Leon & George Kalajian are up to, follow George on Instagram @internationalpleating