Register and Make Your Mark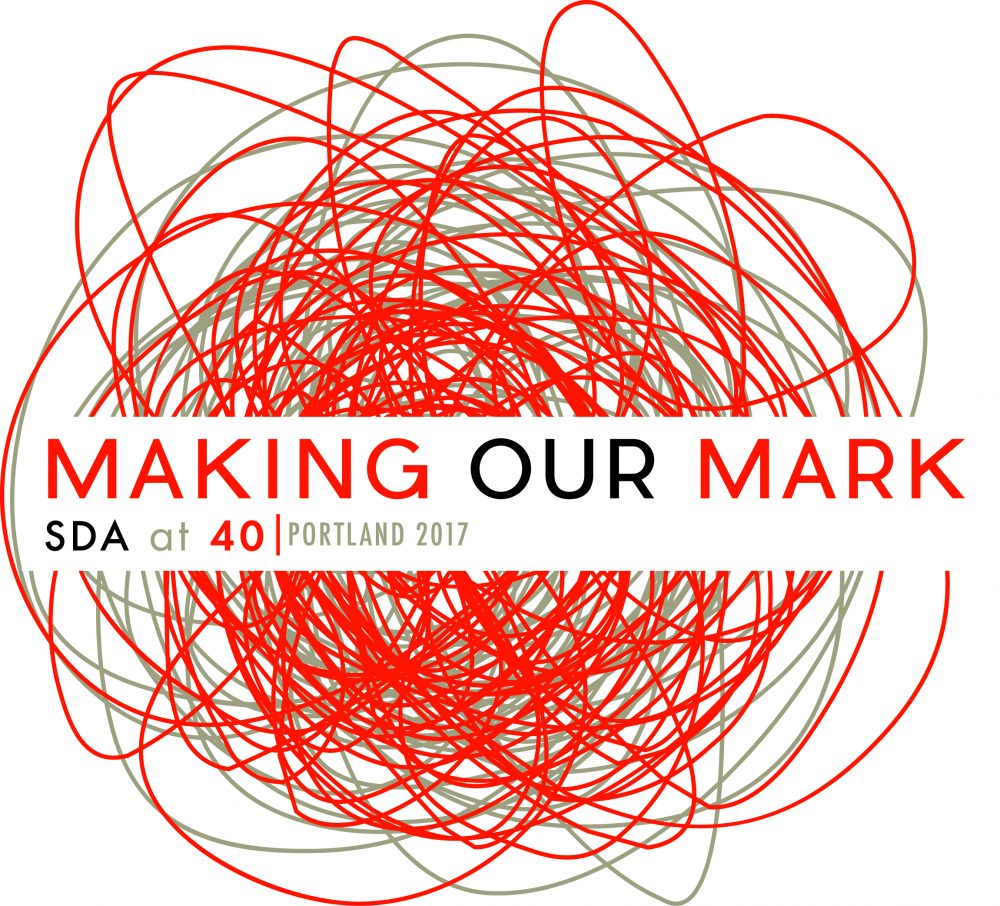 Join SDA when we return to Portland, Oregon for the biennial conference centered on creativity and our 40th Anniversary.
See you in Portland August 3- 6, 2017! 
Registration Info
Regular registration is $440 (includes Saturday lunch and appetizer reception)
Student registration is $235 (includes Saturday lunch and appetizer reception)
The conference will be limited to 250 participants.
Registration checklist:
You must be a member to register. Join SDA and have your login info ready.
Have your credit card ready so you don't lose any info you have already entered.
Sign up during registration for signature Making Our Mark Events
Ready to go? Then it's time to register!
---
Need to cancel?
All cancellations for SDA Making our Mark 40th Anniversary Conference must be made in writing by mail or email to:
Surface Design Association
P.O. Box 4044
Las Vegas, NM 87701
ConferenceRegistration@surfacedesign.org
There is a fee of $75 on all cancellations prior to July 1, 2017. No refunds on cancellations made on or after July 1, 2017.
---