Medusa's Cope. Joanna Rogers.
---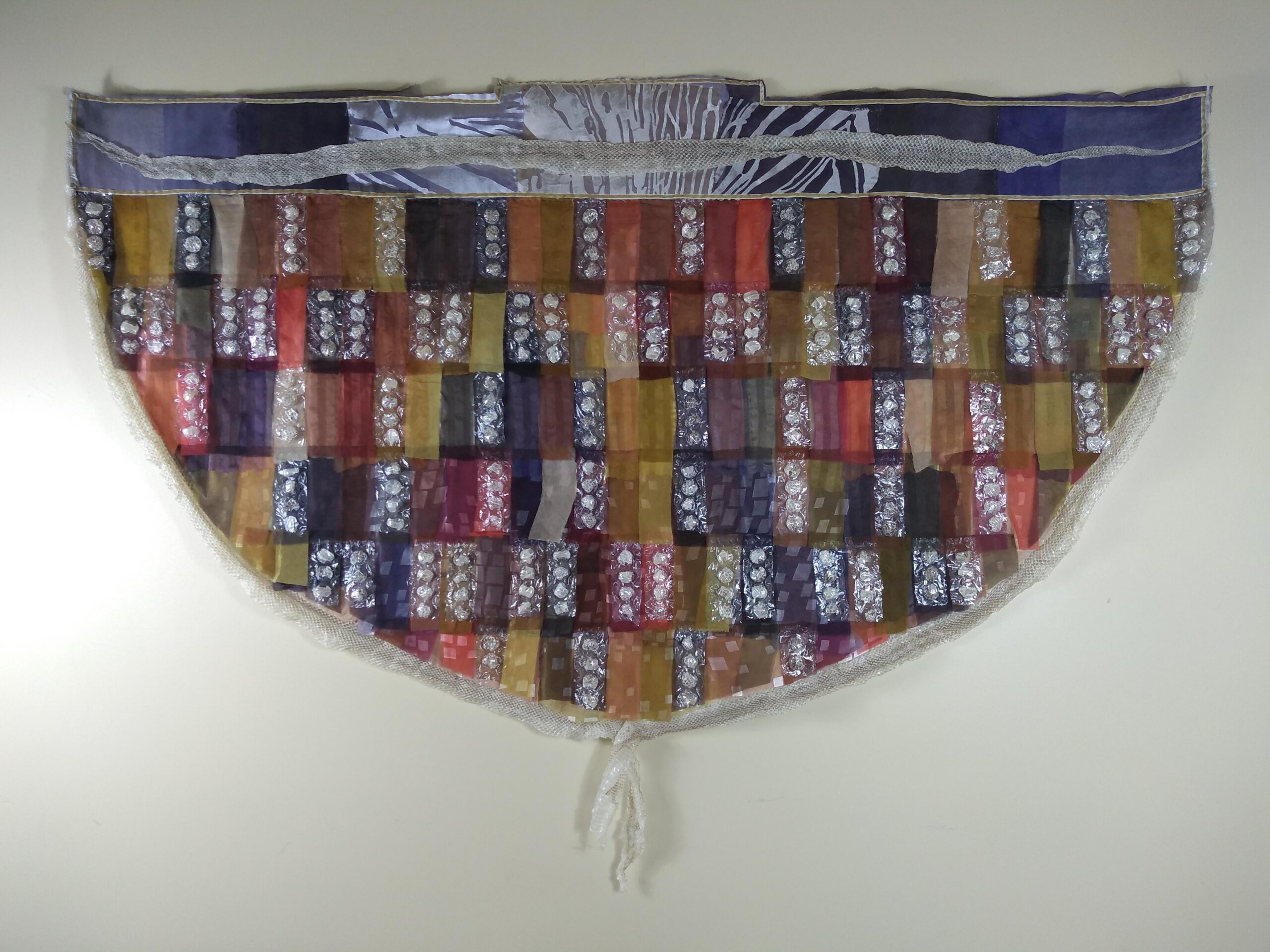 Artist: Joanna Rogers
Title: Medusa's Cope. Joanna Rogers.
Attribution: Medusa's Cope. 2019. Joanna Rogers.
Year: 2019
Materials: Silk dyed with natural dyes, bubble wrap, snake skin.
Dimensions: 6' x 3'
Image Statement: This piece was inspired by The Perseus Series by Edward Burne Jones. The full-size guache cartoons for this series are on display at Southampton Art Gallery. When I was a child, my father used to take me to this gallery on Sunday afternoons. I loved it there. By the time I was a teenager, The Perseus Series, had become my favourite of all the pieces in the gallery. I dyed many kinds of silk with many different natural dyes and layered them to create a feeling of falling through space. The snake skins were shed by Orinda, a beautiful corn snake, and passed on to me by Joyce Davis. I chose the form of a medieval cope to reflect Burne Jones' affiliation with the Pre-Raphaelites. The natural dyes were a direct reference to his friendship with William Morris and his involvement with the Arts and Crafts Movement. The overall look of the finished piece resembles the stained glass windows Burne Jones designed for churches all over England.