Recollected 3
---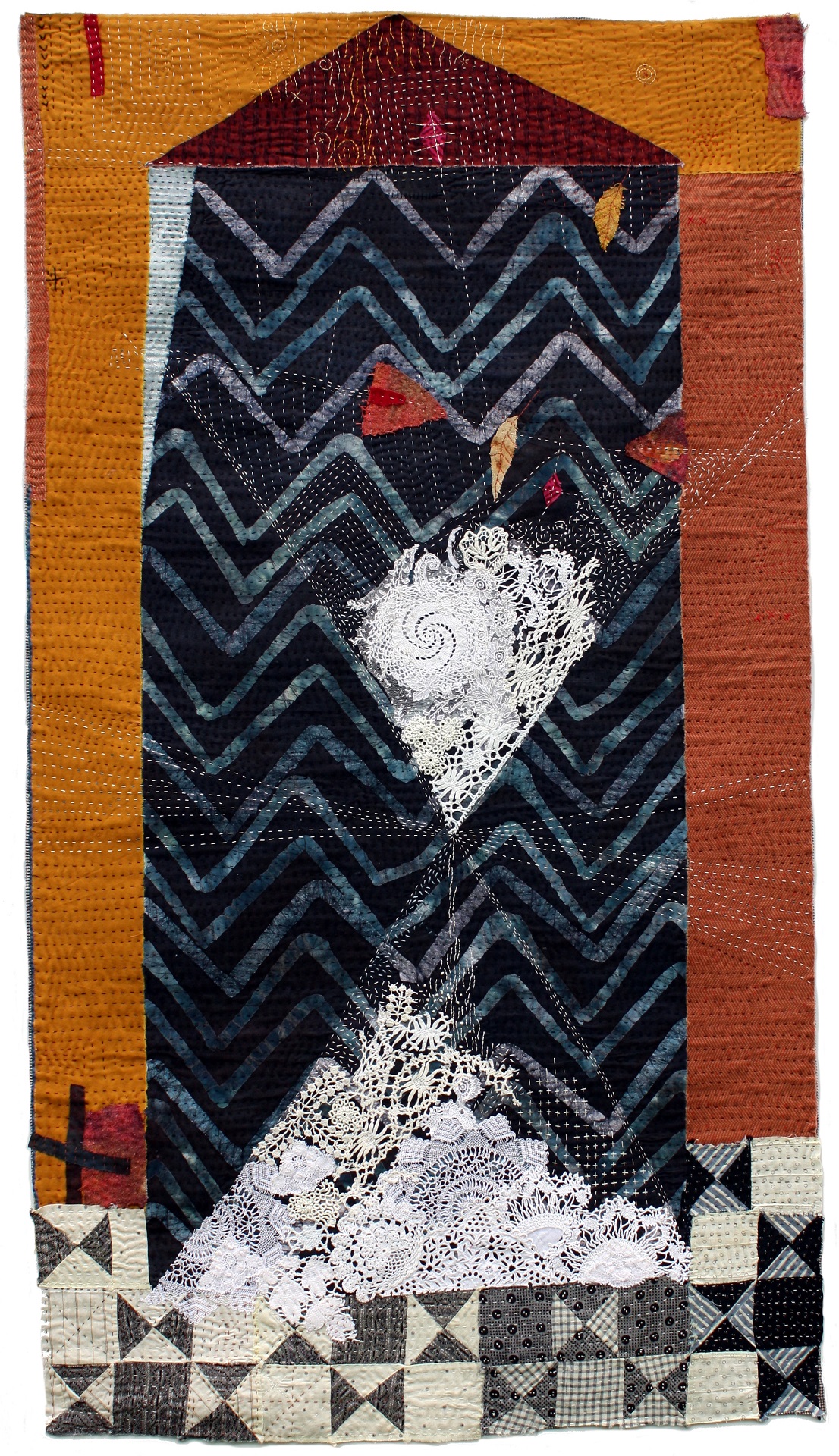 Artist: Helen Geglio
Title: Recollected 3
Attribution: Recollected 2, (2019), Helen Geglio
Year: 2019
Materials: Cotton, linen, found domestic linens, hand embroidered and stitched.
Dimensions: 54 x 30"
Image Statement: Recollected is a visual narrative about the lost provenance of domestic handwork. I have collected so many lovely handmade things, crafted by unknown hands and found in closets and boxes, sold in lots or pieces at estate sales and flea markets. In the stream of time, the maker is lost to memory and all that remains are the threads of her labors.