Bam! Bam!
---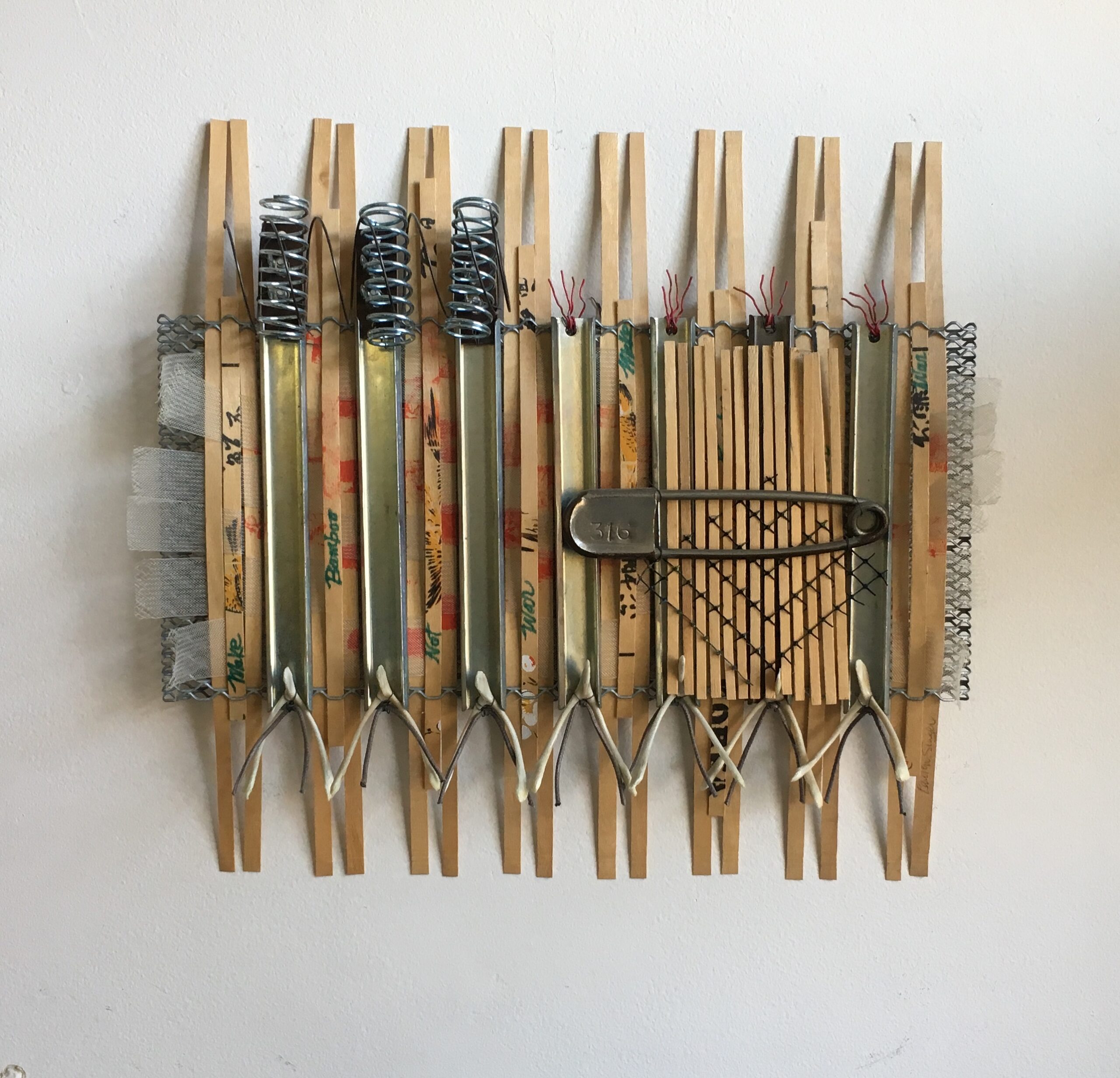 Artist: Lauren Singer
Title: Bam! Bam!
Attribution: Bam! Bam!, 2013, Lauren Singer
Year: 2013
Materials: Deconstructed bamboo fan, bamboo strips, mesh, found objects, chicken bones, industrial safety pin, ribbon, wire
Dimensions: 12" x 13" x 2"
Image Statement: Bamboo slats from an old Korean fan are interwoven with metal and bones to express my fear about what North Korea is currently creating. My wish is for them to make bamboo, not warheads.