Blackty Black Blanket
---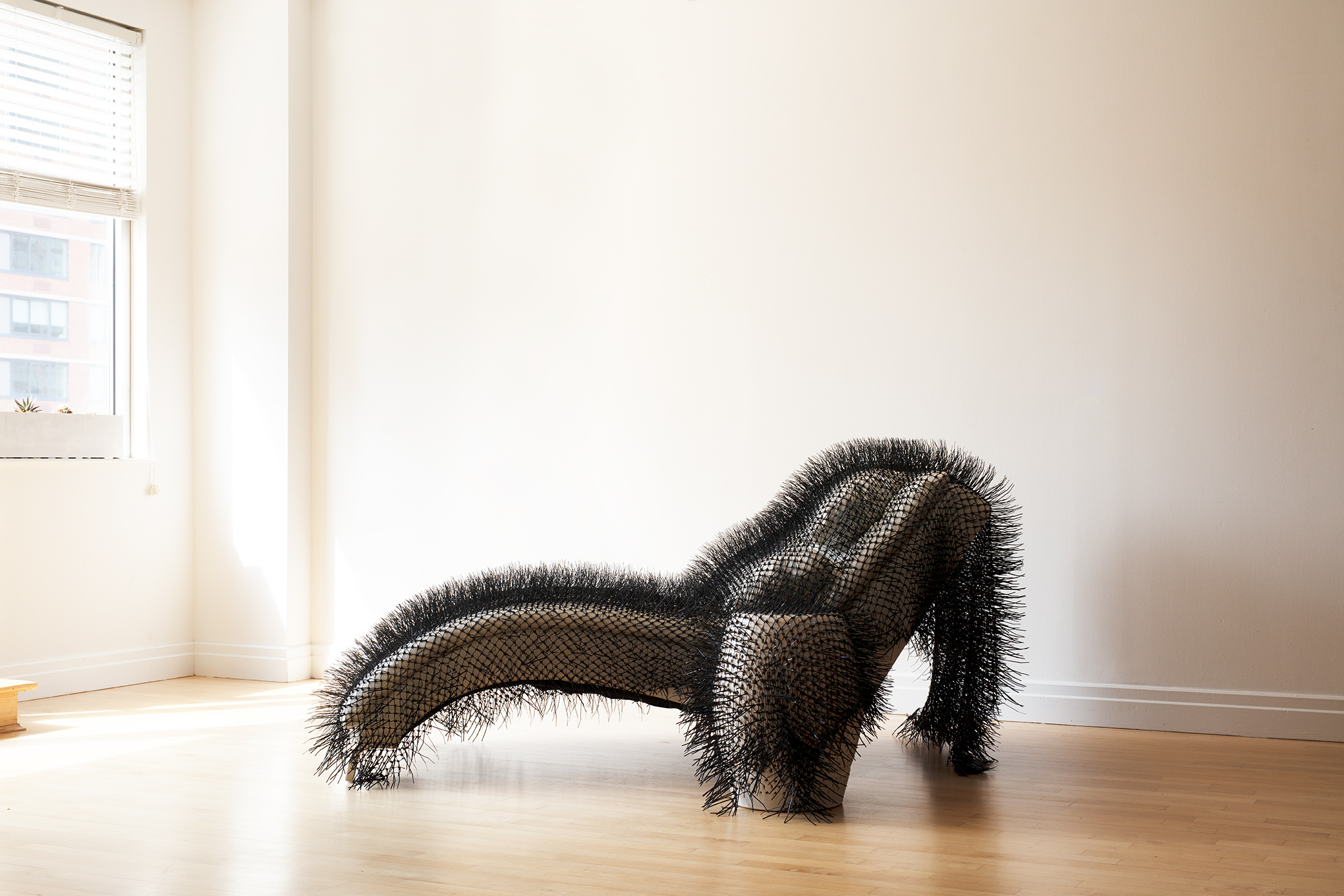 Artist: Theda Sandiford
Title: Blackty Black Blanket
Attribution: Blackty Black Blanket, 2020, ThedaSandiford
Year: 2020
Materials: 10 'x 5' Recycled commercial fishing net and black 4" zip tie blanket on white leather chaise lounge chair.
Dimensions: 120 x 60 x 36 in
Image Statement: Racial Gaslighting, hides in plain sight in everyday interactions. It subtly shifts dialog from a racist topic at hand onto me, the accuser – forcing me to question and re-assess my own response to racism, rather than the racism itself.