Bojagi Bodacious
---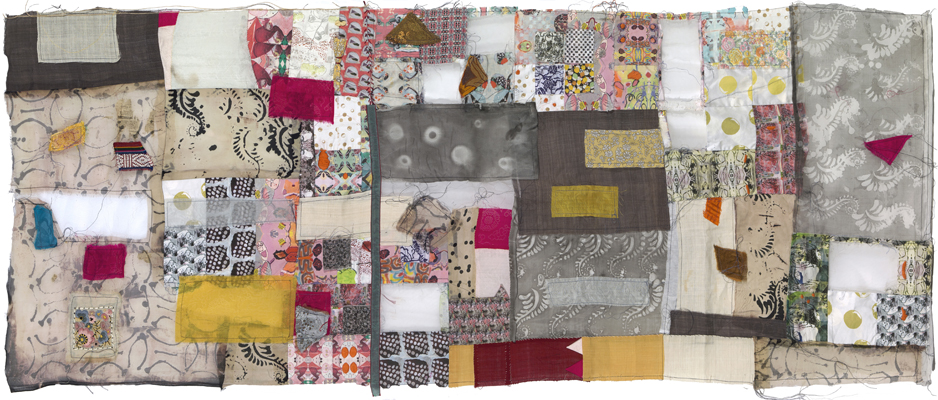 Artist: Bonnie Saland
Title: Bojagi Bodacious
Attribution: Bojagi Bodacious, 2016, Bonnie Saland
Year: 2016
Materials: A compilation of traditional Korean fabrics and Bojagi method, and hand waxed and digitally printed textile. Sections are machine stitched with a patched and hand stitch overlay.
Dimensions: 24" h x 62" w
Image Statement: The piece is part of an ongoing collaging of personal material and practice with traditional textile method and materials.