Card Number 6
---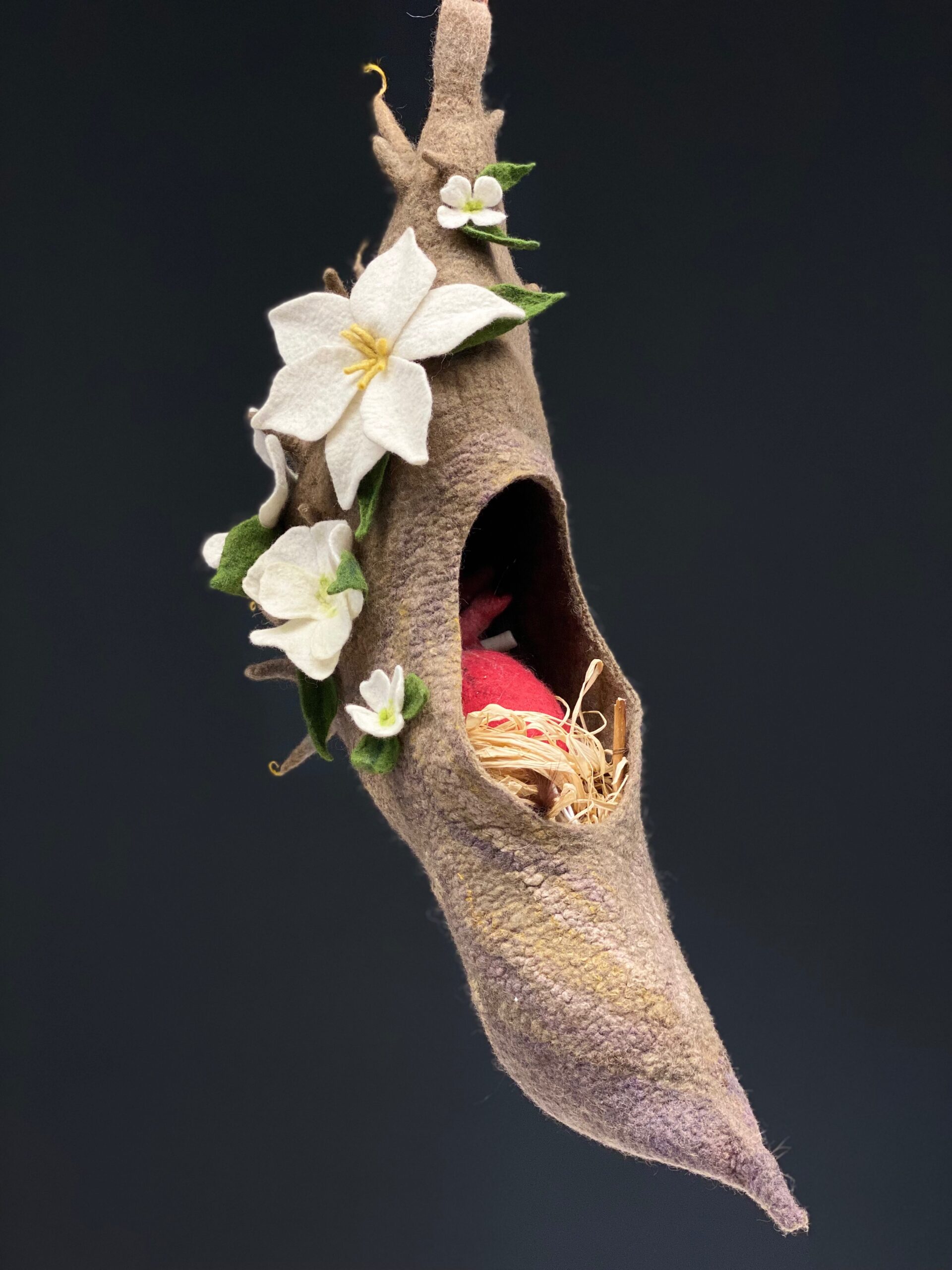 Artist: Kerstin Katko
Title: Card Number 6
Attribution: Card Number 6, 2021 Kerstin Katko
Year: 2021
Materials: wool, llama, ramie, silk fibers and fabrics, raffia, mulberry wood, wire, beads, and found objects.
Dimensions: 26 x 10 x 6
Image Statement: This piece contemplates the different forms of love one can experience in a lifetime. There are relationships that fill you and make you feel at home and there are some you must recover from. Much like the natural world, our inner emotional world is ever evolving.