Cheers!
---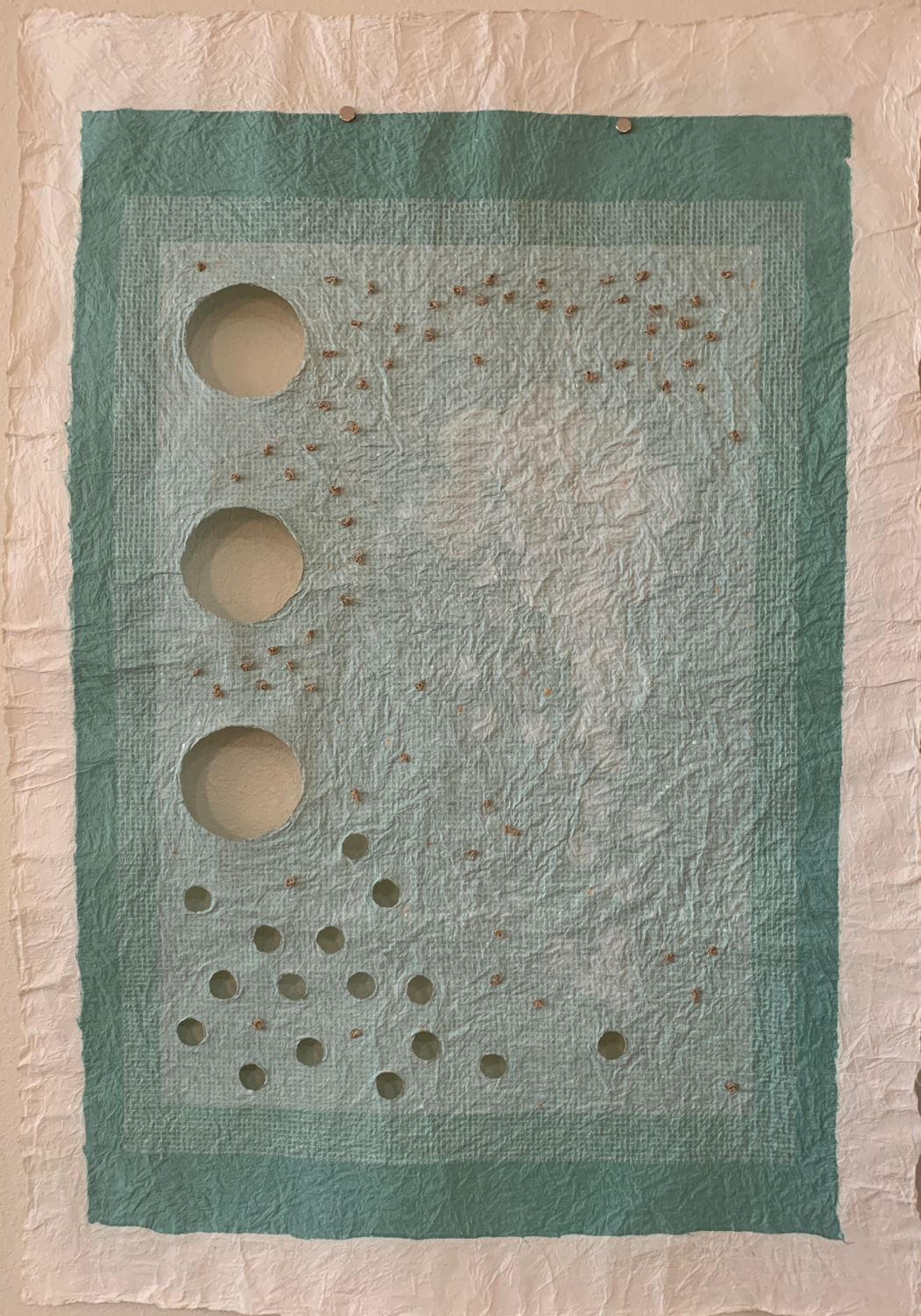 Artist: Jacki Moseley
Title: Cheers!
Attribution: Cheers, 2020, Jacki Moseley
Year: 2020
Materials: Mulberry paper, paper yarn
Dimensions: 28"w x 41"h
Image Statement: 2D Joomchi (paper felting) piece with holes, "bubbles", metallic flecks, and knots evoking a celebration. Shadows are cast when "Cheers!" is mounted a few inches away from the wall.