Crow Mountain Morning
---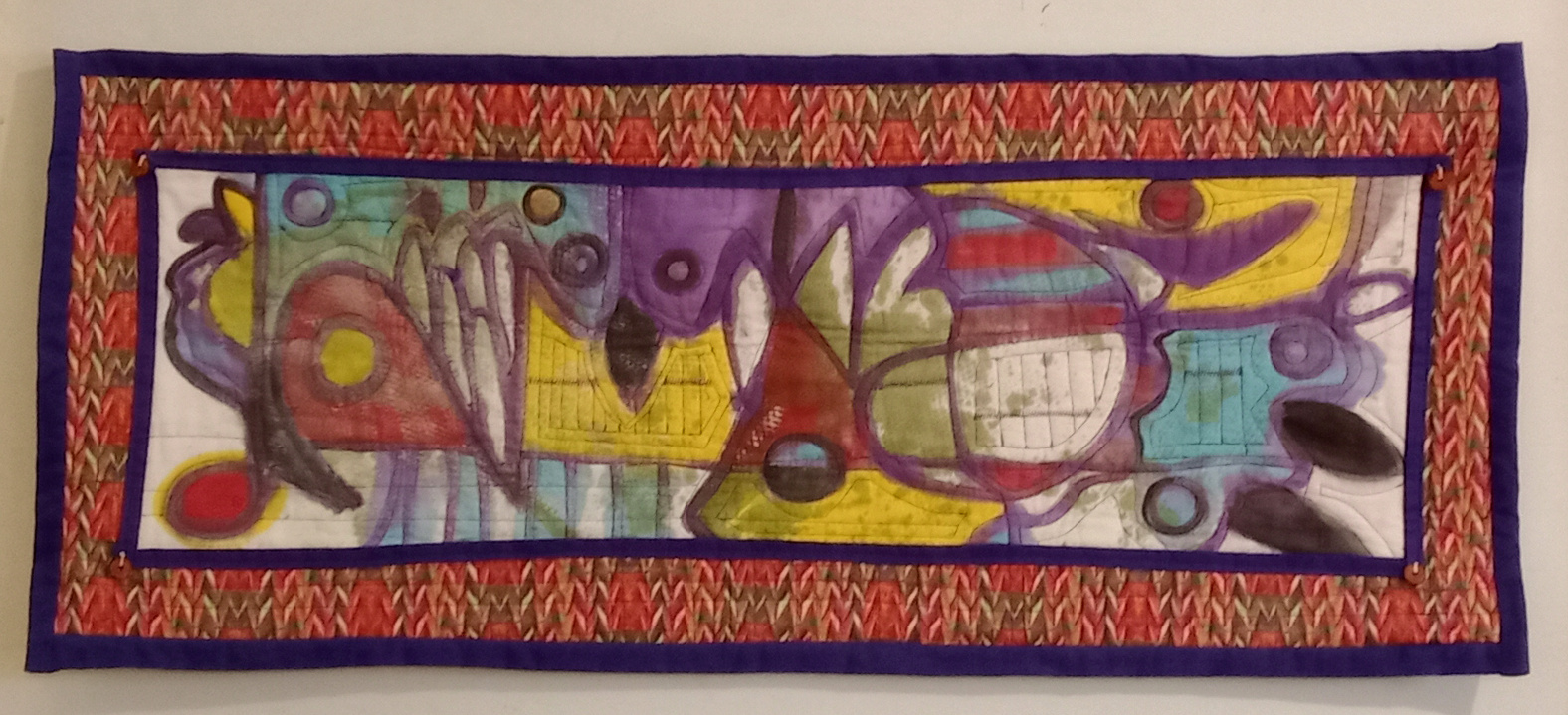 Artist: Patricia Coleman
Title: Crow Mountain Morning
Attribution: Crow Mountain Morning, 2020, Patricia C. Coleman
Year: 2020
Materials: Acrylic paint, cotton fabric with cotton reproduction fabric of one of my V Pleated/tessellation acrylic paintings, machine stitching and quilting with unbleached cotton batting; cut rock beads.
Dimensions: 39" X 16 ¾
Image Statement: Mornings hold a lot of energy. Shouting, new beginnings. We can begin fresh again. All birds seem to begin the day with morning song and flight. Crows have their circular flight routine and morning caws.