Debut
---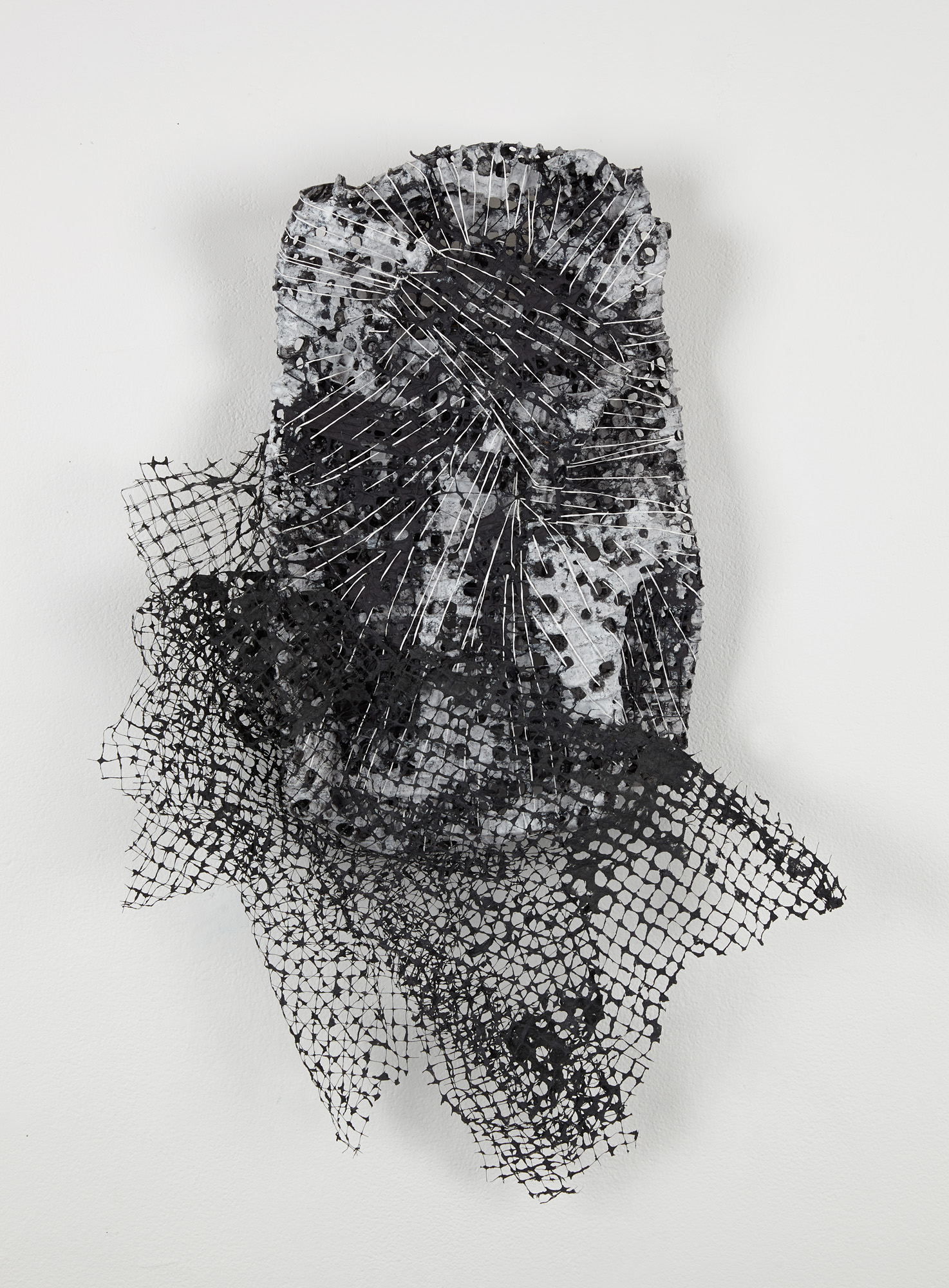 Artist: Jennifer Davies
Title: Debut
Attribution: Debut, 2017, Jennifer Davies
Year: 2017
Materials: Rabbit wire, plastic netting, yarn, paper pulp.
Dimensions: 20"h x 12"w
Image Statement: I was unable to resist the possibilities in a squashed piece of wire that my husband brought home from a construction. Repeated drive-overs had formed a strangely torso-like shape that I exploited by repeated pulp dippings. Having just learned about Sashiko, I tried the long stitches out on this unforgiving surface.