Fragment
---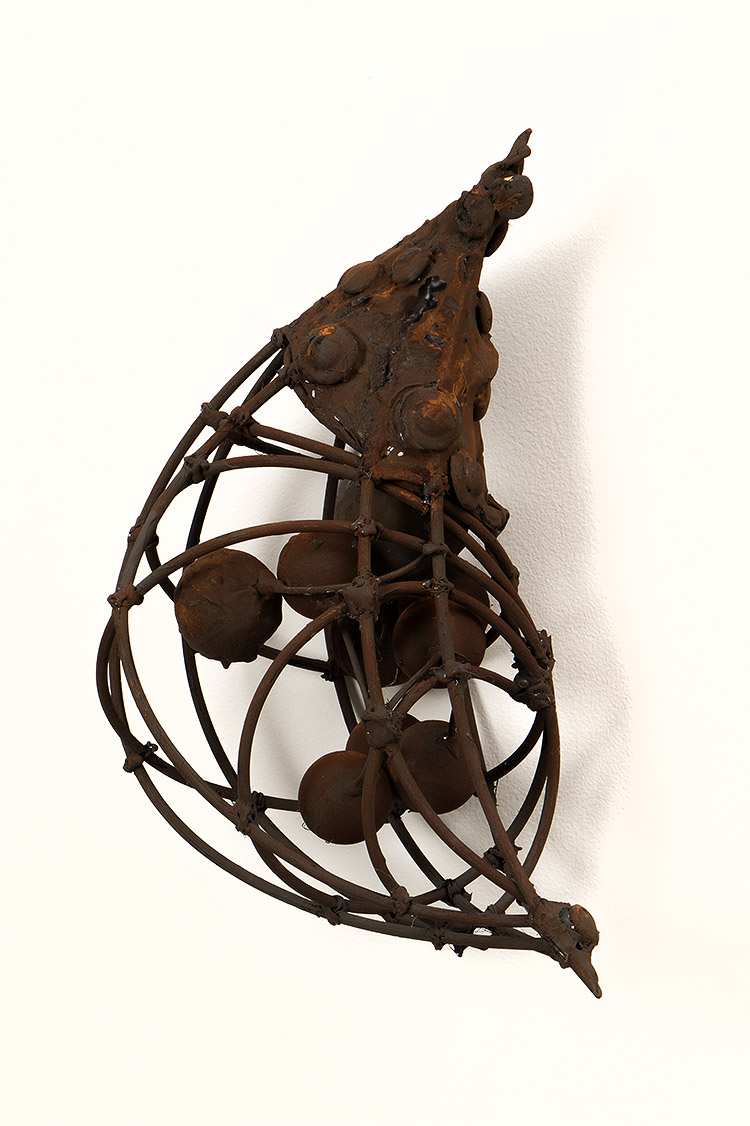 Artist: Eileen Braun
Title: Fragment
Attribution: Fragment, 2018, Eileen Braun
Year: 2018
Materials: Rattan reed, encaustic wax, specialty paints, found objects, cotton string and adhesive.
Dimensions: 15H x7W x7D
Image Statement: I create biomorphic organisms that appear to be communicating human-like emotional needs (nurture). These newly formed organisms represent a new questionable species conjured in my studio by cross-breeding insects, birds, fish and vegetation. Their skeletal hulls revealing germ, the pending emergence of new life from chrysalis. The ectoplasm now peeling away from the dystopian structure, miraculously composed of metal, revealed (x-rays).