I Can't Breathe: Emotional Baggage Cart
---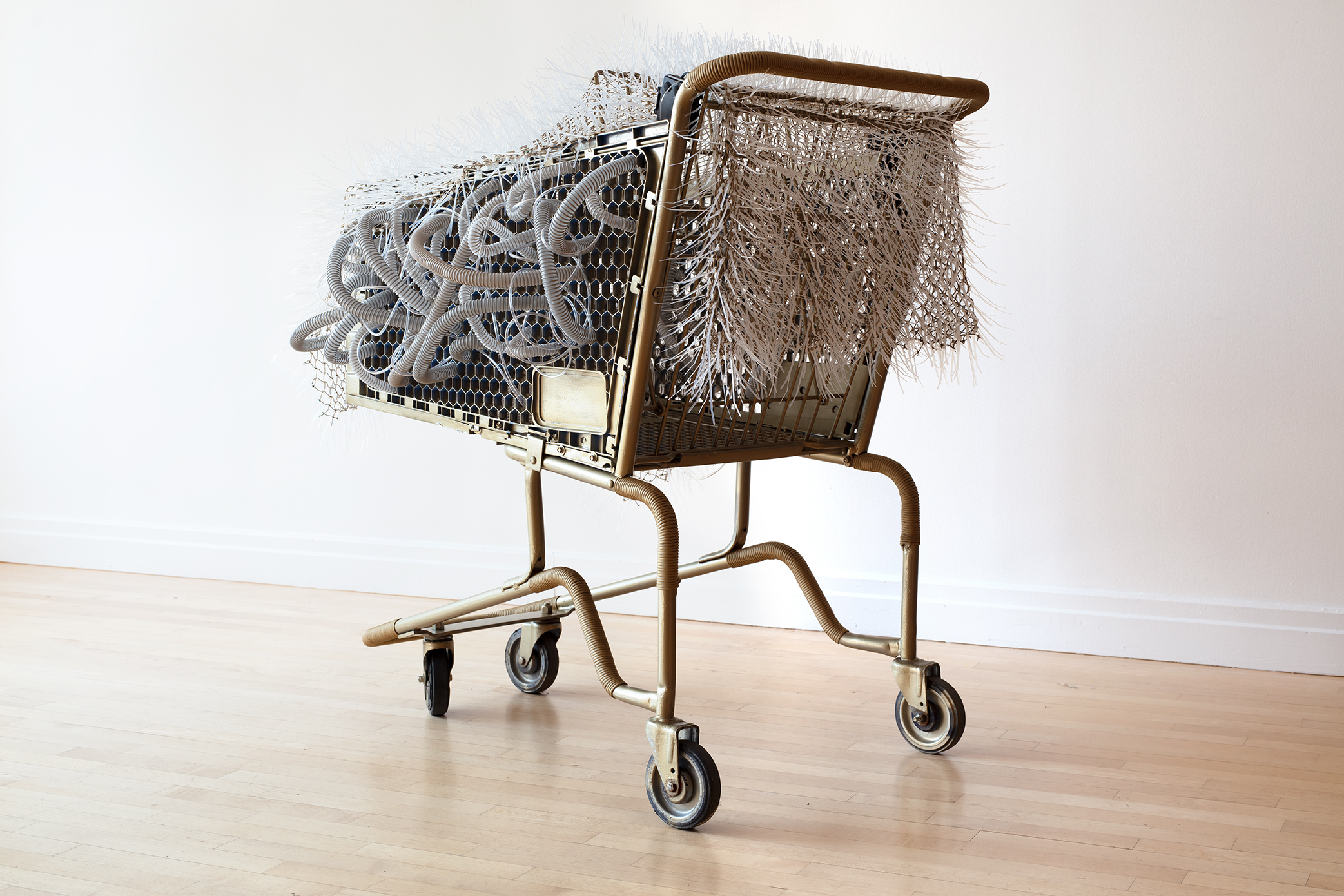 Artist: Theda Sandiford
Title: I Can't Breathe: Emotional Baggage Cart
Attribution: I Can't Breathe: Emotional Baggage Cart, 2021, Theda Sandiford
Year: 2021
Materials: CPAC Tubing, solar rope lights, gold 550 paracord, zip ties, gold spray paint on recovered shopping cart.
Dimensions: 36 x 40 x 24 in
Image Statement: We all carry emotional baggage Naturally; these manifests differently for each of us. Some of us push shopping carts of pain while some of us just have a backpack. I carry a lifetime of racial trauma.