Leap of Faith
---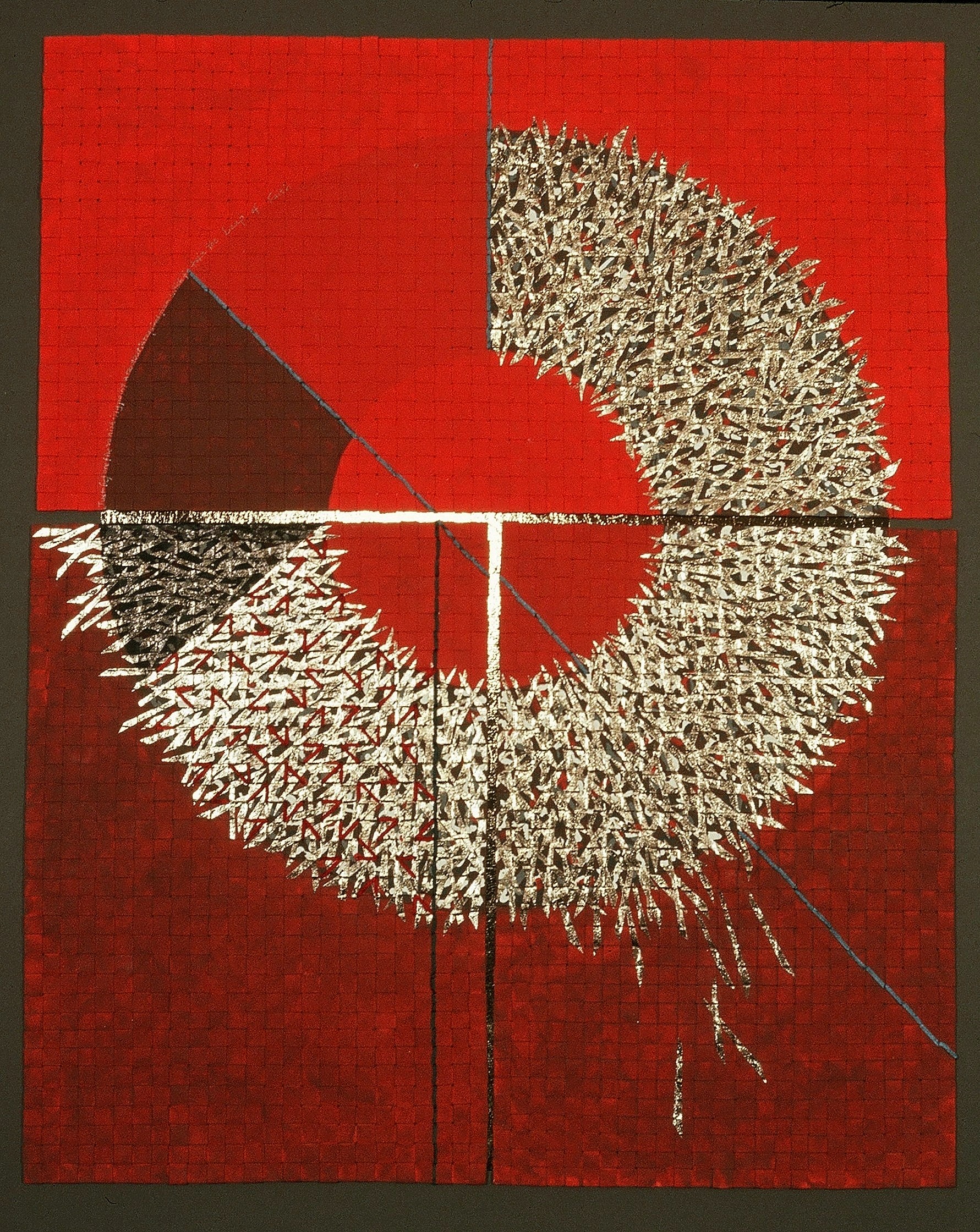 Artist: Alice Van Leunen
Title: Leap of Faith
Attribution: Leap of Faith 2010 Alice Van Leunen with poet Kelly Gill Holland
Year: 2010
Materials: Mixed media / Woven paper with paint, metallic foil, fabric, stitching and poetic text.
Dimensions: 40" x 32".
Image Statement: The work was a collaboration with poet KG Holland & includes her poem: Just before the Vanishing point A turnout is required From which to take The Leap of Faith.