Like Water in the Desert
---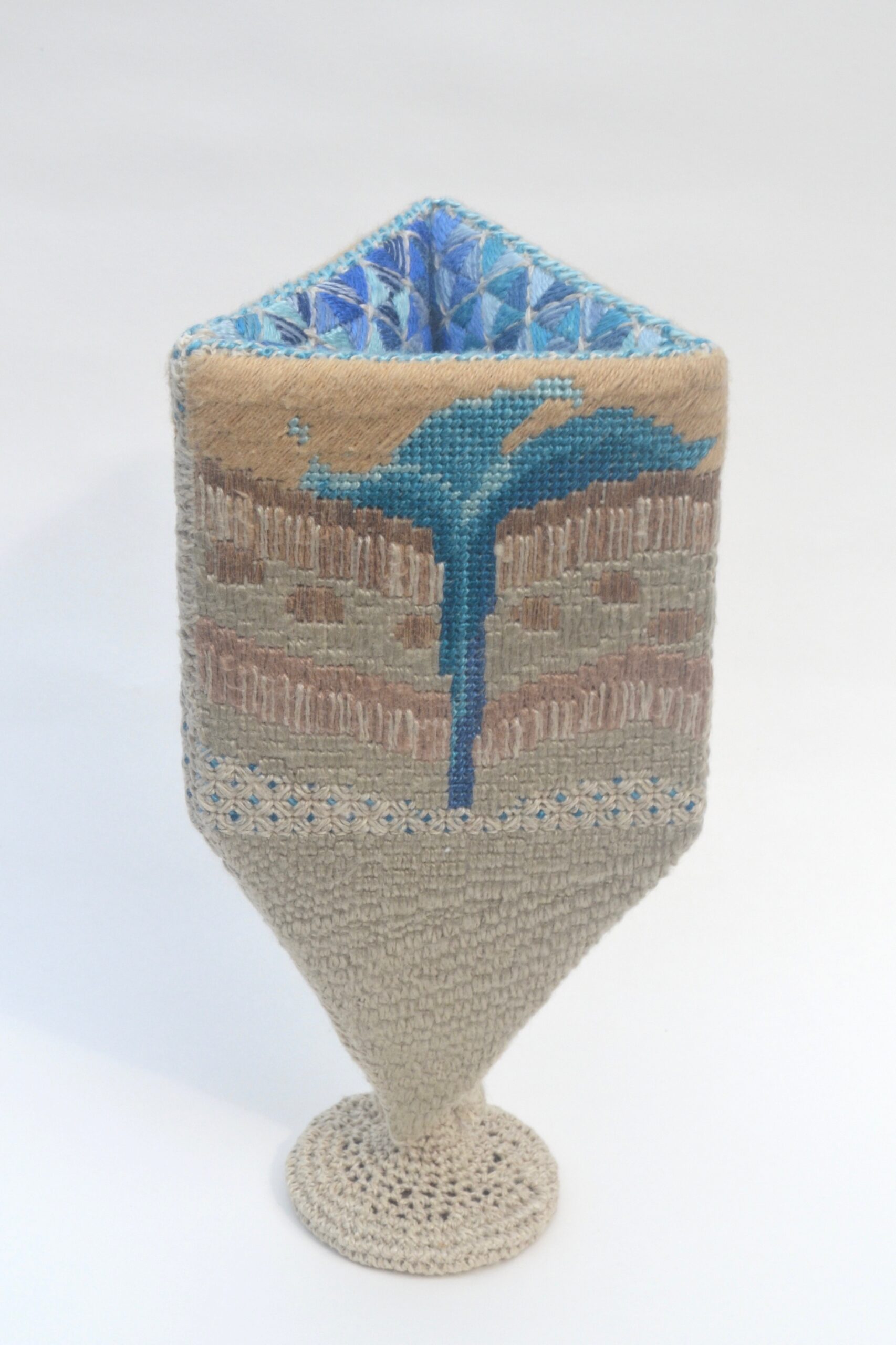 Artist: Ayelet Lindenstrauss Larsen
Title: Like Water in the Desert
Attribution: Like Water in the Desert, 2007, Ayelet Lindenstrauss Larsen
Year: 2007
Materials: cotton, silk, and linen threads on cotton; matboard and metal base.
Dimensions: 7.5" h by 3.25" w by 3" d
Image Statement: The desert's dryness changes the way you feel about water. If you suddenly see a lot of it, all that water is startling, rejuvenating, and truly delightful. And sometimes, in an oasis, water that would otherwise lie underground, hidden by layers of rock and sand, really does gush forth!