Neotectonic Ancient Period 1
---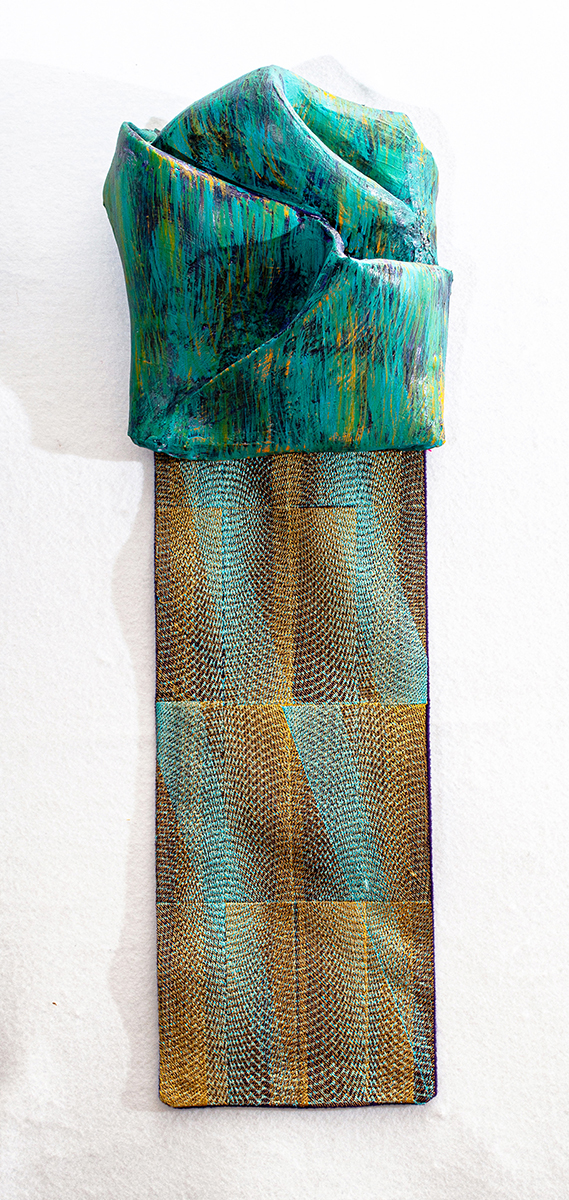 Artist: Susan Hensel
Title: Neotectonic Ancient Period 1
Attribution: Neotectonic Ancient Period 1, 2021, Susan Hensel
Year: 2021
Materials: digital embroidery: polyester thread on plyester felt, plaster, paint, wax, reclaimed wood, wire and wood armature.
Dimensions: 26 x 10 x 6
Image Statement: I have been fascinated with tectonic plates since I was a child, growing up in the Finger Lakes of New York, where you can see the action of time in every hillside. Beneath all that sedimentary action, was the pressure of the sliding plates. The layers function as timekeepers of history. act as visible timekeepers.