'Plastic Pictures'
---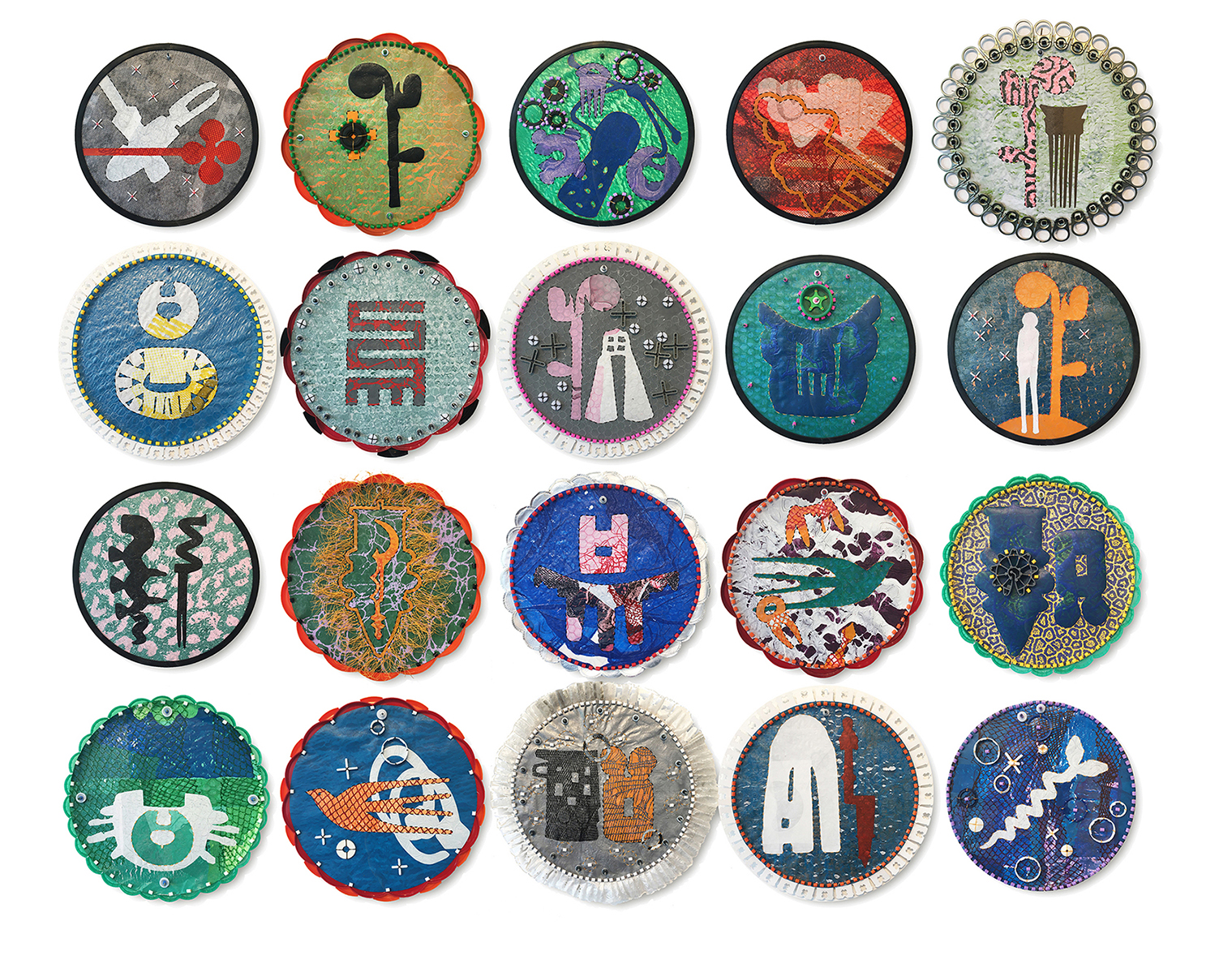 Artist: Bronwen Paterson
Title: 'Plastic Pictures'
Attribution: 'Plastic Pictures', 2020, Bronwen Paterson
Year: 2020
Materials: Mixed media. Hand sewn heat pressed plastics; embellished with screen-printing, glitter, beads and found objects.
Dimensions: 120 x 150cm
Image Statement: Born in South Africa, Bronwen attempts to capture images and memories from her past in her artwork. She has always been drawn to the unique patterns, textures and vibrancy found in the indigenous arts and craft. She is particularly motivated by the fact that some of the most sacred objects are made from the simplest of materials. Being mindful of this Bronwen chooses to construct her work from a seemingly unconventional and overlooked commonplace material, namely plastic. She creates unique surfaces by heat-pressing layers of plastic together. These are further embellished with screen-printing, glitter, plastic beads and found objects sewn together with nylon thread. This embellishment glorifies the mundane and Bronwen makes plastic 'beautiful'. By repurposing plastic she attempts to show the transformative possibilities of imperishable waste. Further revealing the forgotten narratives and aesthetic power of the discarded and overlooked.