Smoke and Mirrors
---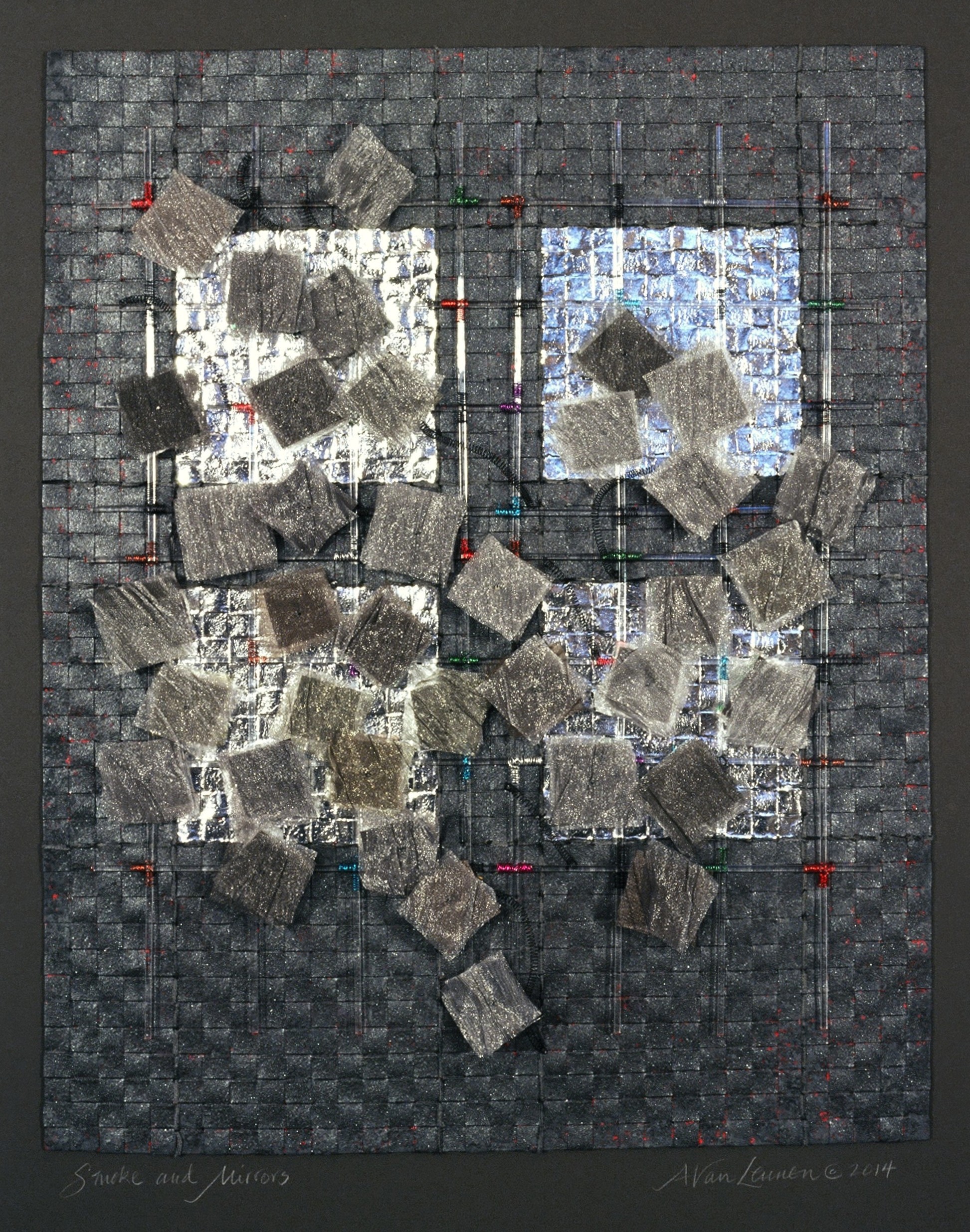 Artist: Alice Van Leunen
Title: Smoke and Mirrors
Attribution: Smoke and Mirrors 2014 Alice Van Leunen
Year: 2014
Materials: Mixed media / Woven paper with paint, metallic foil, acrylic grid, wire, and floating layered paper and fabric units.
Dimensions: 28" x 22"
Image Statement: One of a series of works with shapes of layered paper and fabric floating on a grid of wire-wrapped clear acrylic rods. The teal color on the backs of the floating units is reflected in the silver squares. A reference to the legerdemain of some artistic creations.