The Collective Mending Sessions
---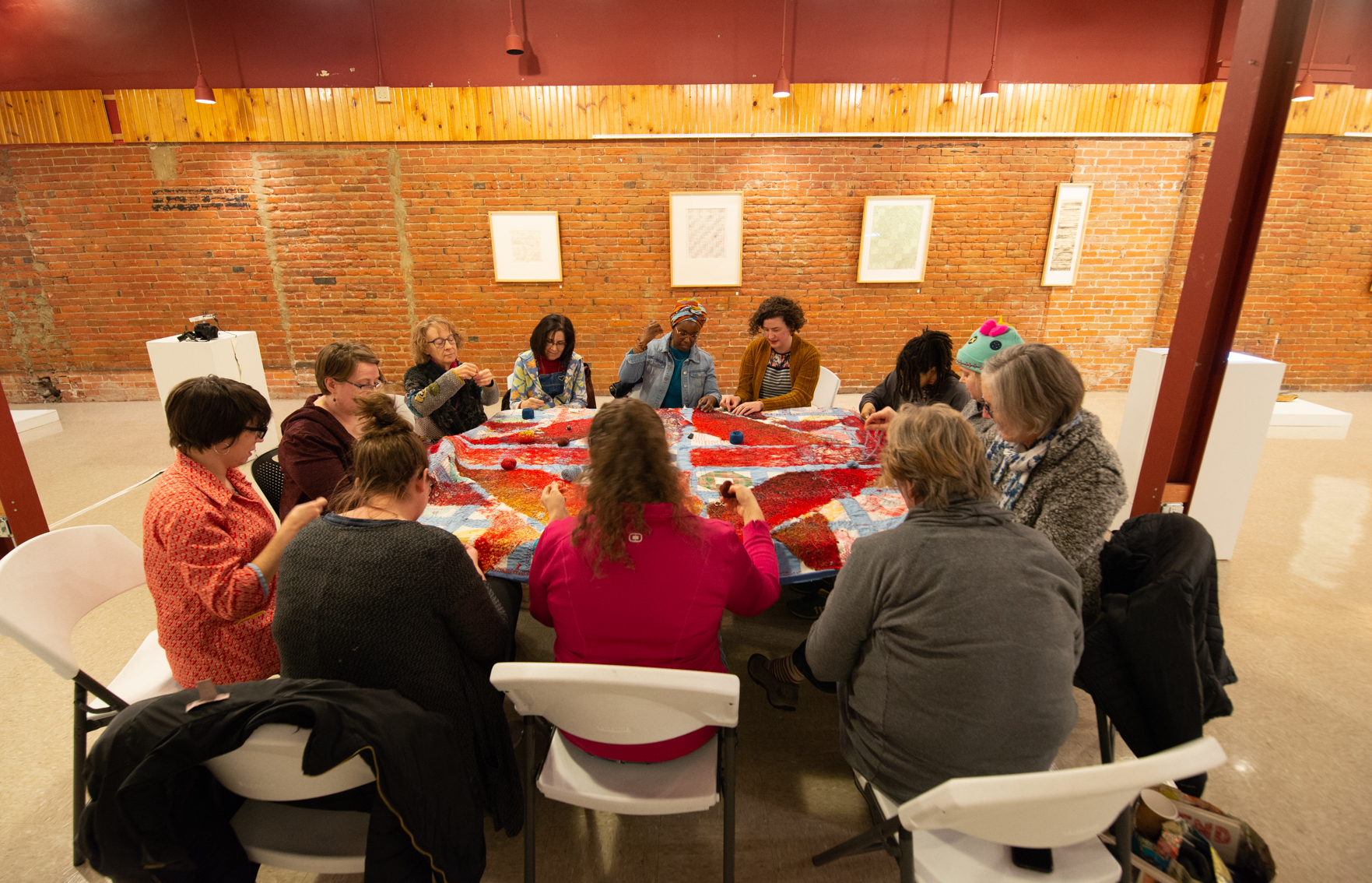 Artist: Catherine Reinhart
Title: The Collective Mending Sessions
Attribution: The Collective Mending Sessions, 2018 - ongoing, Catherine Reinhart
Year: 2018
Materials: Social Practice - Mending & hand stitching on abandoned quilts.
Dimensions: Quilt: 75" w x 98" h
Image Statement: The Collective Mending Sessions is a social practice work centered around collaboratively mending abandoned quilts. Started in 2018, these workshops are led by artist Catherine Reinhart and teach basic textile care and mending. Discussion and community building is developed around the question of, "How do you MEND your community?"