The Heiress series- Pectoral -Laura Tabakman and Silvia Tabakman
---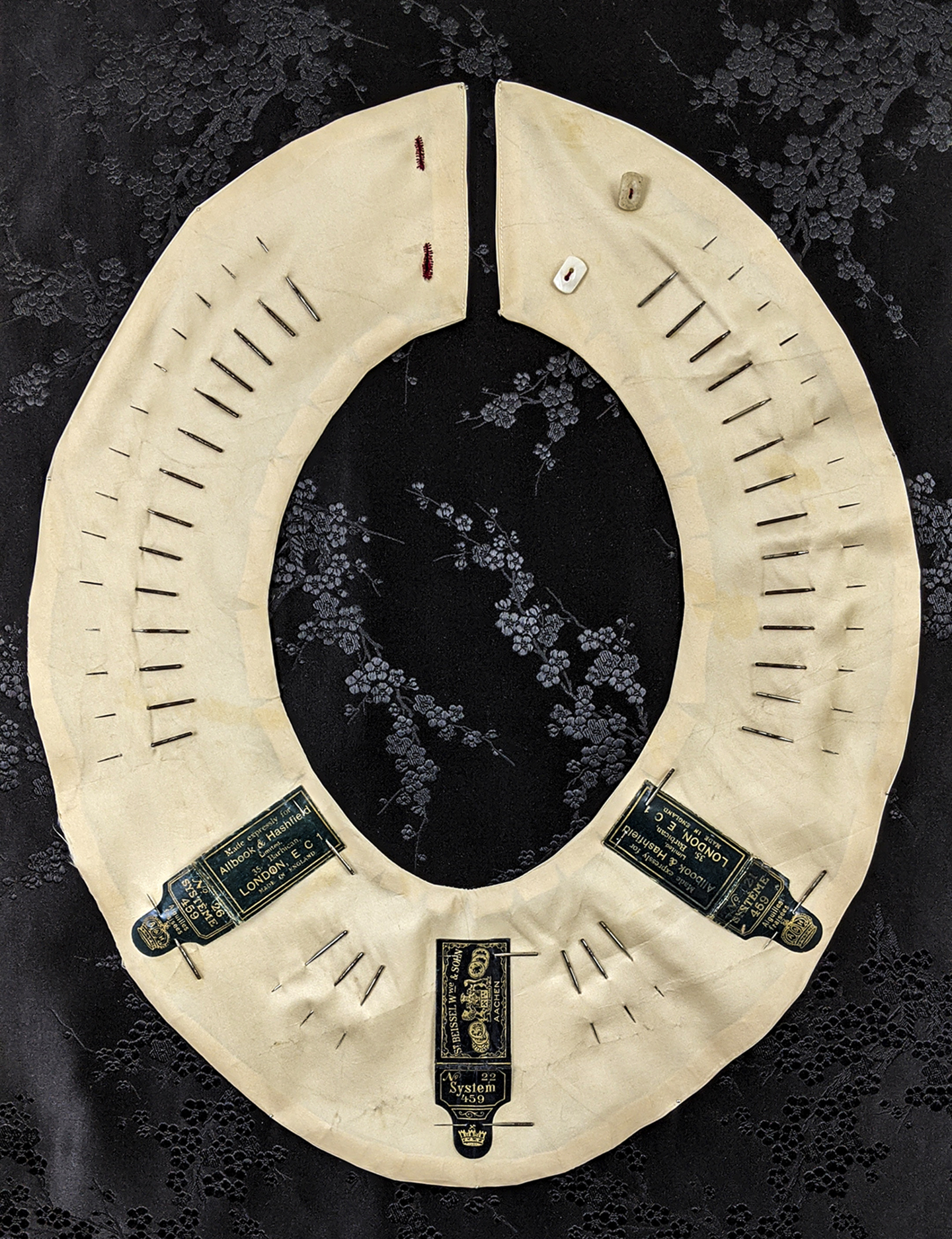 Artist: Laura Tabakman
Title: The Heiress series- Pectoral -Laura Tabakman and Silvia Tabakman
Attribution: The Heiress series- Pectoral – 2020 -Laura Tabakman and Silvia Tabakman
Year: 2020
Materials: Repurposed wedding dress, sewing machine needles and its packages.
Dimensions: 14" x 17"
Image Statement: Thorny, a defense mechanism. "The Heiress" installation is the result of the collaboration of two sisters who give new life to their mother's wedding dress as a place of memory. The series of textile jewelry is created through the deconstruction of a dress that transcends materiality and gives rise to a narrative. Each piece tells something about the life of a woman born in Buenos Aires, Argentina in the 1930s in a family working in the textile industry, who built her identity through her profession as an accountant. Each piece in the series marks milestones of her life: the beginnings of her own family, her profession, motherhood, illness, dissatisfaction; dark and bright moments of a life interpreted by her two daughters almost six decades after the wedding. Most of the materials used in this series were found at our childhood home, collected during her lifetime. As we assembled the pieces, the fabric was sewn together with the memories and stories being told.