The Hypocrite's Hair Shirt
---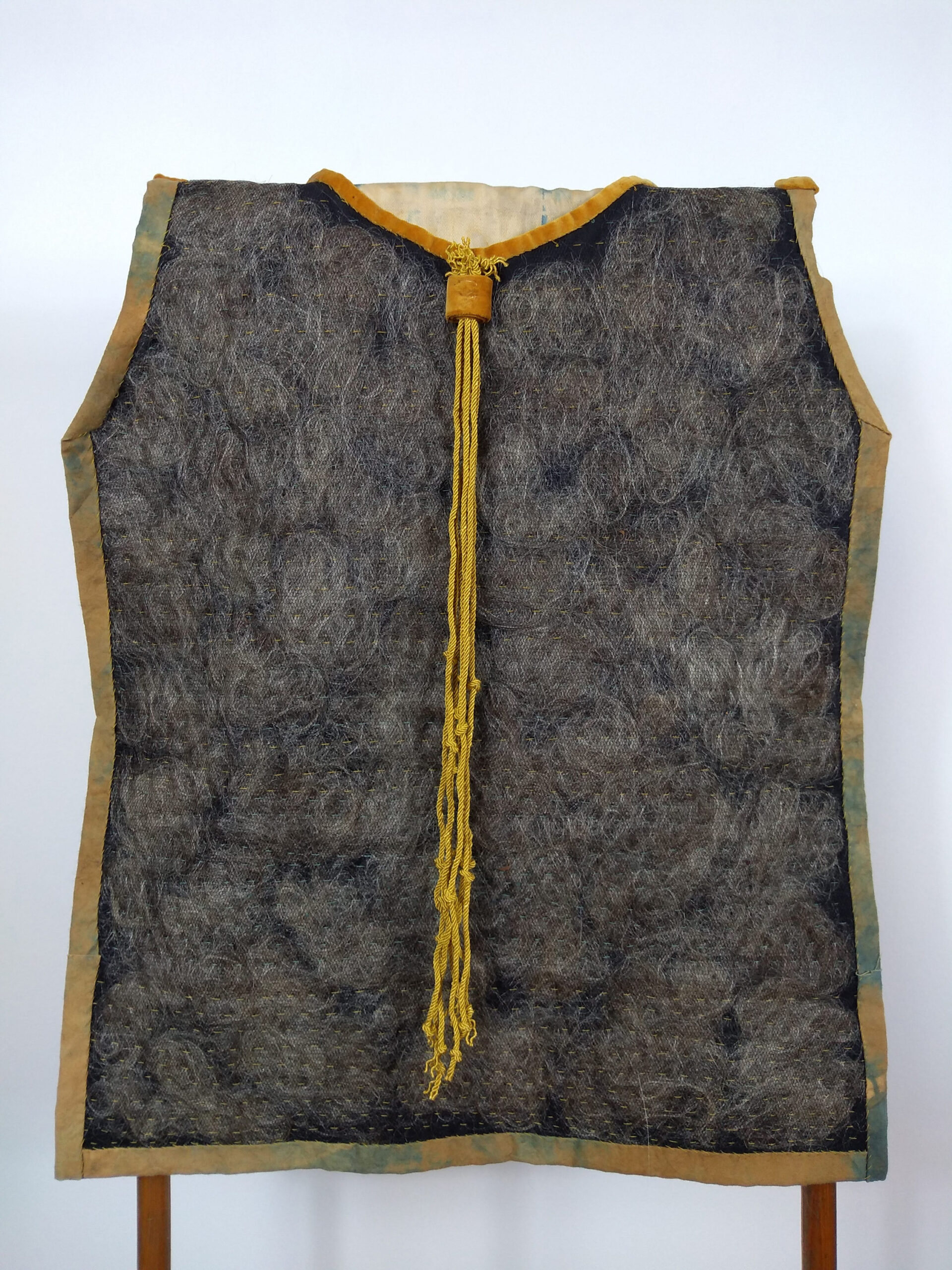 Artist: Joanna Rogers
Title: The Hypocrite's Hair Shirt
Attribution: The Hypocrite's Hair Shirt. 2017. Joanna Rogers.
Year: 2017
Materials: Human hair, tulle, hand dyed cotton, braid and ribbon. Hand sewn.
Dimensions: 2' x 2.5'
Image Statement: Historically, hair shirts were constructed from hessian or goat hair and the harsh, abrasive surface was worn next to the skin by penitents. This shirt is designed for the hypocrite – one who wants to be seen as penitent without the pain (influenced by Moliere's play Tartuffe). I constructed this piece using my own discarded hair. The inner surface is nicely padded to avoid irritation to the wearer. It is lined with fabric hand dyed with indigo and potassium permanganate. The pieced nature of the lining is reminiscent of Japanese Boro textiles while the stitching holding the layers together was inspired by Japanese Chiku Chiku quilting.