The Hypocrite's Hair Skirt
---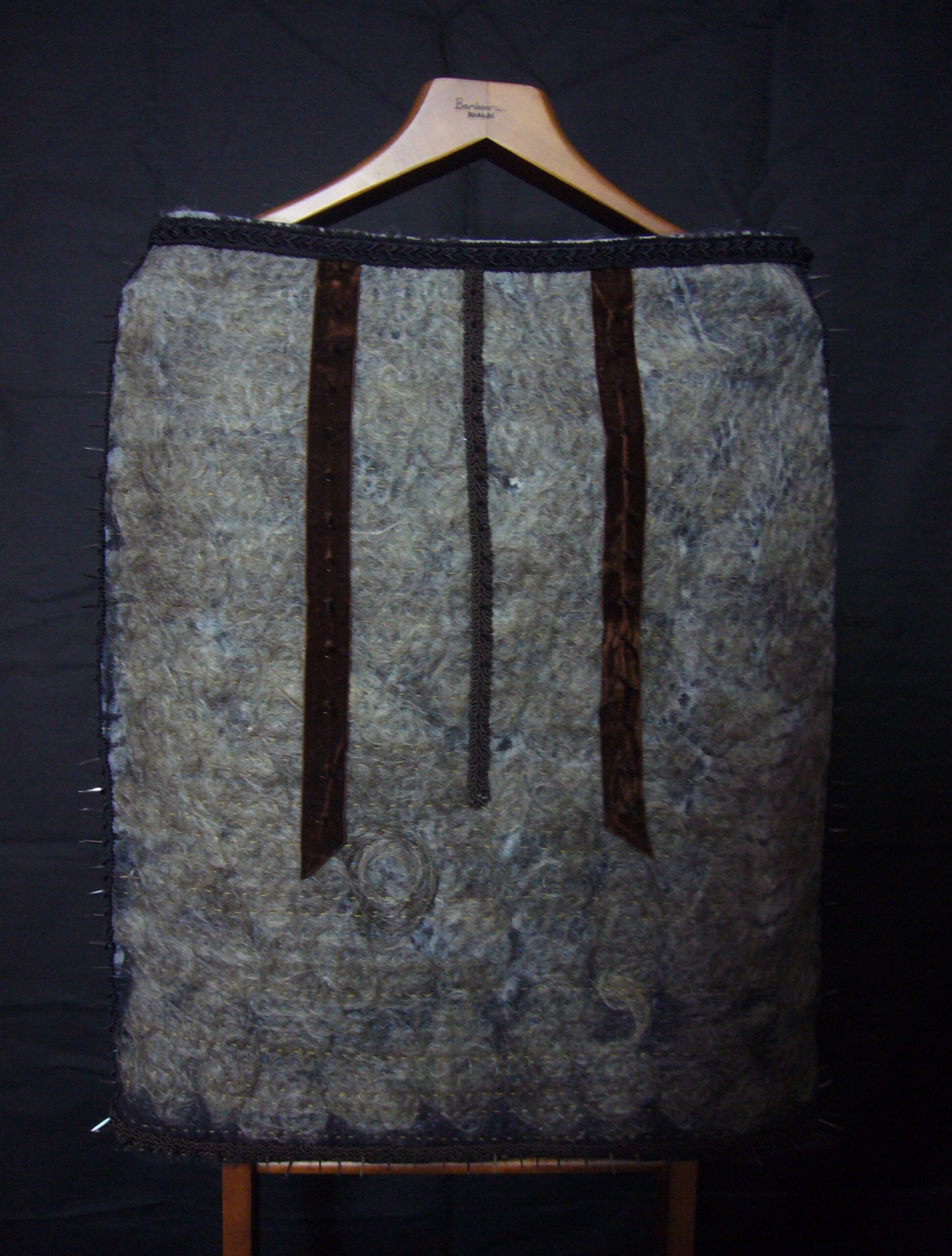 Artist: Joanna Rogers
Title: The Hypocrite's Hair Skirt
Attribution: The Hypocrite's Hair Skirt. 2018. Joanna Rogers.
Year: 2018
Materials: Human hair, tulle, recycled skirt.
Dimensions: 2' x 2.5'
Image Statement: The hair skirt accompanies the hair shirt to make a hair suit (hirsute). Together they become suitable attire for the busy politician; a sort of protective carapace to mask the political quest for power at any cost. This armour-like suit is designed for the politician after election when all the promises made during the election process fall by the wayside and when unbridled hypocrisy kicks in. This garment is, again, constructed from my own discarded hair. The iron-maiden-like nails are on the outside for maximum display and minimum discomfort.