The Ice Nine Series: Crazing
---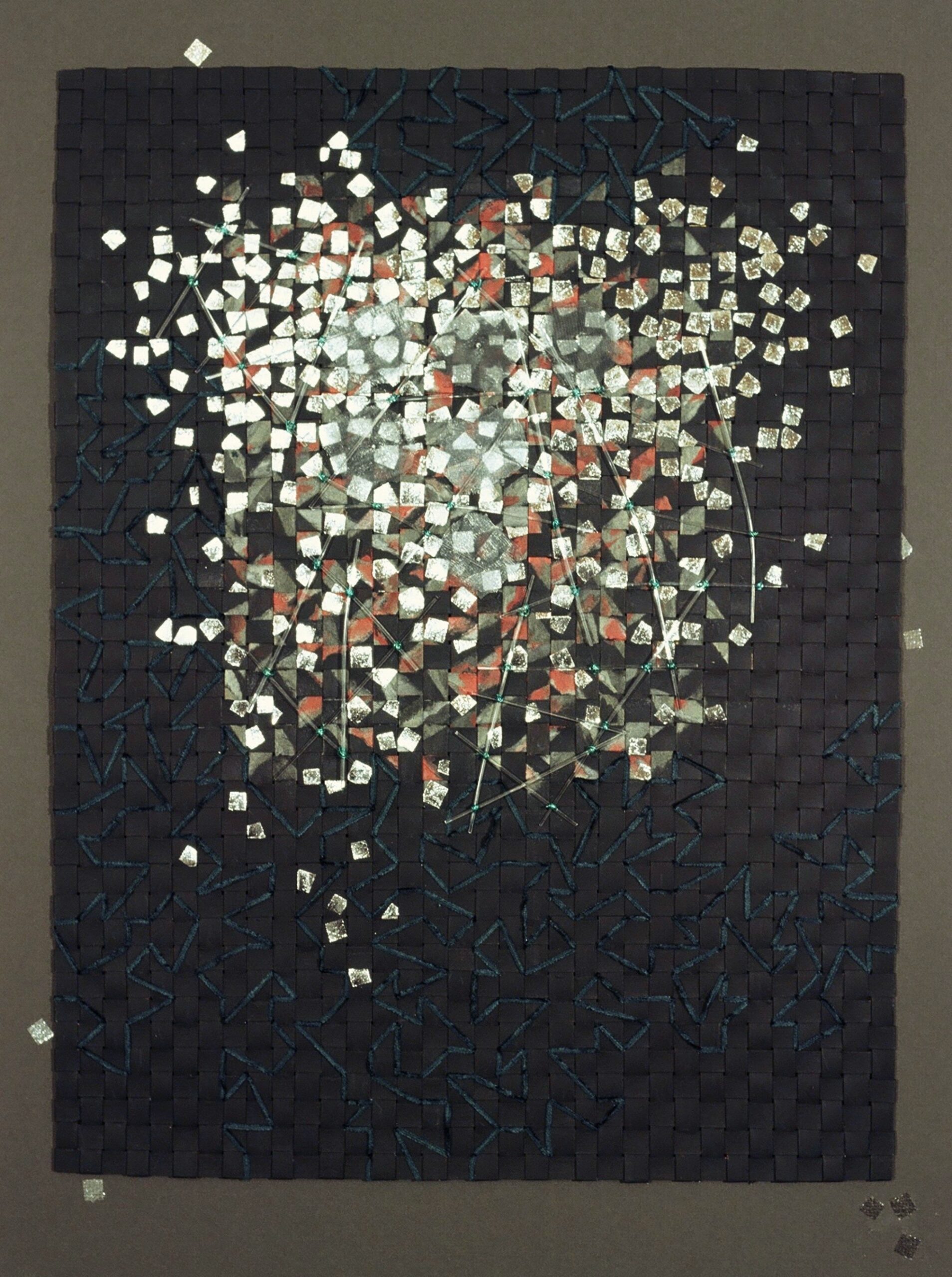 Artist: Alice Van Leunen
Title: The Ice Nine Series: Crazing
Attribution: The Ice Nine Series: Crazing 2015 Alice Van Leunen
Year: 2015
Materials: Mixed media / Woven paper with paint, metallic foil, stitching, acrylic rod, titanium wire, and fabric collage.
Dimensions: 28" x 22".
Image Statement: One of a series of works based on "Cat's Cradle," the novel by Kurt Vonnegut, which is in part a commentary on the military-industrial complex and the destruction of the natural environment. Crazing is the spider web pattern of fractures found in some forms of ice.