The Time It Takes
---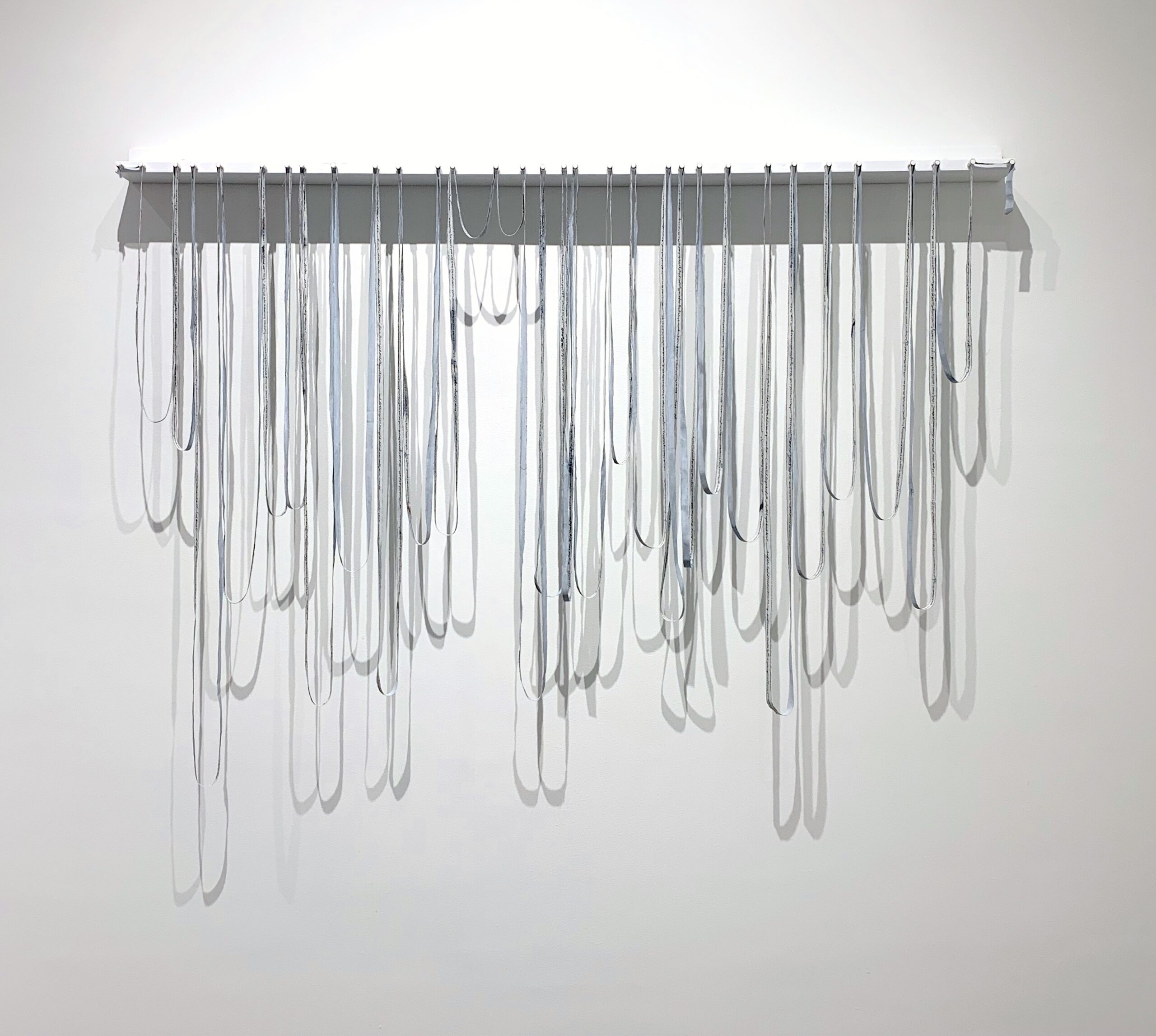 Artist: Anna Carlson
Title: The Time It Takes
Attribution: The Time It Takes
Year: 2020
Materials: cotton, ink, wood, nails.
Dimensions: 60"w x 32"h x 6"d
Image Statement: Several of the works in this series explore how a conversation 'looks.' A verbal exchange can be depicted in several ways: as a line, as columns of text that interlace, and as a limitless textural pattern that gives context to the present. In this work, the conversation is hand-written on a long strip of muslin. The continuous line connects the speaker's words to the listener into a tape that alludes to 8-track and cassette tapes. Time stamps measure out each minute so that a 30-minute conversation can be seen all at once. Each loop is different as there are more words spoken in some minutes while fewer in others.