Virgin Forest Chair
---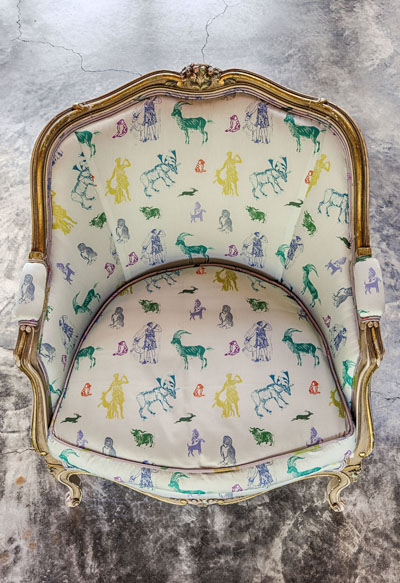 Artist: Bonnie Saland
Title: Virgin Forest Chair
Attribution: Virgin Forest Chair, 2014, Bonnie Saland
Year: 2014
Materials: Animal Lino cuts from the Virgin Forest Fine Art print are digitalized into a textile scatter and printed on cotton sateen.
Dimensions: 19.5" h x 33.5" w x 5" d
Image Statement: My process often includes a fine are work, that then is reference for a textile pattern. Frequently, I then use the pattern as ground for additional imagery.