We Miss You Ruth!
---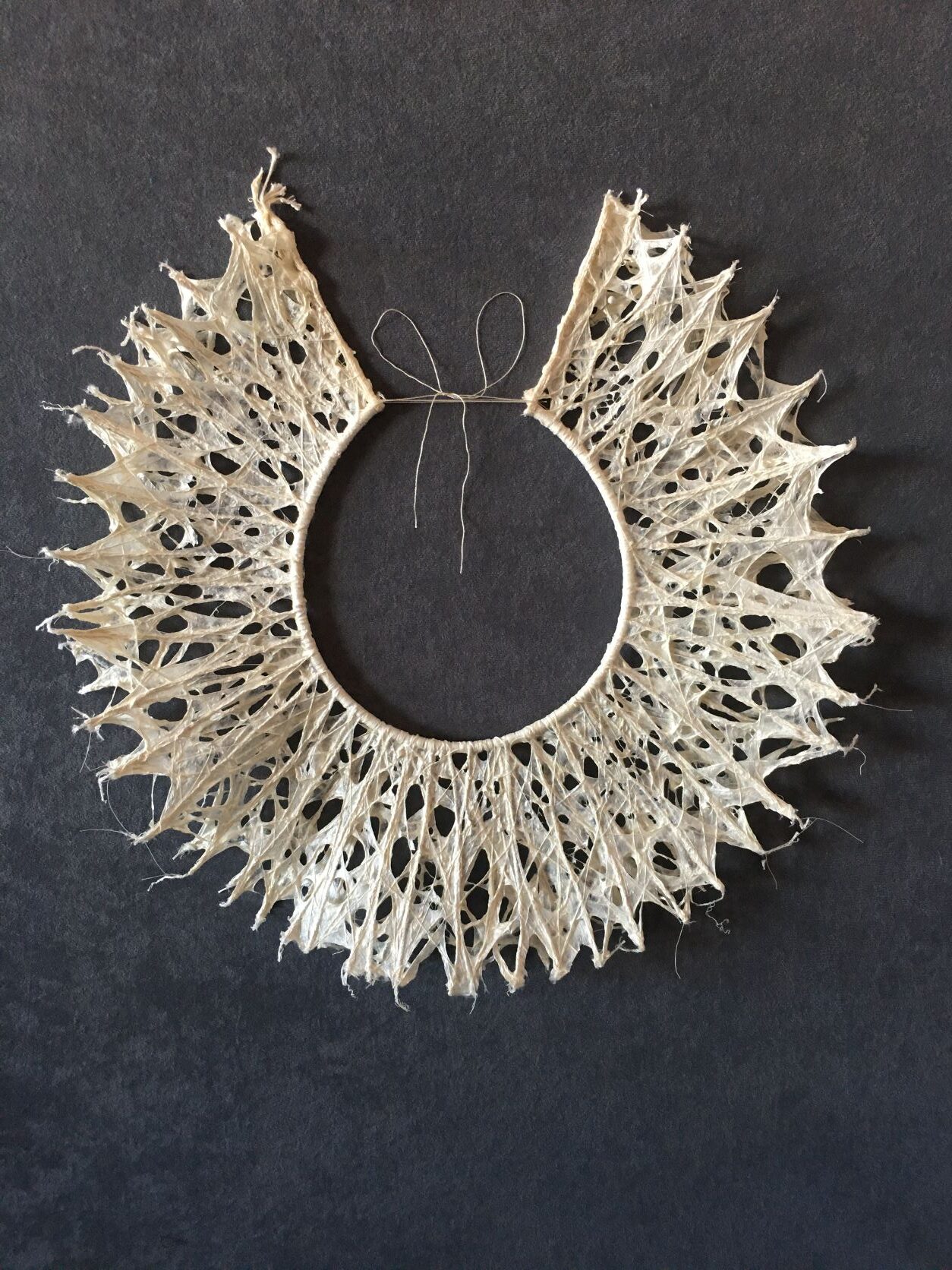 Artist: Jennifer Davies
Title: We Miss You Ruth!
Attribution: We Miss You Ruth!
Year: 2020
Materials: thread, paper, plastic ring
Dimensions: 14" diameter
Image Statement: Typically I do not have a specific end in mind, but in this case I did, and had to solve a number of technical problems to realize this symbolic piece. However, it turned out to be a great pleasure to use my weaving and dipping technique to mark the passing and to honor a great jurist.