SDA 2018: A Year in Review
December 21, 2018
What an amazing year it's been for Surface Design Association! We welcomed our new Journal Editor, Elizabeth Kozlowski (what an amazing job she's done!), published 4 stunning Journals, and had multiple exhibitions throughout the country. Let's take a look back at all the wonderful artist opportunities that happened in 2018:
"Pattern" Spring 2018 edition of SDJ
Our first Journal of the year surveyed the theme of "pattern" from many different viewpoints. From the brightly colored quilts of Basil Kincaid, to home pattern sewing throughout the decades, and everything in between.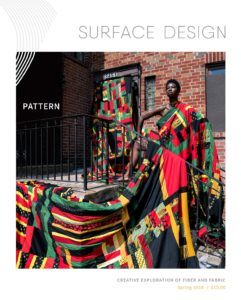 The Art of Labor Exhibition
Juried by Carole Frances Lung (Frau Fiber) and Amy DiPlacido, this exhibition used the word "labor" as jumping off point. The work selected explored many possible definitions of the term and its relationship to art. The show was on display at the San Jose Museum of Quilts & Textiles July 22–October 14, 2018.
"The Art of Labor" Summer 2018 edition of SDJ
In conjunction with SDA's member exhibition, our Summer Journal featured articles and artists in which "labor" is an important aspect. Highlights include: Stephanie Syjuco's recent Chroma Key garments, a visual essay on Cotton, Indigo, and Enslavement, and a spotlight on fast fashion and Who Made Your Clothes?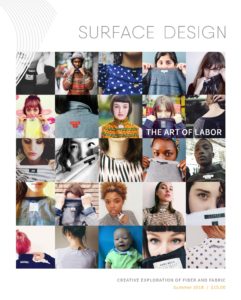 Goodbye Danielle
After our summer Journal, Danielle Kelley, our beloved Executive Director, stepped down to pursue new professional endeavours. We are so grateful for all the amazing work and care she put into SDA over her almost 3 years here, and wish Danielle the best of luck in her future!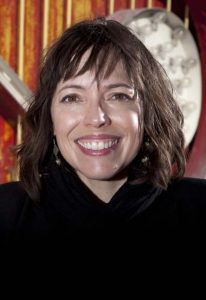 "Haptic: Tactile Sensations" Fall 2018 edition of SDJ
The sense of touch is integral to fibers and textiles, so we thought it was only fitting that this be a theme for the Fall 2018 Journal. "Haptic" featured a great mix of articles on the concepts of knitting, science-art partnerships, and cardboard performance pieces.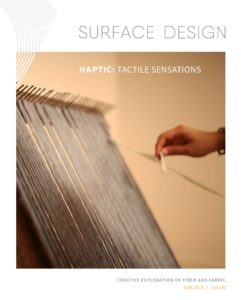 Hello Karena!
Well into the design period of "Haptic" Karena Bennett was named Interim Executive Director, after being our Advertising Manager for almost a year. While still in the new stages of job transition, Karena is working so hard to help SDA grow even more than we already have. We can't wait to see what Karena has in planned for 2019!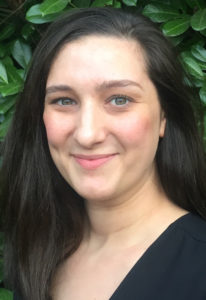 A Day with SDA at the Fuller Craft Museum
Our Connecticut and Massachusetts/Rhode Island Regional SDA Groups presented a day of stimulating fiber events at the Fuller Craft Museum (Brockton, MA) on October 27, 2018. Programs included a presentation by nationally known speaker Stuart Kestenbaum, morning networking and discussion activities, and the opening reception for Context: Language, Media, and Meaning from the Surface Design Association.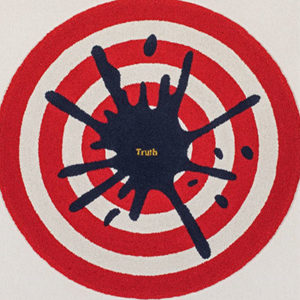 Future Tense II Exhibition
This exhibition of top-notch student work offers a glimpse into the future of contemporary fibers and textile art. Future Tense II presented the very best work being made by students in the field today. It was on display at the George Caleb Bingham Gallery at the University of Missouri from November 5–29, 2018.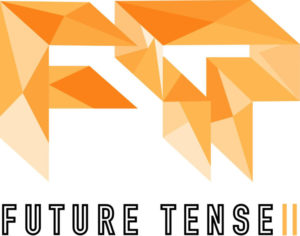 "Family Matters: SDA International Exhibition in Print" Winter 2018 edition of SDJ
SDA is closing the year out strong with one of our best EIP's to date. Juried by The Jealous Curator (Danielle Krysa) and Journal Editor Elizabeth Kozlowski, this EIP dives into works that branch out from the theme "Family Matters." This edition of the Journal should be hitting mailboxes soon, so keep an eye out!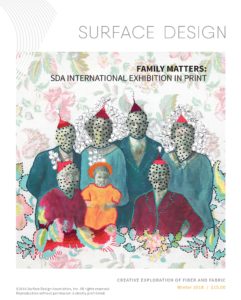 We are so thankful for all the hard work our staff puts in to making SDA such a great organization, and an ever bigger thanks to all our wonderful members who continually make, push, support, and surprise us. While 2018 was a rough year for a myriad of reasons, having SDA around made it a little bit better! Here's to 2019 and everything new and wonderful to come!