ABCs of an ACC Show: 4 SDA Exhibitors Give Insider Tips
May 2, 2012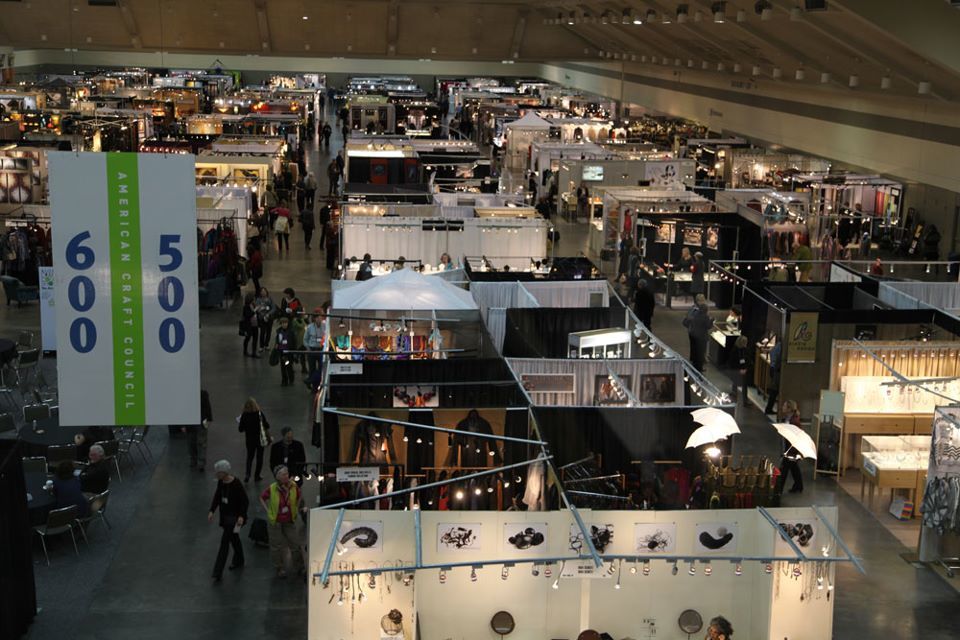 Ever wondered what it takes to exhibit and sell your work at one of the high-end craft shows?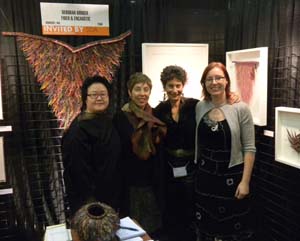 In their quest to attract new talent, the American Craft Council gave several art/craft-focused organizations the opportunity to invite 10 of their members to bypass ACC's jury process. 4 out of the 10 SDA invited took us up on the offer by participating in the 2012 Baltimore ACC Show in February.
With over 650 juried artists, the Baltimore show is a bit overwhelming. For the visitor, there is no shortage of interesting and inspiring new work. For the exhibitor, however, there are some challenges involved in putting yourself out there. Jiyoung Chung, Tamara Embrey, Jenne Giles and Deborah Kruger shared some insights into their experience of working this venue below.
JIYOUNG CHUNG
Jiyoung Chung received 1 out of 4 Awards of Excellence at the Baltimore Show.
This YouTube video features comments about her work:

What was your biggest challenge in putting together your booth design for the ACC Show?
In order to maximize the effect, it is essential for me to show the right amount of work; not too much and not too little. So coming up with a panel booth design that suits my purpose –  as well as looks different from other booths – was my biggest challenge.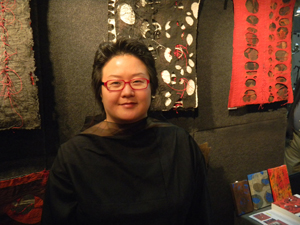 It's a challenge to find the right venue for selling one's work. Did you feel the ACC Show was the right fit for selling yours?
It is a great venue for many artists because the people who come to the show really appreciate what you do and are willing to pay for it. And you will get to meet other artists who have been doing this show for years and get their priceless advice for the future.
Visit her website at: www.jiyoungchung.com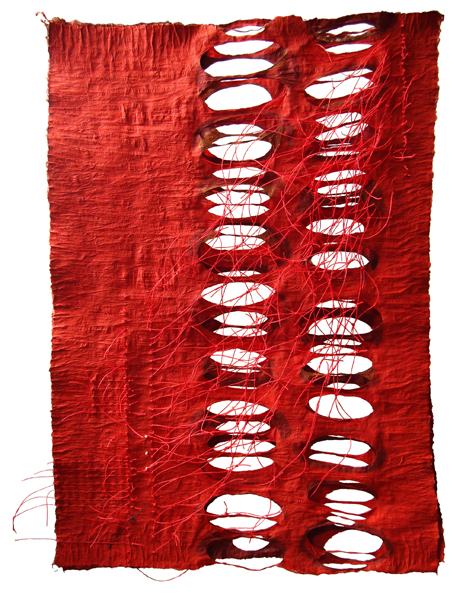 TAMARA EMBREY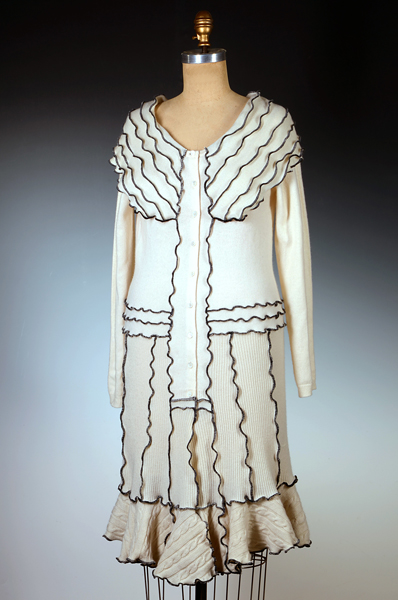 Do you feel being a part of the ACC Baltimore Show was a benefit to your craft/art business?
Being part of ACC was a great benefit to my art business because of the prestige of being in the show, the client-building I was able to do and the buzz about my work the show allowed me to generate. There were also a couple of press mentions of my work and now there are quite a few more blog connections online. As an artist, the show coming up allowed me to push myself to make new work and take risks. Working so hard to get ready pushed my work in new and exciting directions.
Did you encounter any problems over the course of the weekend? If so, how did you resolve them?
I thought the show was run very professionally. My only problem was being alone at the show. I am lucky that I knew other people there, who did help me out, but if I ever do the show again I will schedule some friends to help out on a more formal basis. Not being able to see the whole show myself was the biggest drawback of doing the show without help.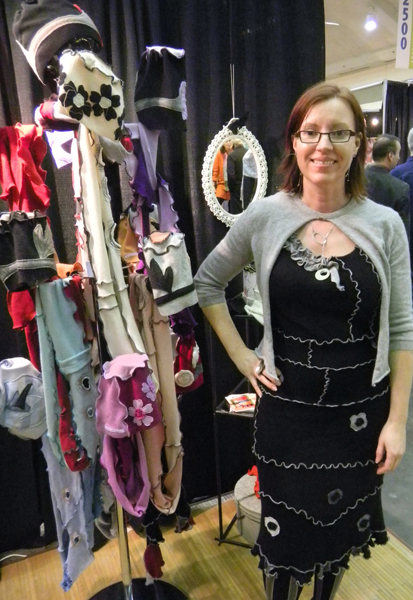 What tips would you give someone thinking about exhibiting in a craft show?
Like many artists, talking about my work is one of my biggest challenges. I just want to make awesome work and have people appreciate it. I don't want to have to explain to people (over and over) WHY it's awesome. But that's what doing a craft show is all about. It isn't enough to have superlative work (that's only the start). Doing a craft show is all about connecting with people and exploring with them what it is that sets your work apart and makes it special.
When people buy art or fine craft, they really are buying your story. What will make them want to own it for themselves is that feeling that they are connecting with the artist and the artistic process of making it. Getting all of this across to potential collectors, without seeming like you're trying to sell them something, is the other half to selling your work at a craft show. If you hate doing that, or have no idea how to do that, then showing at a craft show is probably going to be a big, disappointing waste of time. On the other hand, if you LOVE talking about the ins and outs of your work all day, then you will love doing a craft show.
Visit her website at: www.thedevilmademedoitclothing.com
JENNE GILES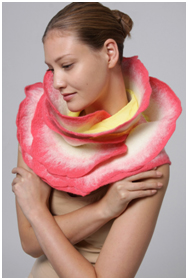 What was your biggest challenge in putting together your booth design for the ACC Baltimore Show?
I tried something new in Baltimore; I shared a booth with my friend and fellow Bay Area feltmaker, Heidi Paul. We recently decided to work together as a "craft show team": sharing show info, tips, booths (when possible) and providing each other with feedback & support. I would recommend forming a group like this in one's area as it can be a great way to be social and also tackle these big shows.
Our 8′ x 15′ booth was split into 2 halves. I thought we did a great job and were really well-balanced. It was nice to share expenses and to lend each other support over the course of the show.
It is expensive to participate in a craft show: booth fees, shipping, working/staffing the booth, travel expenses, food and lodging. Was it financially worthwhile for you to participate in the Baltimore Show?
It was worthwhile. Building a clientele from one year to the next would make a big difference in greater returns. Therefore, it's very important to make sure you give it a personal touch and follow up after the show as well as keeping in touch for future shows.
Did you feel the ACC Show was the right fit for selling your work?
ACC offers a wide range of clientele, especially at this show, which had 650 vendors this year. It is a definite destination for collectors and "cognoscenti" (those in the know). The sheer size of Baltimore can be difficult to navigate and overwhelming for both visitors & artists alike. One should try to stand out as much as possible to develop a clientele at the show.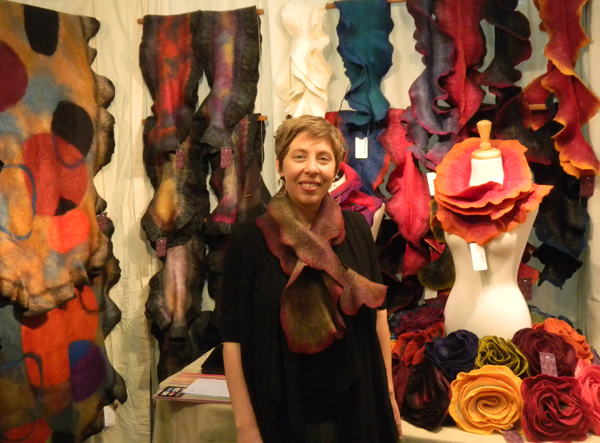 Do you feel being a part of the ACC Baltimore Show was a benefit to your craft/art business?
The exposure is a very valuable part of doing an ACC show. You will meet many "birds of a feather" such as fellow artists, retailers and clientele. It can be the best part of doing what you do: meeting others who enjoy these things, too. Whether it's tips on how to do things from other vendors, feedback from other artists in your field, connections for selling your work, or interaction with the public, there are many ways that "getting out there" can benefit your business.
Visit her website at: www.harlequinfeltworks.com

DEBORAH KRUGER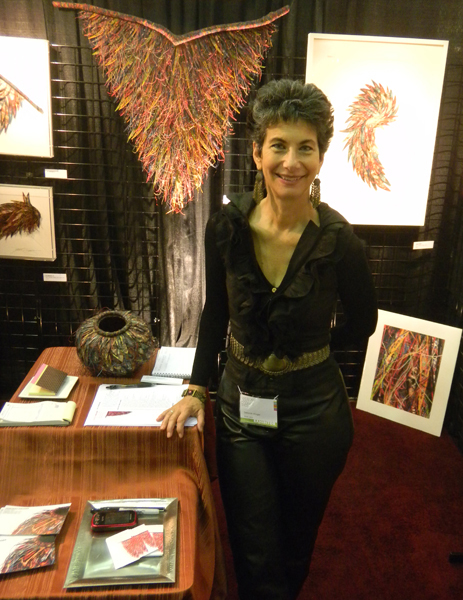 What was your biggest challenge in putting together your booth design for the ACC Baltimore Show?
I simply didn't know anything about booth design and decided on a simple, relatively easy to install design using black gridwall that featured the work. There are many gorgeous booth designs and fancy lighting displays at ACC that cost oceans of money. Most of these artists are regulars who make their living at these shows and can afford to make an investment of this scale. That wasn't my situation.
Did your participation in the ACC Baltimore Show benefit your craft/art business?
Having your work exposed to the public, especially at ACC – which has such a large number of visitors – is always beneficial. You never know what seeds get planted that will yield fruit later. Sales can happen months and years after a fair like this. I certainly added a lot of new names to my mailing list and that is always valuable.
Did you feel the ACC Show was the right venue for selling your work?
I definitely did not feel like ACC was the right venue for my work. When I think about the number of hours I invested, I realize that I could probably make a lot more progress in my career if I invested that time in other forms of marketing: more blogs on my website, more newsletters to my mailing list, adding prints for sale on my website, more gallery submissions, etc. I would rather focus my marketing efforts on finding a couple of galleries to represent me and let them do the heavy lifting as far as sales.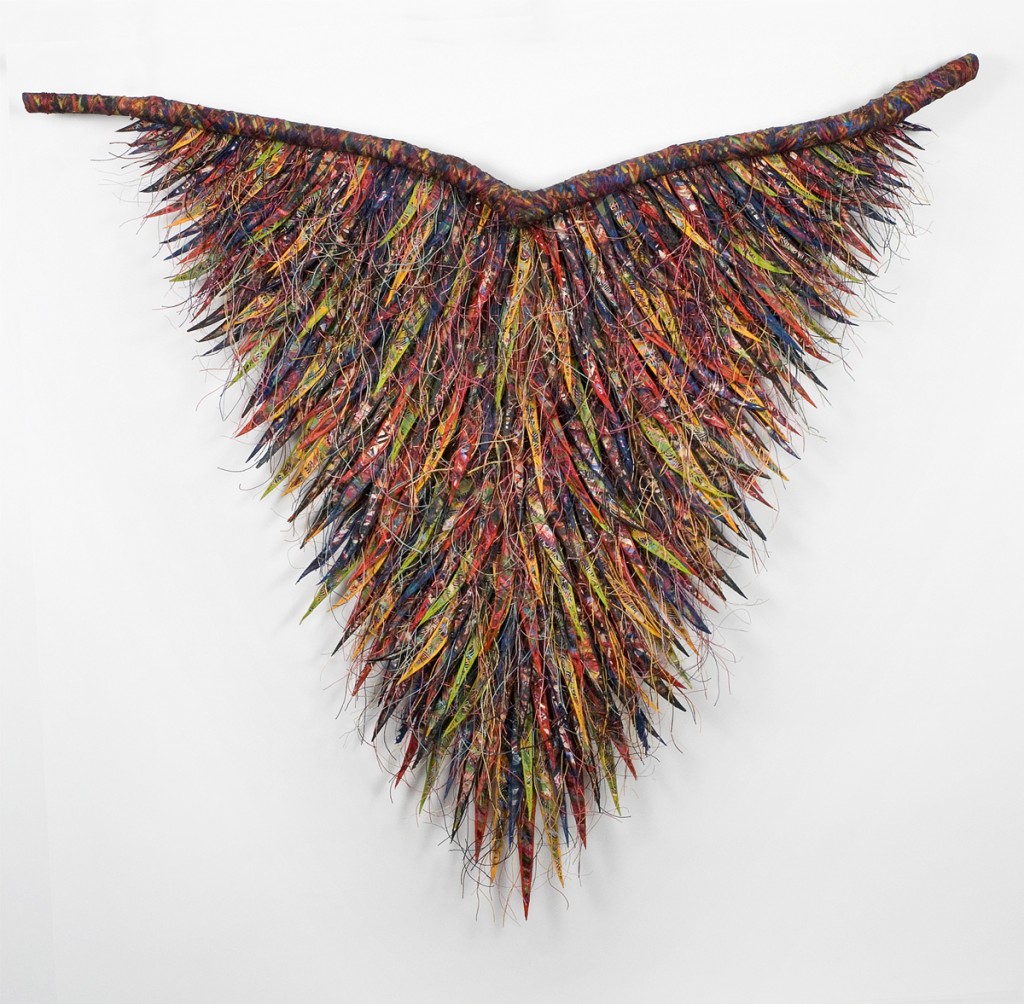 Was it financially profitable for you to participate in the Baltimore Show?
I created a spreadsheet of all of my costs. Since I had free lodging and transportation to the recent DC show – as well as 2 friends helping me – that show only cost $2500, but the ACC Baltimore show cost $3700. This includes all related expenses for each show including the materials for the booth and paying a helper for Baltimore. I made no sales in WDC and only made 1 sale in Baltimore. But it was the most expensive piece in my inventory ($7,000). After the discount, I netted $211 between the 2 shows. Not a great ROI (return on investment). I do feel lucky that I got my investment back.
I spoke to many seasoned exhibitors and they all said that it took them years to establish a following. However, in today's economic climate – and with the high cost of booths ($1100 – $1400) – this is no longer feasible unless an artist has some significant financial backing. And of course even then there is no guarantee of success.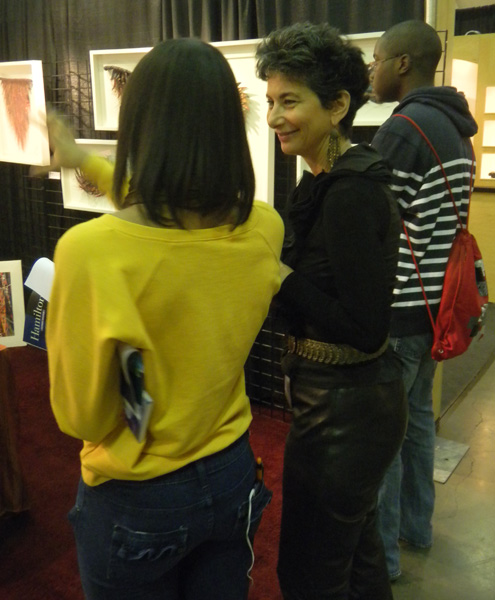 What tips would you give someone thinking about exhibiting in a craft show?
Like any business, do the math first. Know what your expenses will be in advance. If you don't know how to do this, ask a seasoned exhibitor. If you can't afford to lose your booth fee and related expenses, make sure that you have inexpensive items for sale and don't rely on the large ticket items. Find out what the previous year's sales were in your category of work. Talk to other exhibitors about their price range and make sure yours is wide enough to satisfy all economic brackets. Try to find free places to stay and a friend to staff the booth so that you don't have to do it all by yourself and you can have some down time.

This is a very exhausting undertaking. Have things to hand out. I brought business cards, postcards and, for more interested customers, an 8-page color catalogue. Make sure you have a pad where they can sign up for your newsletter so you can expand your mailing list and reach. Find a way to be inviting (without being vulture-ish) and encourage folks to enter your booth.
And then SMILE – even if you are tired, hungry and disappointed.
Visit her website at: www.deborahkruger.com
_____________________________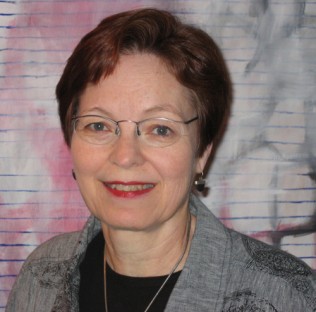 Candace Edgerley specializes in shibori-dyed silk and cotton and incorporating her hand-dyed fabrics into wall pieces and clothing. She teaches classes in surface design at Corcoran College of Art + Design in Washington, DC and at the Art League in Alexandria, VA. Her work can be seen at Fiberworks Gallery, Torpedo Factory Art Center, Alexandria, VA. Edgerley served as President of the Surface Design Association from 2009-2012.