Book Blog: Recommended Reading by SDA Members
September 22, 2010
Recommended by Ginger Miller:
Title: Makers: A History of American Studio Craft (2010)
Authors: Janet Koplos and Bruce Metcalf
Publisher: University of North Carolina Press
(Mouse over images below for attributions. All images are from Makers: A History of American Studio Craft by Janet Koplos and Bruce Metcalf.  Copyright © 2010 by The Center for Craft, Creativity and Design, Inc.  Used by permission of the University of North Carolina Press. www.uncpress.unc.edu)
I just finished reading this thick but interesting book.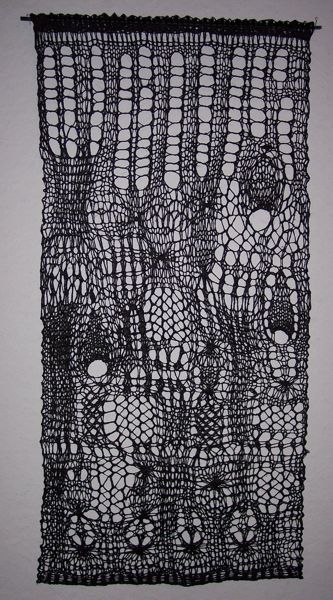 We collect craft work and know the work of many of the artists listed.  The bios in the book let the reader know the background and career of many of the artists, listed in the decade that they came to prominance.  The bios then continue into the next decade or two, as the artist continues to exhibit and to innovate.  There is one picture of the artist's work with each of the bios, which are written in a "friendly" style.
Reading about the artists lets the reader feel that he/she knows the artist.  I found it interesting and entertaining.  It was  suprising to see how many artists considered "American" were in fact emigrants or first generation Americans.  Since I am only a second generation American, I could sympathize with artists's beginnings.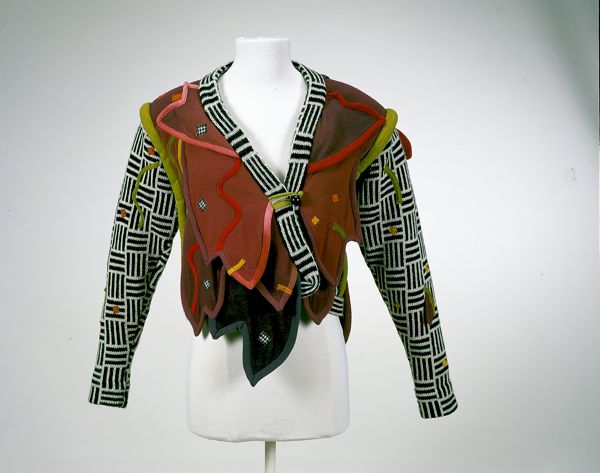 Regina "Ginger" Gouger Miller, a BFA graduate of Carnegie Mellon, and her husband, a ceramic engineer from Alfred University, have been collecting museum quality crafts, ceramics, wall hangings, paintings, and prints for many years. They have assembled a world class contemporary ceramics collection, having made friends with many artists such as Cynthia Schira, Jack Lenor Larsen and Gerhard Knodell in the process. Based in Reading, PA, where her husband is a successful businessman, she developed a needlework design business called Ginger & Spice through which her charted designs and kits for counted cross stitch were sold internationally. She is also a painter with membership in several PA Water Color Societies.
Recommended by Therese Zemlin:
Title: The Woman Who Discovered Printing (2008)
Author:  T.H. Barrett
Publisher:  Yale University Press
This is a fascinating look at a thin sliver of the history of printing in China.  Barrett presents evidence that the Chinese had moveable type way before the Europeans, but never really pursued it.  The 'story' includes scandal, executions, patriarchs losing power to matriarchs, and intersections with Buddhism, Taoism, and occasionally fabric printing (toward the end of the book).  Barrett's arguments for revising this bit of history are clear and concise.
I would love to use the book with students, except that it's so interdisciplinary, it doesn't fit neatly into a studio category.  However, one could design a whole new course around this book.
Therese Zemlin works in a range of media, including paper, light and digital prints, and has been exhibiting her sculpture, installation, and works on paper for over twenty years.  After earning a BFA from the University of Illinois at Urbana-Champaign and an MFA from the University of Texas at Austin, she taught Fibers and Sculpture at the University of South Carolina, Columbia and then Appalachian State University.  She was a visiting artist at the School of the Museum of Fine Arts, Boston, and Wellesley College from 2000-2001.  She is currently on the faculty at Phillips Academy, Andover, MA, where she teaches foundations, sculpture, fibers and computer media. For more information on Therese and her work, go to www.theresezemlin.com
Recommended by Sue Bleiweiss (Reblogged from suebleiweiss.com/blog with permission)
Title: Photographing Arts, Crafts & Collectibles
Author: Steve Meltzer
Publisher: Lark Books /Sterling Publishing  (2007)
I have been struggling for years to find a good resource to help me not only understand how my digital camera works but how to use it to take high quality pictures that I know it has the ability to.  This book is a fantastic guide to taking photos of of artwork created in any medium whether it be jewelry, sculpture, wall art, fiber, glass or wood.
The book opens with a nice easy to read and understand overview of digital photography.  Types of lenses and cameras are followed by an explanation of image types, aspect ratio's, focusing systems, white balance and more.  The chapter on light and the digital studio covers everything from the fundamentals, color temperatures, direction and quality to types of light, light modifiers, measuring light and what color background to use when.
Then the book moves into how to set up and take your photographs with separate chapters for both two and three dimensional artwork.  Artists who make 2 dimensional fiber art will find the section on lighting fabric as well as photographing quilts particularly helpful.  The chapter on 3d objects covers ceramics, glass, sculptures, jewelry, wearable art and objects that light up.  Learn the best way to light and photograph tall objects, short ones and pieces with shiny surfaces.
This book is an invaluable guide for any artist, no matter what medium they work in, who wants to take better photos for juried show submissions, their website, portfolios or brochures.   I highly recommend it!
Sue Bleiweiss is a mixed media artist working with both paper and fabric and a passion for surface design, quilting and book making.  Located in Massachusetts, where she is an ambassador for the MA/RI region of the SDA, Sue spends her days working in her studio–stepping around and over her 3 dogs.  Visit her on the web at www.suebleiweiss.com and at www.threecreativestudios.com
__________________________________
What are you reading that might inspire and inform other SDA members?
Share it on the Book Blog! Contact newsbloged@surfacedesign.org
___________________________________