DIY Festival: Slash & Sew T-shirts/Textile Center Fundraiser
June 11, 2011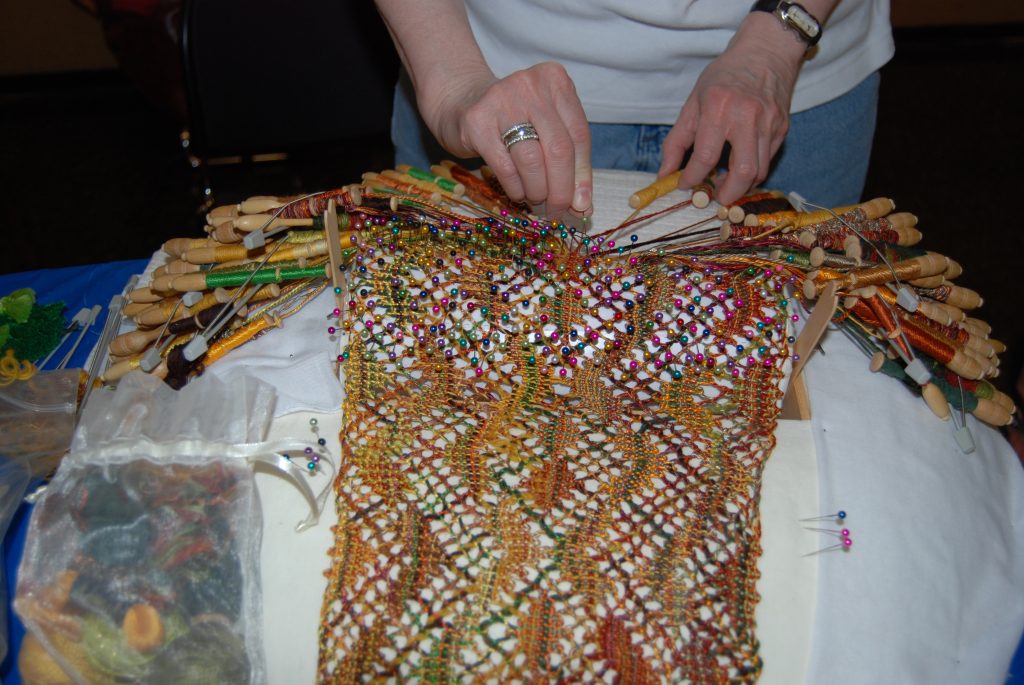 In conjunction with #Confluence 2011 International Surface Design Association Conference Minneapolis/St. Paul hosted a DIY Festival for crafters, artists and hand-makers of all kinds. As with all DIY events some of the participants were selling kitsch products and others had wonderful fine art! As a new bobbin lace maker I was happy to meet the Minnesota Lace Society. One of the members was working on a lovely contemporary piece with larger colorful yarns.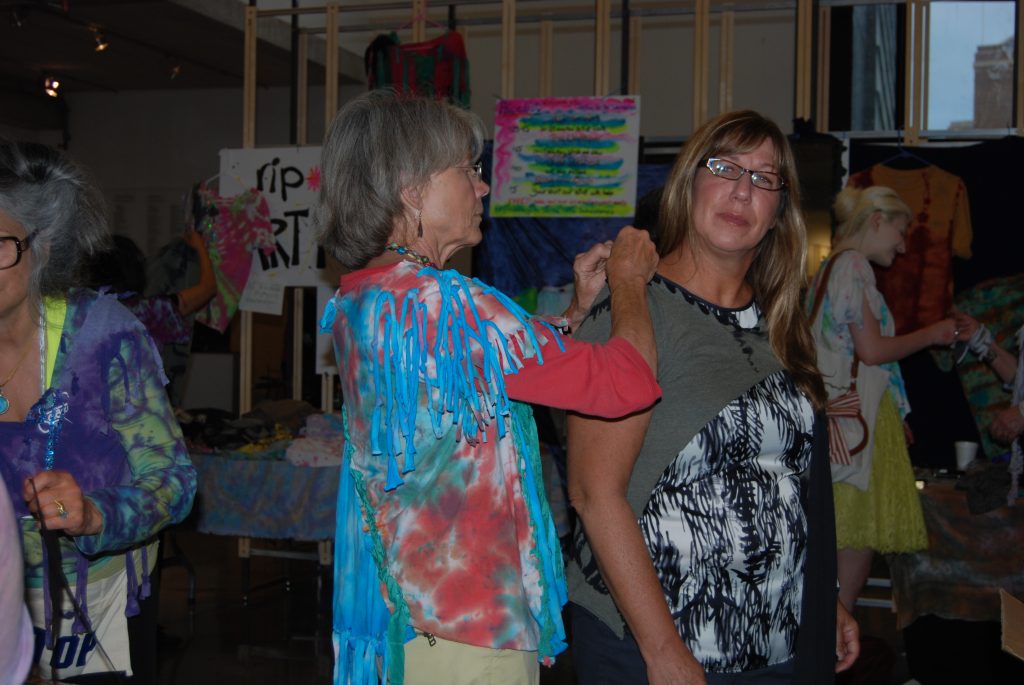 The highlight of the DIY Festival was a fundraiser by our partners at the Textile Center of Minnesota. With all of the proceeds going to scholarships for adult workshops and children summer camp opportunities in textile and fiber arts, the Textile Center came up with a fun and engaging fundraiser. Several tables were covered in old t-shirts and scraps of knit fabric in all colors and prints. A few vibrant volunteers, including Candy Kuehn and Connie Campbell, were fashioning participants with quick, funky creations. By slashing dyed/painted t-shirts and quickly sewing new pieces, braiding, twisting and tying knit pieces together the quick and personable volunteers created one of a kind fashion. The participants donating to Textile Center were thrilled with the fun experience and happy to contribute to the arts programming.
Kudos to the Textile Center of Minnesota for their creative and successful fundraiser. May the scholarships go to bringing fiber arts to those who love it – and those who don't know they love it yet.