Into the Blue Yonder: The Making of "Blue Alchemy"
May 22, 2013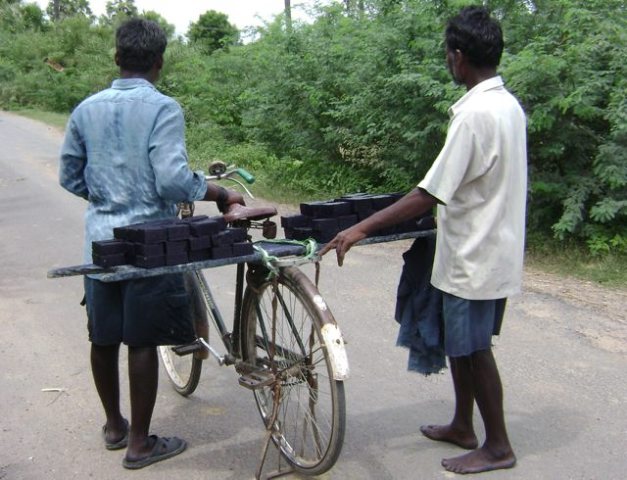 The process of making my documentary BLUE ALCHEMY: STORIES OF INDIGO was like traveling down a very long road and finally arriving at a marvelous place.
Actually, I traveled down many roads during the production process. The journeys took me to India, Mexico, Japan, El Salvador, Bangladesh, Nigeria, the UK, and 3 American states in search of indigo.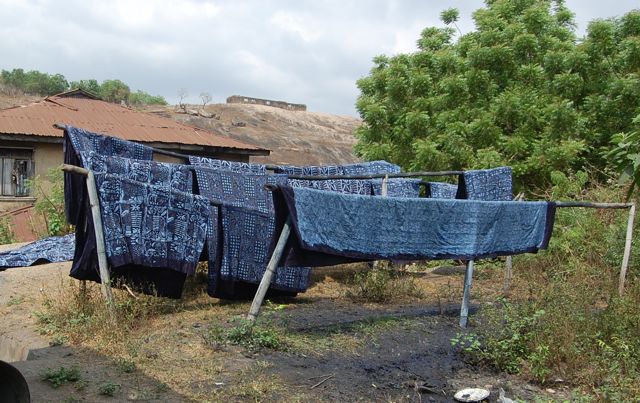 I wanted to show what indigo is, how it works, its celebrated but dark history – and how it is being used today.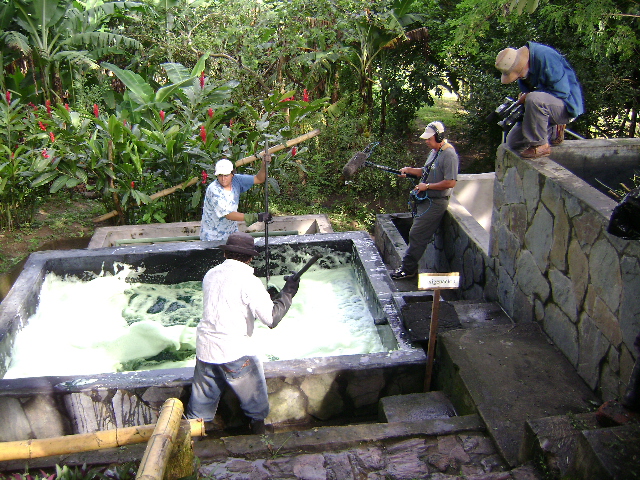 Here are a few stories from my journey:
December, 2005: We arrived in Miyama, a village deep in the hills of Kyoto Prefecture, Japan, to visit the studio of textile artist and indigo master Hiroyuki Shindo. This was the first major shoot for BLUE ALCHEMY, but also the culmination of a long-held wish to film Shindo-san and his work. I felt that it would be one of the essential elements of the documentary. The time we spent there could not have been more rewarding.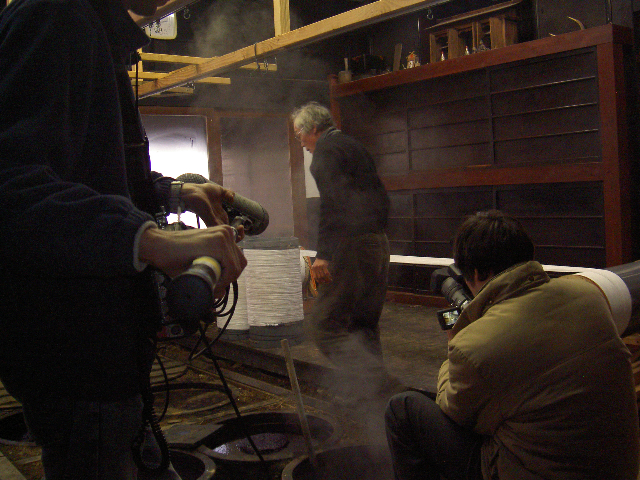 Shindo-san had carefully planned a way to shoot the process of making a traditional Japanese indigo dye vat.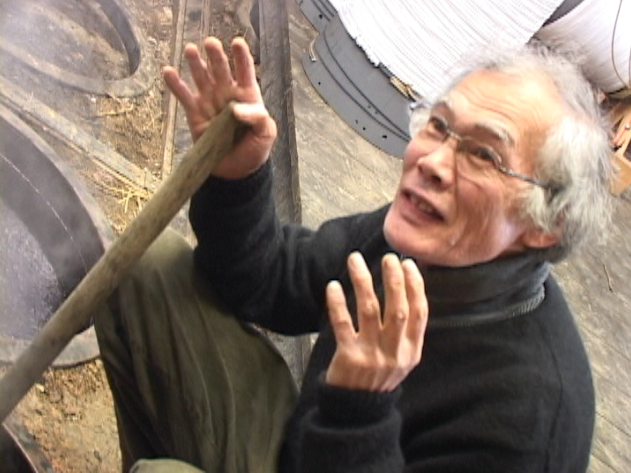 In the documentary, he explains each step engagingly, right down to pouring in half a bottle of sake to aid fermentation.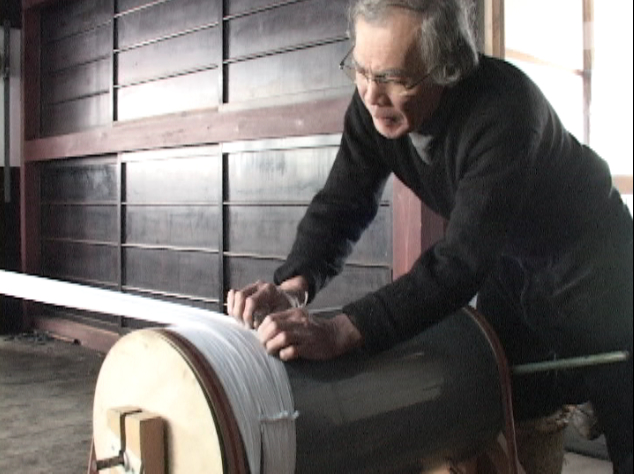 He was in the midst of a big shibori project at the time. To aid in the making of 100 cotton kimonos, he had built a winch that wound the fabric tightly around a drum – leaving his hands free to work the pattern. We filmed the gorgeous textile that resulted, along with some previous work he created by pouring indigo in huge pools, along with his signature "Shindigo balls."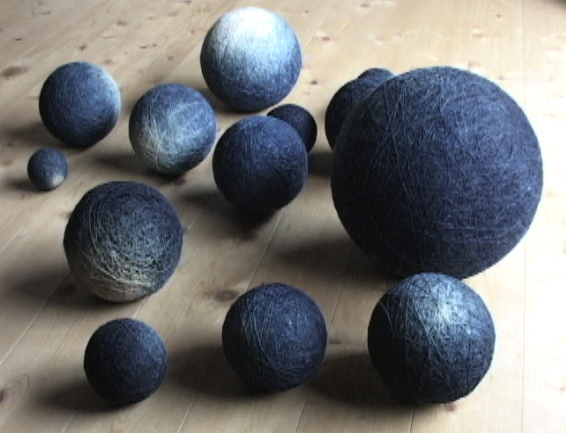 August 2007: We drove from Puebla, Mexico into the highlands with the textile artist Manuela Cecilia Lino, her daughter Cecilia Jaimes Lino and their friend Carmen. I had met Cecilia a year earlier at the UNESCO symposium on natural dyes in India and for many weeks we'd been juggling schedules to find a time when we could film the process of indigo dyeing that is particular to their village. At the symposium, I had attended a lecture by the Spanish scholar Ana Roquero about their process, which uses agua de simiente, a solution left from a previous indigo vat, to complement the fermentation. I was delighted that the Lino family had welcomed us to their home and studio.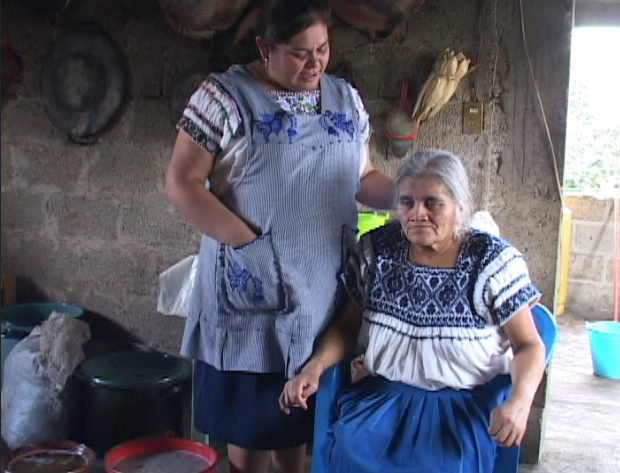 Over the next few days, we rose each morning before dawn and filmed the steps of the process as Cecilia made and nurtured the indigo vat. The wood fire under the vat was smoky and as the studio filled with smoke I squinted into the viewfinder through tears. The magic of indigo was palpable as the contents of the vat fermented and bubbled.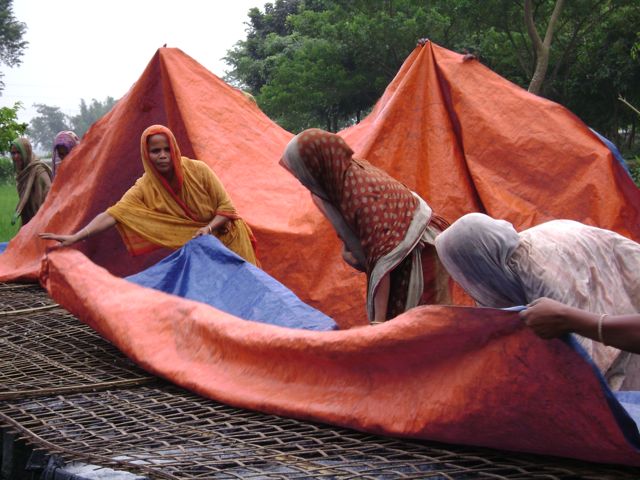 October, 2007: Another long road led to Bangladesh, where we filmed at Aranya, the fair-trade organization founded by the amazing Ruby Ghuznavi, a passionate advocate for natural dyes and the sustainability of traditional Bengali textile techniques such as jamdani weaving and kantha embroidery. She was also instrumental in reviving indigo dye-making in Bangladesh. We filmed artists working in kantha, block printing wax resist and block printing with indigo on silk.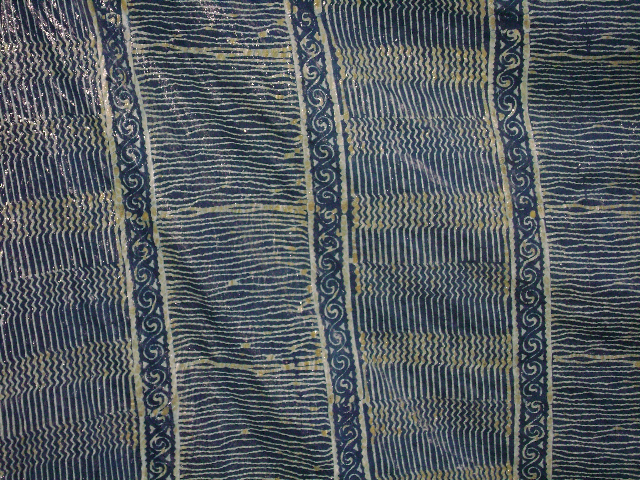 The next day, we traveled overland for 8 hours to shoot at a project that was reviving the making of indigo dyestuff after many decades.
January, 2010: We had flown from New Mexico to Nigeria and after a night in Lagos, rose early and were driven for several hours to the outskirts of Oshogbo.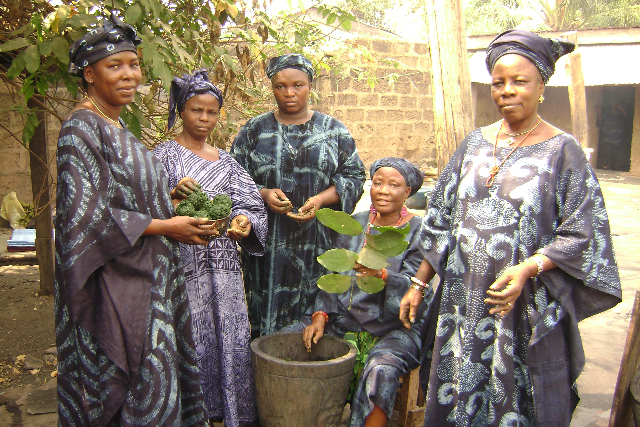 We arrived at the Nike Centre for Art and Culture to discover that some of their most experienced indigo dyers had assembled to demonstrate Yoruban adire textile techniques and indigo dyeing. Over the next several days, we filmed the intricate processes of tie-dye, cassava-paste resist, and dyeing in vats made from elu, (Lonchocarpus cyanescens), the indigo plant that grows plentifully in Nigeria.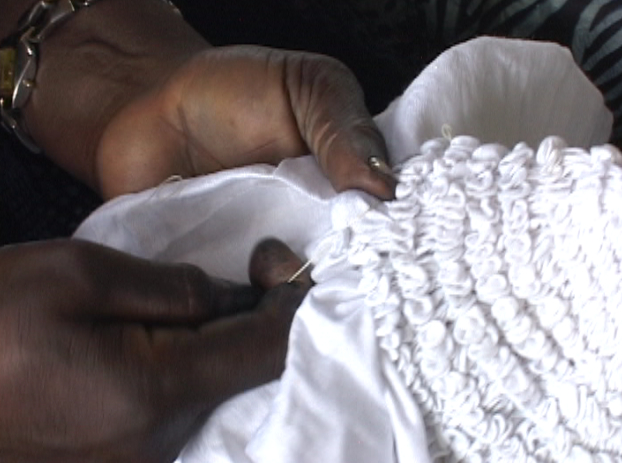 April 2011: We completed BLUE ALCHEMY, which has been making its own way around the world.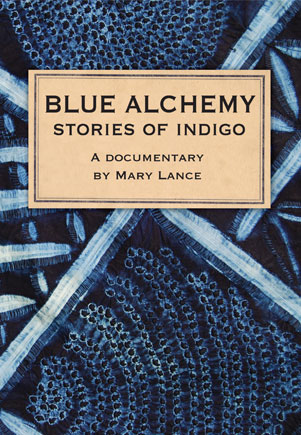 BLUE ALCHEMY: STORIES OF INDIGO is available for purchase at www.bluealchemyindigo.com
It will also be available at SDA Conference (Pop-Up Style) Bookstore during in•ter•face conference June 6-9, 2013, in San Antonio, Texas. Find out more about that event at www.surfacedesign.org/subpage/sda-conference-bookstore
Preview the trailer at vimeo.com/24131498#
You can "like" and follow new adventures in indigo via Blue Alchemy Facebook page at www.facebook.com/BlueAlchemyStoriesOfIndigo
___________________________________
Mary Lance is an award-winning filmmaker (and new SDA member) with over 30 years experience in documentary production. Her other independent documentaries include Agnes Martin: With My Back to the World (2002), Diego Rivera: I Paint What I See (1989), and Artists at Work: A Film on the New Deal Art Projects (1981).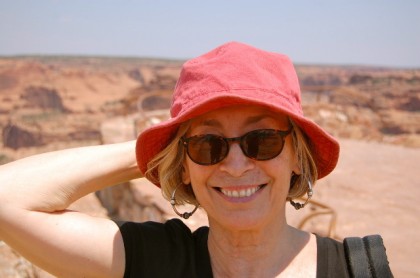 Her films have been widely distributed in the USA and abroad and have won numerous awards.
Lance is currently working with additional BLUE ALCHEMY footage to create new programs.