Meet 2 New SDA Board Members
June 3, 2013
SDA Board of Directors is pleased to welcome 2 bright and thoughtful new faces. Their contributions will strengthen and expand our ability to steward SDA into the future.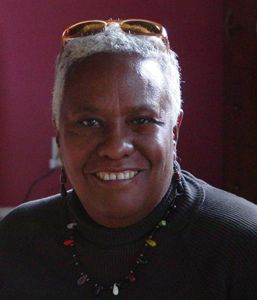 Nominating Committee Chair Ann Graham plus committee members Susie Krage and Debby Levine met with each candidate to ask questions concerning experience and interests, then made recommendations to the board of directors.
Karen Hampton's (at left) application was the result of a conversation with current board member Susan Taber Avila.
Jeanette Thompson (at right) applied because, as Illinois Area Representative – and a recipient of a full scholarship to the 2011 conference – her interest in serving SDA had been ignited!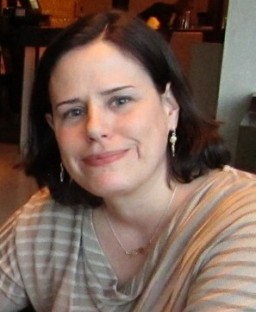 As you will see from reading each new director's profile below, Karen Hampton brings interests in diversity and the cultivation of younger members to the table. Jeanette Thompson is the recent recipient of a grant earmarked for pursuit of her interests in creating textile/fiber based lesson plans for K – 12. She will also focus on the expansion of an SDA Education Initiative, which is currently under development.
Both of these sets of initiatives, along with SDA Mentoring Program, will be available to members and to the public in the near future through SDA website.
 – SDA President Jane Dunnewold
KAREN HAMPTON (CA / USA)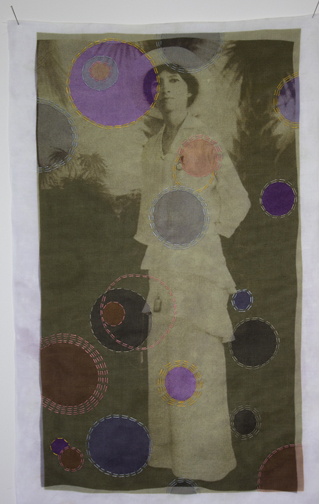 GOALS FOR SDA: I want to share my experience working in and with a variety of arts-based non profits. I look forward to helping  SDA to raise its profile and make it an even stronger organization.
BIO: The seeds for my textile career were sowed when at the age of 8 I gained entry into my mother's magical sewing room where I made my first dress. I began weaving in high school – and quickly found tapestry weaving. By 21, I had completed an apprenticeship with master weaver Ida Grae, where I discovered the Bauhaus, loom weaving and natural dyeing.
During my 20s, I lived on a farm where I raised Angora rabbits and goats and wove a line of shaped-on-the-loom jackets. My 30s found me in the trenches of raising children, teaching art and focusing on identity in my weavings. My 40s were filled with fieldwork and creating conceptual based artwork/stories which focused on the lives of African-American women, plantation weaving and the mixed race communities of Northern Florida.
Today I continue as a storyteller who dyes, weaves, stitches, prints and transfers tales of family and intuitive kin in my work.  I received my MFA from UC Davis in 2000. My artwork has been shown nationally. In 2008 I received a Fleishhacker Fellowship.  Some of my current work can be seen in the traveling exhibition Innovators and Legends.
For more information, visit her website at www.kdhampton.com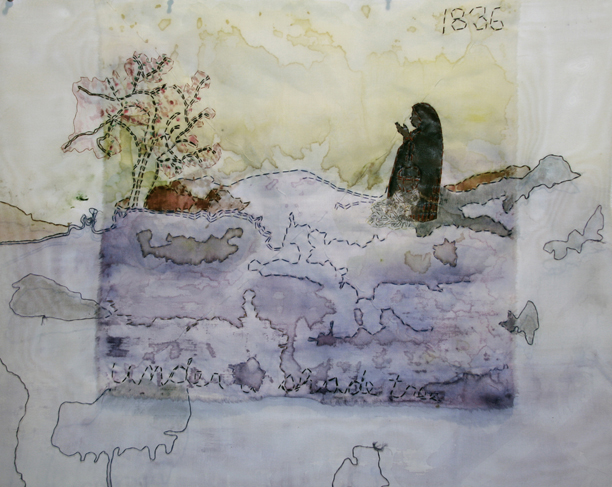 JEANETTE THOMPSON (IL / USA)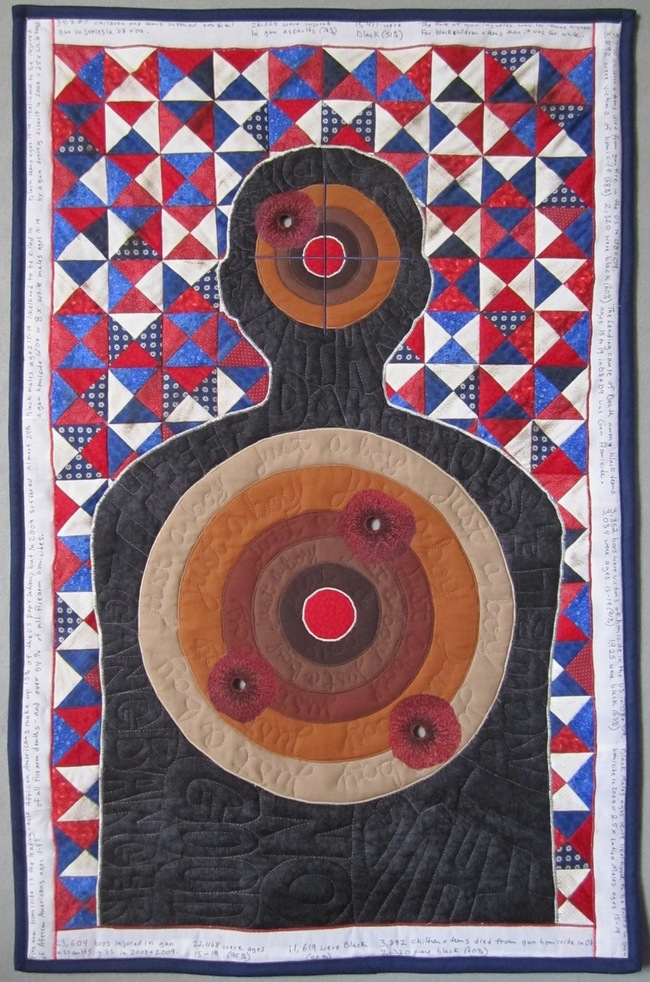 GOALS FOR SDA: I have been awarded a $5,000 Fund for Teachers Grant to create a Contemporary Fiber Arts Curriculum. The first of its kind, it will include lesson plans, rubrics, student samples, process documentation, artists' interview videos and related resources that align with the new Common Core Learning Standards. It will be shared via SDA website.
It is my hope that as a board member I will be able to expand our audience to teachers and youth as we help spread knowledge about fiber/surface design and also foster the next generation of SDA artists. I would also like to see SDA exhibitions at the big quilt shows – and beyond – to create more familiarity with the organization among a wider audience.
BIO: I am in my 14th year of teaching art in the public school setting, the last 9 at a local charter high school in Chicago. I am a fiber artist, originally from New York City, who actively exhibits locally and nationally. My recent work focuses on 2 themes; small hand-stitched painted pieces and larger pieces related to current social issues. I enjoy working with fiber-related materials to make powerful statements about important social issues. I have been SDA Illinois Area Rep for the last 2 years and have greatly enjoyed meeting member/artists in my area. I also enjoy teaching about fiber arts to young people – at both an after-school art center and in my classroom.
My other passion includes curating exhibitions. The most recent being Blind Eye: The Result of Doing Nothing by Midwest SDA members as part of Chicago Artists Month. This show is now traveling for over a year with Mancuso. I am a member of an international group of fiber artists called Fiber Artists for Hope for which I have curated several shows, including an upcoming exhibition entitled Broad Changes: Women of Social Justice which will debut in Chicago later this year.
For more information, visit her blog at afterschoolartclub.blogspot.com
and her teaching blog at cicsnorthtownartclass.blogspot.com