New Vision: SDA Welcomes 3 More New Board Members
July 9, 2012
(Thanks to SDA member/volunteer Mary Jo Stipe for researching and writing these 3 additional profiles of new board members. -Ed.)
Meet New SDA Director Deborah Kruger, Chair, SDA Marketing Committee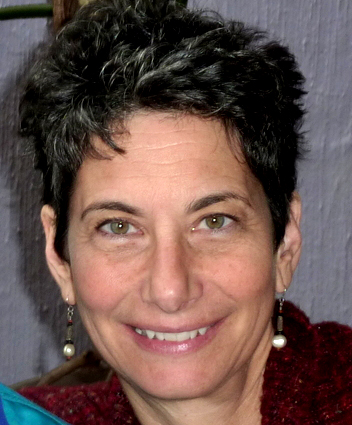 When my 20 years of single parenting came to a close and I took an early retirement from the company I started in order to pursue a full time art career, I realized it was finally time to give back. Who better to give to than my favorite and most inspiring art organization: SDA! I want to share my success as a business marketeer and help raise national and international recognition for the world's most exciting fiber organization.

Deborah Kruger lives a bi-cultural life, dividing time between her studio in Florence, Massachusetts and a lakeside art community in Chapala, Mexico. Now semi-retired, Kruger brings valuable business experience to SDA Board – particularly in marketing.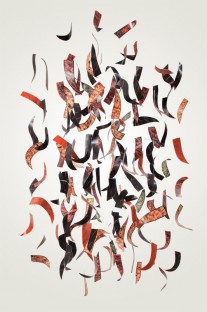 A self-described "third generation textile worker," Kruger studied textile design at the Fashion Institute of Technology (FIT) in New York City and worked for several years as a wallpaper designer. In addition to maintaining her studio and art career, in 1981 she founded PsychBilling Inc., which has become one of the largest mental-health billing firms in the Northeast.
Kruger's abstract work is inspired by feathers, birds and Amazonian tribal artifacts and expresses her concern for the destruction of bird habitat around the world. Using fiber, encaustic, oilstick, waxed linen and wire, she produces many-layered "textile paintings" that burst with energy, color and texture.
Her long list of accomplishments includes numerous individual and group shows at galleries and museums throughout the United States and Mexico. Her work has been widely published and she is the recipient of several awards and grants, including first prize for sculpture at the 2011 Ajijic Society of the Arts exhibition in Ajijic, Mexico.
An extensive gallery of her work is on view at www.deborahkruger.com.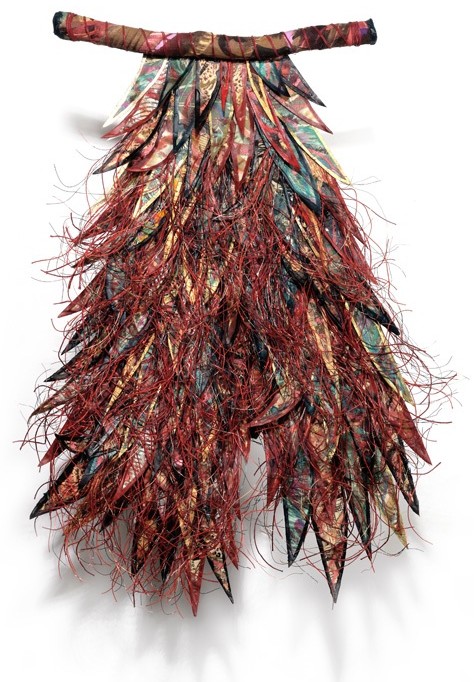 Meet New SDA Secretary Ann Graham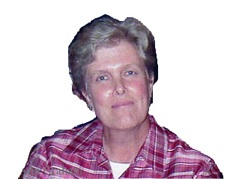 I have been a member of SDA for about 10 years. I have seen great strides in the organization and membership during that time and hope my contributions will bring a synergy to the current efforts underway. As SDA Secretary, accurate recordkeeping, timely notifications and consolidated document controls are my essential contributions to aid in the growth and development of SDA.
SDA is very grateful to Ann Graham for stepping up (and stepping in after former secretary Lynn Luukinen's unexpected resignation due to family matters) to serve SDA as secretary for the board – an executive committee position. Graham, who lives in Silver Spring, Maryland, is active in the art community around Washington, D.C. and is currently president of the Potomac Fiber Arts Guild.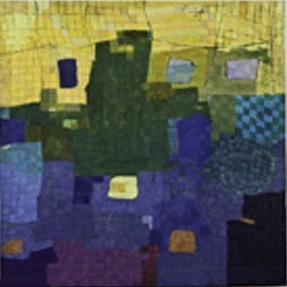 While pursuing a career as a nurse anesthetist, Graham managed to make time to follow her passion for art – especially abstract drawing, colored-pencil drawing, silk painting and quilting. Thus there was no question what she would do with her time when she retired in 2007. Now a full-time studio artist, she also teaches surface design and dyeing techniques.
For the past few years, Graham has been exploring the design potential of the square. To her, the square remains "a robust symbol — one upon which traditional quilting is based, yet flexible enough to be transfigured into my personal image of movement." She works primarily in both large and small format "art cloth". Many of her pieces display rich thread textures that, in her words,  "retain the spirit of a whole cloth quilt" and allude to elements of traditional quilting that she has had (by her own admission) difficulty abandoning.
See more of Graham's work on her website at www.eriphina.com.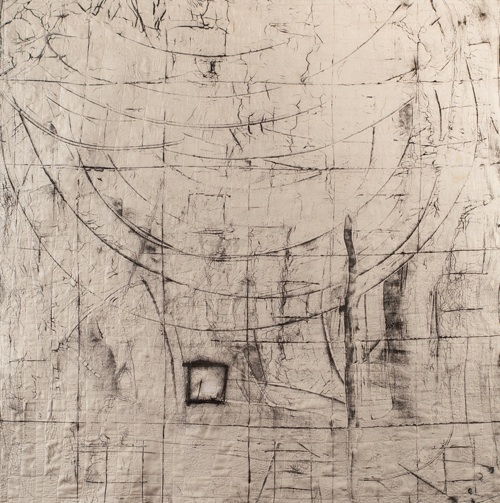 Meet New SDA Director Vivian Mahlab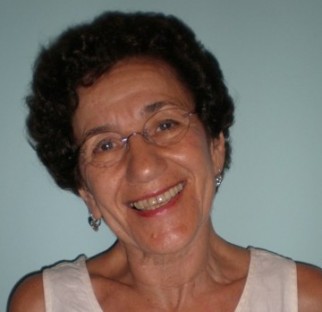 As a new SDA Board member, Vivian Mahlab is already applying her legal expertise to a review of SDA by-laws. Born in Bagdad, Iraq, Mahlab was educated at the prestigious American Community School. After a brief stint as a journalist in Tehran, Iran, Mahlab immigrated to the US to attend the University of Texas in Austin. After earning both her bachelor and law degrees she made Austin her home. She currently maintains what she calls an "old-fashioned, general" law practice there.
Although this busy practice keeps her from spending as much time in the studio as she'd like, Mahlab's work has been exhibited several times at the International Quilt Festival in Houston and at quilt shows in Austin.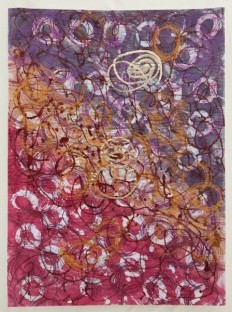 Inspired by mid-20th century abstract art, Mahlab's current work is also abstract and usually begins with a collage of cut and layered fabrics — both her own hand-dyed and printed textiles and commercial fabrics. Recently, she has been experimenting with layers of sheer fabrics that have collaged textiles sandwiched between them.
Mahlab creates rich, textured surfaces through stitching – especially hand embroidery. While she often dyes yarns to produce a personal color palette, Mahlab can't resist the lure of knitting shops where she often finds unusual yarns with interesting textures, ribbons and other fibers ideal for felting and couching. "I began as a quilter," says Mahlab, "so I love to do a lot of hand embellishing."
SDA Staff & Board extend an enthusiastic THANK YOU to these outstanding volunteers who have donated their time, energy, talent and expertise toward building better benefits and vigorous visibility for our textile-driven members and supporters. -Ed.