SDA Small Event Grant in Action: Joan of Arts in NYC
February 7, 2012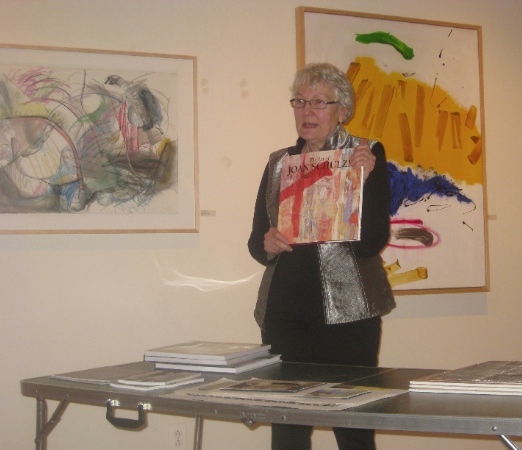 With the help of an SDA Small Event Grant, members in New York metropolitan area had a rare opportunity to hear Californian artist Joan Schulze (www.joan-of-arts.com) discuss her art-making process and read from her poetry. About 40 people attended, including guests fr0m Studio Art Quilt Associates as well as SDA members. Most were from NYC & neighboring New Jersey & Connecticut, but a few traveled from Philadelphia, Washington D.C., and upstate New York. Schulze is internationally known, but rarely comes to the East Coast.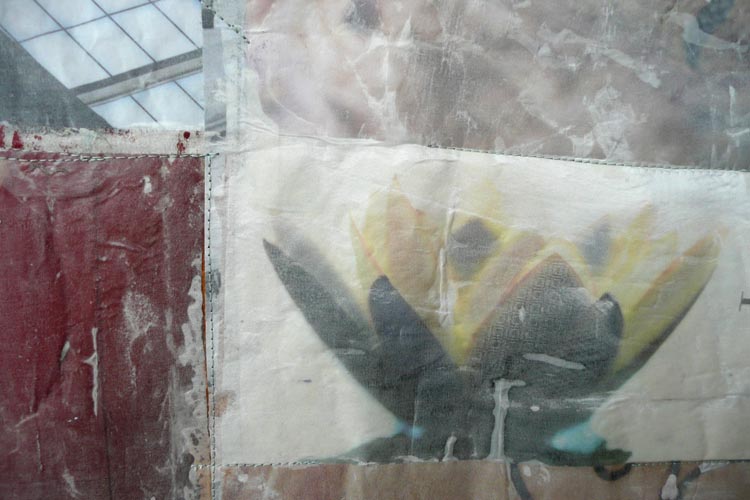 The talk, originally scheduled in August but postponed as Hurricane Irene approached, took place January 6, 2012, at Noho Gallery in the Chelsea art district of Manhattan. SDA members Carol Westfall and Erma Martin Yost (also a Noho member) applied for a $500 grant to cover the speaker's fee and gallery rental.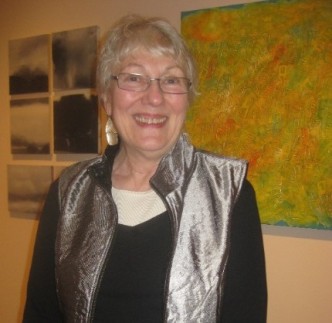 Schulze delivered a well-rounded program with an informal lecture interspersed with readings from her published books of poems. To supplement projected images of work, she brought a selection of quilted fabric collages, giving the audience a hands-on experience. Examples of Schulze's work were on the wall as part of an exhibition, Be My Guest, curated by Marilyn Henrion (of SDA & Noho), for which each gallery member had invited another exhibitor. Reinforcing the textile focus of the evening, the show included works by several other SDA members.
Every person in attendance received a back issue of Surface Design Journal from a random assortment plus an SDA brochure.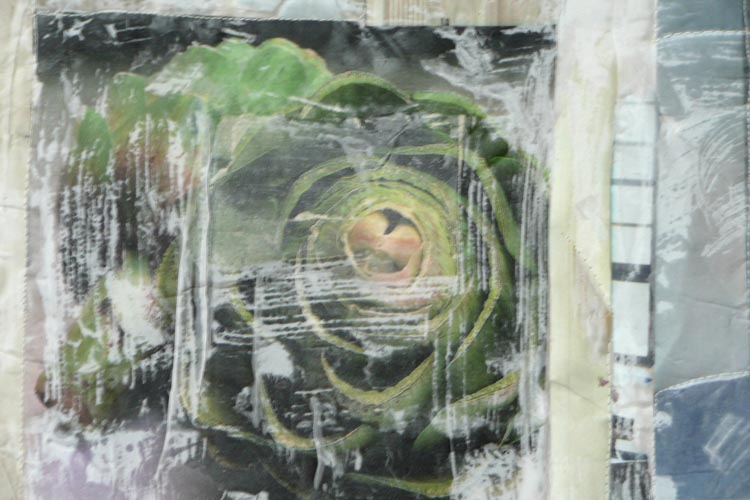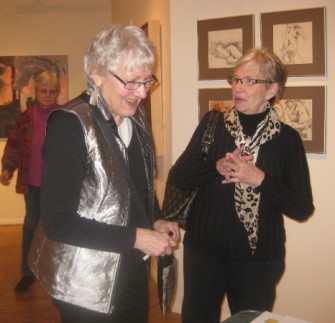 For an intriguing footnote, check out this blog post entitled
A Singular Experience by Deborah Bein (at far right, with Joan Schulze), an SDA member who commuted by train from Poughkeepsie, New York – a 2 hour journey. www.deborahbein.com/artblog
Find out more about applying for a Small Event Grant in your area. Next deadline is March 1, 2012.