Student Opportunities for "Making our Mark"
April 26, 2017
Making Our Mark is so excited to partner with Portland State University (PSU) and the Oregon College of Art and Craft (OCAC) for our 40th Anniversary Biennial Conference. In order to foster these relationships and pay homage to the schools that we're working with, SDA has created a wide range of opportunities for students. From dynamic student-centered events, to exhibitions, and scholarships, we want this conference to inspire and provoke the new generation of fiber and textile makers out there.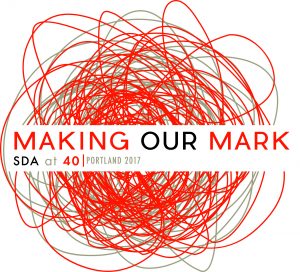 ---
Future Tense: Juried Student Exhibition
This student exhibition highlights the creative work of artists, designers, and makers all working within the field of fibers and textiles. Juried by Andrea Vail and Teresa Paschke, Future Tense showcases work either made from or inspired by textiles. Located in the MK + AB Galleries at Portland State University, Future Tense will be on display August 1–26, 2017. Please note that you *do not* need to be a member to apply!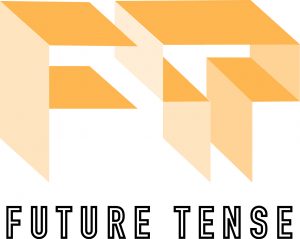 Student Breakout with Sheila Pepe
SDA is excited to offer a student-only breakout session with one of our keynotes, Sheila Pepe. In it, students will get one-on-one time with Pepe while participating in a discussion about descriptive and interpretive skills. Each participant will bring a work sample (swatch, image, video, or sculpture) as a starting point for discussion to generate new ways of talking about work and strategies for opening interpretive potential, both verbally and creatively.
Please note that participation is limited to students and emerging artists enrolled in an accredited program at the time of application, or within 5 years of graduation. More information will be sent to participants once the conference draws closer.
10 x 20: Students Making Our Mark
This special opportunity is for sixteen student members to present their work in a "PechaKucha-style" presentation. Developed in Japan, PechaKuchas allow a number of images to be displayed for a short time, while the presenter talks about them. For the 10 x 20: Students Making our Mark, presenters will show 10 images for 20 seconds each, speaking while the visuals advance automatically. Juried by Tamryn McDermott, the theme this year is How are you making your mark?
Discounted Registration Fees
In order to encourage student participation and a wider range of voices to be heard, SDA is offering a special reduced registration rate of $200 for current students. We also have economical housing in the PSU dorms.
Student Scholarships
SDA is pleased to offer 5 scholarships for student attendance at the Making our Mark conference to cover the cost of registration. Consideration will be given to full-time students currently enrolled in a college or university (or enrolled at the time of application) who would otherwise be unable to attend the conference without financial support, and for whom conference attendance will be impactful to their education and creative practice. (Scholarship students will be expected to pay for travel, room, and board)
Mentoring and Ambassadors
As a special assistance to attending students, Andrea Vail and C. Pazia Mannella will act as ambassadors to welcome all participants, answer any questions, and facilitate introductions with SDA members. Opportunities for mentors and students to meet will occur at the student exhibition reception as well as a special meet-up time during the conference.
---
Important Notes
All deadlines for applications have been extended to: June 15th, 2017
For more information on student opportunities for Making Our Mark go to: surfacedesign.org
If you have any questions please contact: SDAConference@surfacedesign.org
The conference runs: August 3-6, 2017 in Portland, Oregon