WARP Celebrates 20 Years of Woven Com/passion
November 3, 2012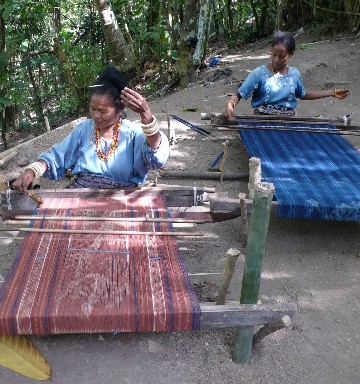 Imagine you are planning a trip to a far-flung destination and you want recommendations for textile connections there.
Where do you turn? Whom do you turn to?
I joined WARP: Weave a Real Peace before my first trip to Indonesia in 2004. I posted a question on the WARP listserve and immediately received information about Threads of Life Foundation run by Jean Howe and William Ingram in Bali.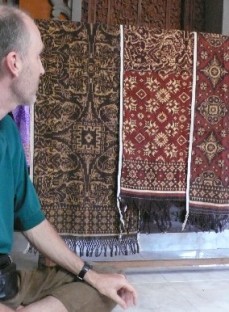 They suggested a lovely homestay for us, organized several textile related-day trips, arranged backstrap weaving lessons for me in Ubud (Bali's up-country arts & culture hub) and helped us rent a beautiful beach house in Ahmed on the black sand beaches of Bali's eastern coast. More importantly, Jean, William and I became lifelong friends during our 10-day stay in Bali. This is a common occurrence in the WARP community – since all of us share a passion for textiles, cultural preservation and economic development.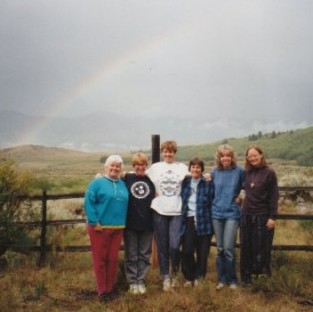 I was reunited with that community for WARP's 20th anniversary meeting last summer (June, 2012) in Boulder, Colorado. The brainchild of Deborah Chandler, Weave a Real Peace was born in 1992. 6 people attended the very first meeting in Colorado at Elizabeth Harvat's remote cabin in the Rocky Mountains. It was just a get-together of friends with common interests; the "organization" was yet to come.
The discussions were so exciting that attendees decided to get together again the next year. WARP now has about 300 members! Most are from the United States; a few have joined from other countries. The stated mission is to be "a nonprofit networking organization that serves as a catalyst for improving the quality of life of textile artisans in communities-in-need." The benefits of membership are an annual membership directory, an exceptional quarterly newsletter, an online discussion forum, a website, a traveling slide show and an annual meeting –  for $35/year.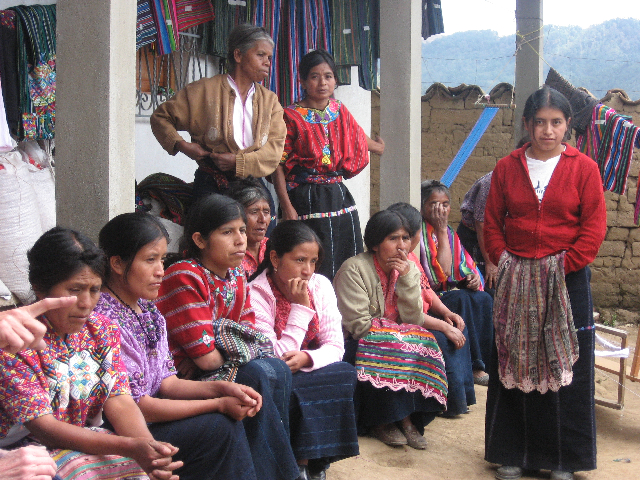 In 2007, WARP had its first overseas meeting in Panajachel, Guatemala, hosted by Mayan Hands. Many weaving groups came down from the mountains to meet with us, tell us their stories and show us their brilliantly colored work. After 2 days of meetings, we boated across the lake to visit Santiago Atitlan, the market town of Chichicastenango, the high altitude city of Quetzaltenango, the smaller weaving town of Salcaja (where jaspe or "Guatemalan ikat" is woven) and one other town where roofs are covered with skeins of dyed yarn set out to dry.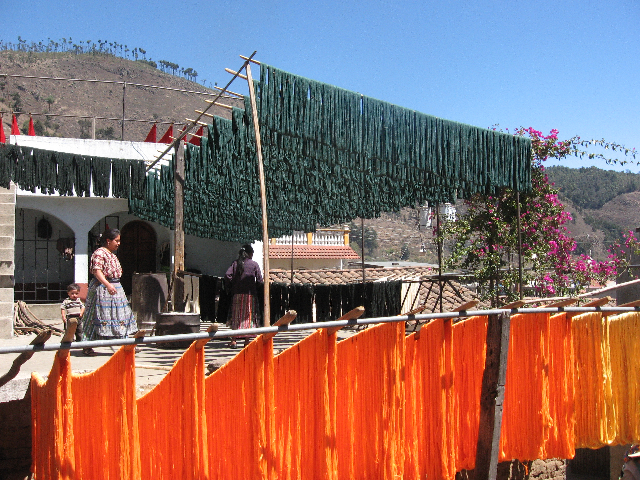 After this trip Deborah Chandler invited me to return and teach a workshop on sectional warping to the weavers' cooperative, Flor de Algodon, in Rabinal. In preparation, WARP members donated the necessary equipment and sent it to Schacht Spindle Company, where Jane Patrick generously had it all shipped to Guatemala.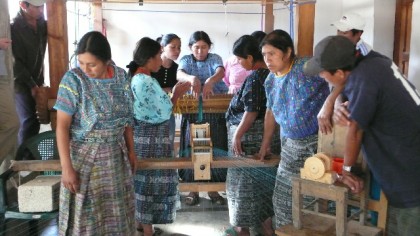 The most compelling reason to attend a WARP meeting is to hear inspiring stories about the work people are doing around the world. Mostly women, our members range in age from 20 to 80+. Many are working in remote places with textile artisans who are striving to improve their lives by continuing to make the cloth that has been made in their communities for centuries. Local speakers of interest, from outside the group, are the usual program focus at meetings. This year, however, the theme was "Celebrating Ourselves" – so the presentations were by many of our members.
Here's a sampling of the inspiring stories we heard: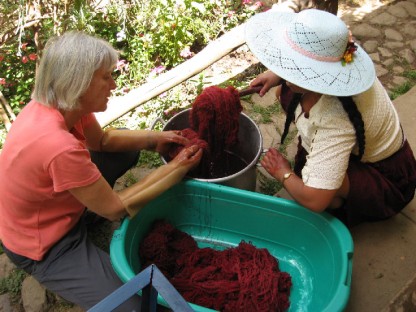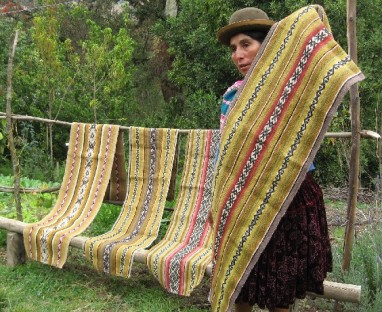 •  Dorinda Dutcher began working with Quechua weavers as a Peace Corps volunteer in 2007. She settled in Independencia, Bolivia to continue supporting the weavers who wish to rescue and conserve their textile heritage and find markets for their weavings. Find out more about her projects at www.pazabolivia.org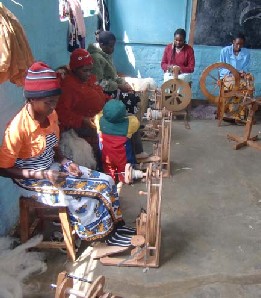 • Janice Knausenberger has been advising the Njabini Woolspinning & Weaving Workshop (on the Kinangop plateau in Kenya) about how to use their locally raised sheep for spinning, dyeing and weaving since 2009. The workshop promotes ecologically sustainable land use to conserve biodiversity and helps to provide employment for both men and women in this remote region with few other job opportunities. Learn more at www.jgkdesigns.com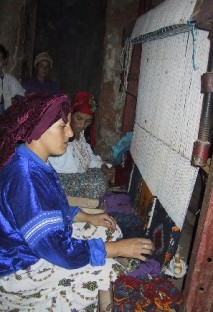 • Susan Schaefer Davis, a trained anthropologist fluent in Moroccan Arabic, has been living and working in Morocco for over 30 years. She leads trips to Morocco to visit women rug weavers and sells their rugs and pillows online. She states that her "academic interest is women and gender, and the aesthetic counterpart is Moroccan textiles." Find out more about her various projects and shop her online store at www.marrakeshexpress.org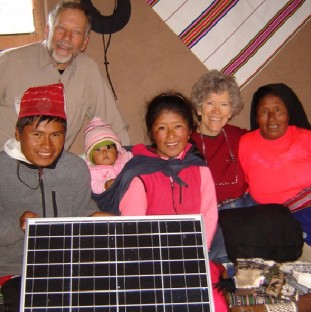 • Tara Miller and Sam Brown, potters from Paonia, Colorado, have been working with the weavers and knitters who live on Taquile Island in Lake Titicaca, Peru for the past 26 years. They trade solar panels for textiles to sell in the US and have introduced solar cookers. Check out their website at www.taquilefriends.blogspot.com.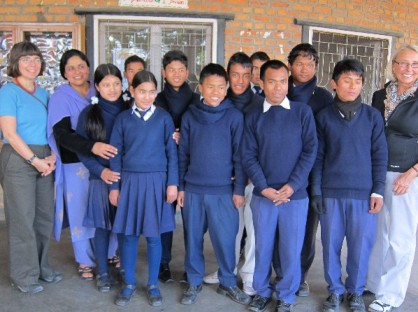 • I shared the work I have been doing with Goodweave Foundation, whose mission is to end exploitative child labor in the handmade carpet industry in South Asia. I showed the new collection of shibori inspired, naturally-dyed carpets that I designed. (Also featured in Interior Spaces Fall 2012 issue of Surface Design Journal) Find out more about Goodweave at www.goodweave.org, and the related site Inner Asia Rugs at www.innerasiarugs.com/about-us/our-craftsmen.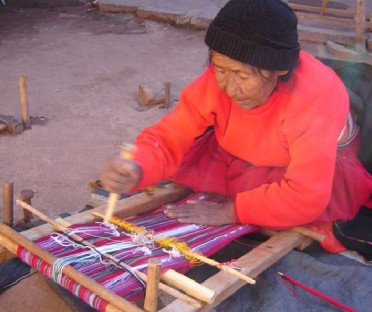 Not all WARP members are working with a project in the developing world. Most of us are just textile lovers united by an understanding that textile traditions around the world, so central to cultural identity, can benefit from support and patronage.
Check us out at www.weavearealpeace.org
And please – come join us!
__________________________________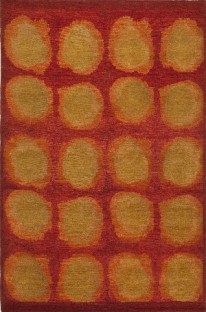 Sara Goodman is a textile artist (and SDA Member) with a studio in Lyme, New Hampshire. Her work has been featured in Handwoven and Shuttle Spindle & Dyepot magazines and SDA and Handweavers Guild of America fashion shows. Her one-of-a-kind garments have won awards from Complex Weavers and The New England Weavers Seminar and has been shown at Julie's Artisans Gallery in New York City. She is also a juried member of League of New Hampshire Craftsmen.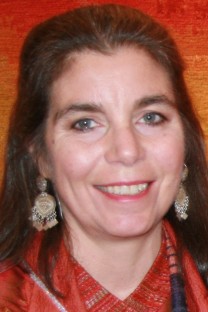 About her chosen medium, she states, "Textiles are my way to see and know the world. They take me back in history, they are my ticket to the next travel odyssey and they are the means for my imagination to take vibrant, colorful shape and form."
View more of her work at www.saragoodmanfiberstudio.com