Best Textile Books to Give (And Get) in 2017
December 13, 2017
The holidays are fast approaching and what better gift to give than a book on textiles? Surface Design Association presents our countdown spotlighting some of our favorite books that came out in 2017–perfect for any fibers fan. Whether you're into contemporary approaches, technical skills, project ideas, or historical readings, this list has got you covered!
---
1) "Modern Quilts: Design of the New Century"
By: The Modern Quilt Guild—Riane Menardi, Alissa Haight Carlton, and Heather Grant
Publisher: C&T Publishing
Price: $39.95 via C&T or $25.44 via Amazon
"Admire large, color photographs of the best modern quilting has to offer—more than 200 quilts curated by the Modern Quilt Guild… This collectible, hardcover book honors the genre's past, present, and future."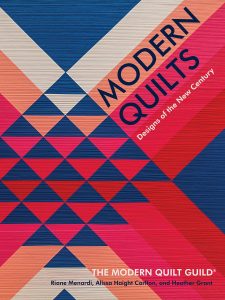 ---
2) "Coils, Folds, Twists and Turns"
By: Tracy Jamar
Publisher: Stackpole Books
Price: $21.95 via Stackpole or $14.92 via Amazon
"Fiber artists are experimenting with and combining techniques like never before, and ['Coils, Folds, Twists and Turns'] gives detailed instructions on the rediscovered techniques of folding, shirring, gathering, bundling, quilling, and more."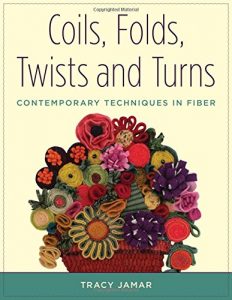 ---
3) "Fashioning Diaspora"
By: Vanita Reddy
Publisher: Temple University Press
Price: $32.95 via Temple or $33.56 via Amazon
"In her insightful study, 'Fashioning Diaspora', Vanita Reddy carefully maps how transnational itineraries of Indian beauty and fashion shaped South Asian American cultural identities and racialized belonging from the 1990s through the first decade of the twenty-first century."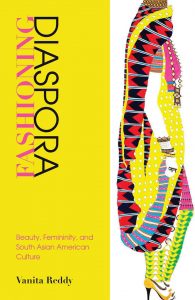 ---
4) "Needle Felted Tapestries"
By: Neysa Russo
Publisher: Stackpole Books
Price: $21.95 via Stackpole or $11.51 via Amazon
"From simple mug rugs to Renaissance-style tapestry wall hangings, 16 charming projects lead fiber lovers on a journey to discover the art of needle felting."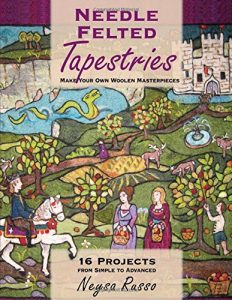 ---
5) "Rei Kawakubo/Comme des Garçons: Art of the In-Between"
By: Andrew Bolton
Publisher: The Met
Price: $50.00 via The Met or $34.63 via Amazon
"This lavishly illustrated publication weaves an illuminating narrative around Kawakubo's experiments in oppositions and the spaces between boundaries… A chronology of Kawakubo's career provides additional context, and an insightful conversation with the author offers a fascinating glimpse into the mind of this fashion visionary."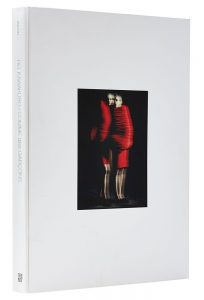 ---
6) "Slow Knitting: A Journey from Sheep to Skein to Stitch"
By: Hannah Thiessen
Publisher: Abrams Books
Price: $29.99 via Abrams or $19.34 via Amazon
"Slow Knitting encourages knitters to step back, pare down, and celebrate the craftsmanship of their work. In five chapters centered around the tenets of slow knit­ting—sourcing carefully, making thoughtfully, thinking environmentally, experimenting fearlessly, and exploring openly—Hannah Thiessen challenges knitters of all skill levels to view their practice in a new way."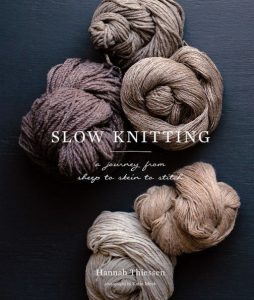 ---
7) "Weaving Iridescence"
By: Bobbie Irwin
Publisher: Stackpole Books
Price: $24.95 via Stackpole or $23.55 via Amazon
"Iridescent fabric shimmers and glows, changing colors depending on how the light hits it. Different colors appear in the folds and pleats, adding surprising layers of color to fabric. To the uninformed it appears magical and difficult, but the truth is that weaving iridescent fabric is accessible to any handweaver who knows the tricks."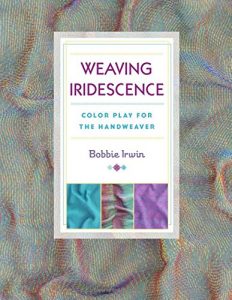 ---
8) "Queer Threads"
By: John Chaich and Todd Oldham
Publisher: Ammo Books
Price: $39.95 via Ammo or $26.68 via Amazon
"'Queer Threads: Crafting Identity and Community' spotlights an international, intergenerational, intersectional mix of thirty artists who are remixing fiber craft traditions, such as crochet, embroidery, quilting, and sewing, while reconsidering the binaries of art and craft, masculine and feminine, and gay and straight."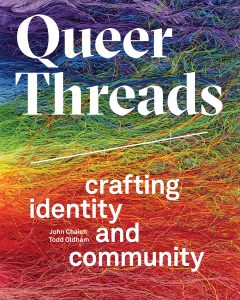 A review of "Queer Threads" can be found in the Fall 2017 Surface Design Journal "Color" on page 66.
---
9) "Print & Pattern: Nature"
By: Bowie Style
Publisher: Laurence King
Price: $29.99 via Laurence King or $20.39 via Amazon
"'Print & Pattern: Nature' celebrates beautiful surface designs, patterns, and motifs of leaves, insects, grasses, butterflies, and trees… Documenting the work of the best designers in the field, the book is an invaluable source of reference and inspiration."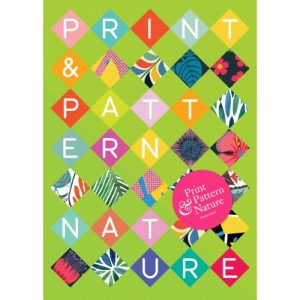 ---
10) "19th Century Fashion in Detail"
By: Lucy Johnston, Marion Kite, and Helen Persson
Publisher: Thames & Hudson
Price: $34.95 via Thames & Hudson or $23.76 via Amazon
"The featured garments, drawn from the Victoria and Albert Museum's world-class collection, were at the height of fashion in their day. They display a remarkable range of colors, materials, and construction details… Seen up close and further illuminated by detailed commentary, these carefully chosen garments illustrate many of the major themes of nineteenth-century dress."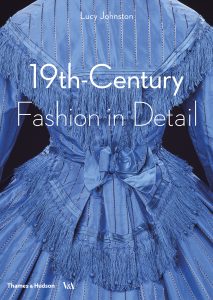 Tags:
2017
,
best books
,
books
,
Fibers
,
fibers books
,
holidays
,
roundup
,
spotlight
,
textile books
,
textiles
,
wishlist