Confluence Workshop Picks: Taking Risks with Marie-Therese Wisniowski
March 31, 2011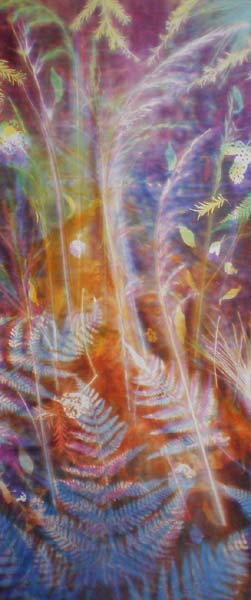 (Text and images by Marie-Therese Wisniowski – Ed.)
I specialize in the area of "ArtCloth" and limited edition prints on paper.
Over the last decade I have been experimenting with hand printing techniques using disperse dyes on synthetic/polyester fabrics. I have developed a number of signature techniques employing disperse dye and transfer printing techniques. One of these I have termed "MultiSperse Dye Sublimation" (MSDS) technique, which I employ in my natural environment artworks. I will be teaching MSDS at the upcoming Confluence: 2011 International Surface Design Association Conference in Minneapolis as a 5 day post-conference workshop. The workshop is entitled: Melding Experiences:
New Landscapes Using Disperse Dyes and Transfer Printing and takes place June 13 – 17.
My current work explores both contemporary socio-political urban landscapes and natural environmental landscapes. In some artworks, I juxtapose the two. My socio-political post-graffiti landscapes employ dyeing, discharge, stenciling, screen-printing, digital imaging and other processes on natural fibers. The workshop I will be teaching at Confluence will focus on my natural environment theme, where I employ painting, resist, screen-printing, digital imaging and transfer processes using disperse dyes on synthetic fibers.

The MSDS technique employs disperse dyes and involves hand printing multiple resists and multiple overprinted layers employing numerous colour plates and plant materials. The completed works are rich in colour, light, shade, contrast, movement and depth. The multiple layers also imbue a painterly aesthetic and textural, three-dimensional quality to the finished ArtCloth. The selected works in this article feature my MSDS signature technique.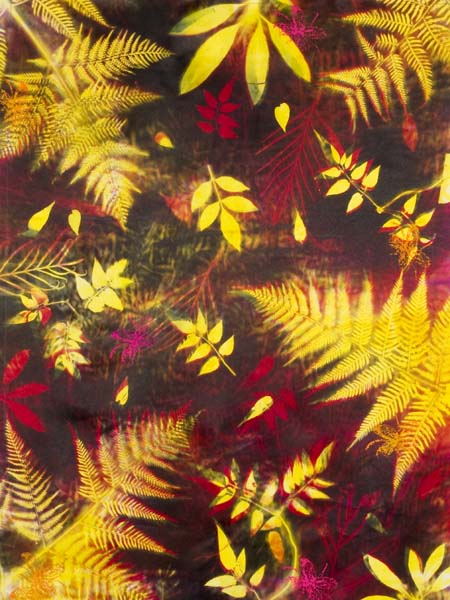 The workshop program will introduce basic imaging concepts to be developed throughout the week and culminating in highly complex imaging projects where participants are introduced to multiple layering and resists using flora as the visual theme.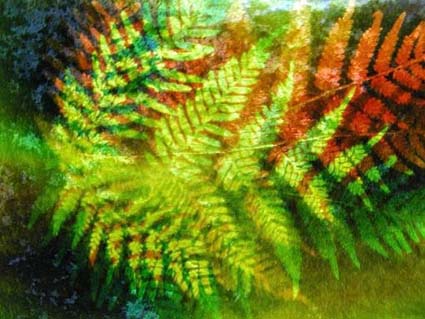 Employing papers, stencils, brushes and flora, the participants will create richly colored, textural and vibrant 3-dimensional effects on polyester and synthetic fabrics. It will be a fun, colorful, challenging and exciting workshop where individual instruction and experimentation will release the imagination and creative potential of each participant.
The mantra of the workshop is "Be brave; the rest will follow" from the words of Nehru. Underlying all of my artwork is this drive to take risks; to remain functional at the edge of an abyss and letting adrenaline drive my process. Circumventing the mainstream is an important part of my inner process. Hence, participants will be encouraged to experiment and to BE BRAVE in order to reap the rewards and extraordinary outcomes that can result when risks are taken.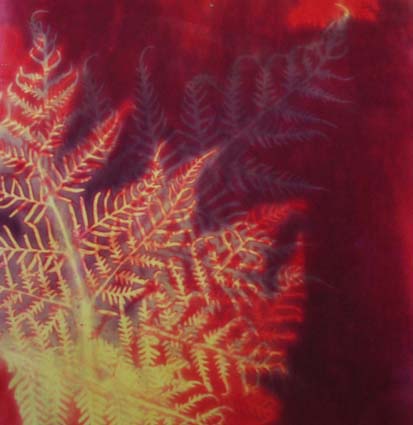 Workshop participants will be asked to use their experiences as a valuable resource for inspiring new artistic landscapes. They will use dye sublimation processes that include complex multiple resist and overprinting. Explorations will include the dye's painterly qualities whilst employing subtle resists and textures. Vibrant colour studies will create the illusion of depth and perspective. A renewed appreciation and understanding of the forms and shapes of our natural world in all its glory will be revealed through these processes.
My world-view is often seen through the eyes of the forgotten, the discarded, the marginalised or the misrepresented in both the urban and environmental landscape. Conceptually it often sits on socio-political boundaries. I employ my artistic skill to express this view and project these conceptual landscapes on the cloth medium. The ArtCloth I create relies heavily on research, discussion and pondering holistically on the creation of the images.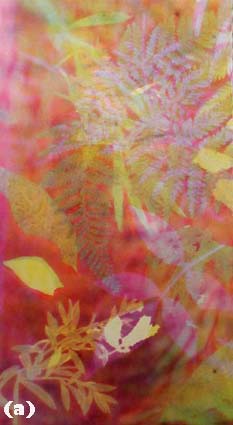 The participants own world-views and ideas will drive their works during the week long program. With these new techniques and skills they will be able to take their works further by collaging, layering, appliquing, hand- and machine-embellishing their newly made fabrics into truly unique creative expressions.
Instructor's lectures will focus on the provided texts that include technical information (e.g. properties of disperse dyes, introduction to the transfer printing process, schematic diagrams of the processes, types of fabrics and papers used with disperse dyes, dye applications, color mixing, occupational health and safety information and much more). These notes are given to each participant so that long after memories of the workshop have faded the outline of it will remain accessible.
To add value to this blog post I have included the following sample information and color value mixing guide from the workshop notes:
Disperse dyes are transparent (printing a blue area over a yellow will produce green) and so lend themselves to layering and overprinting to build up rich and complex surfaces as well as create delicate and subtle imagery. The dyes can be intermixed to create your own suite of palette colors.
COLOR VALUE MIXING GUIDE
(Dye amounts are based on value desired)
For small amounts of dye solution at mid value:
Mix 1 level teaspoon of dye powder with 50ml of very warm to boiling water.
Leave to cool.
50 ml of dye solution goes a long way.
For larger amounts (250 ml / 1 cup) of dye solution:
Pale value: 2 and 1/2 level teaspoons of dye powder to 250 ml (1 cup) of water
(dye can be thinned with another cup of water for even paler values – or less dye powder can be used)
Mid value: 5 level teaspoons of dye powder to 250 ml (1 cup) of water
Deep value: 10 level teaspoons of dye powder to 250 ml (1 cup) of water
Paste dye powder with some very warm to boiling water.
Top with additional hot water to make up 250ml.
Leave to cool.
•   •   •

Please see my blog site: artquill.blogspot.com for examples of my own disperse dye ArtCloth works and those of my students. Please don't hesitate to contact me via studio@artquill.com.au for further information.
You can register for the workshop via this link to CONFLUENCE in Minneapolis in June! Looking forward to seeing everyone there!

___________________________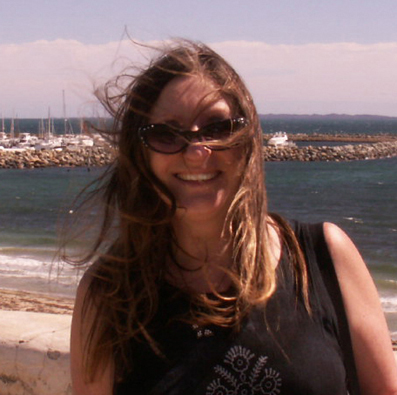 Marie-Therese Wisniowski works full time as a studio artist, researcher, author, speaker & tutor and maintains Art Quill Studio at Arcadia Vale in New South Wales, Australia. She is also a casual lecturer at the University of Newcastle, Australia.
She is the author of the book Not in My Name and has written for  journals such as Literature and Aesthetics, Craft Arts International, Textile Fibre Forum and Fibreline. Wisniowski's article Pop Art Legitimizing Prints as an Art Medium: A Generator of Future Processes and Art Movements was published on Exchange Partners in Print Media website. In 2007 she was invited to be the inaugural guest editor of the international e-zine HeArtCloth Quarterly.
Her ArtCloth and works on paper have been widely exhibited nationally and internationally and are held in major public and private collections in Australia, Canada, England, Hong Kong, Ireland, Sweden, Thailand and the USA.