"EIP 2018: Family Matters" Call Now Open!
May 16, 2018
Surface Design Association is excited to begin accepting submissions for our 2018 International Exhibition In Print: Family Matters. Each year, the EIP showcases the breadth and depth of contemporary artists and designers working with or inspired by fiber art and/or textile-based materials, methods, and techniques. The work of selected artists are featured in the winter 2018 issue of the Surface Design Journal.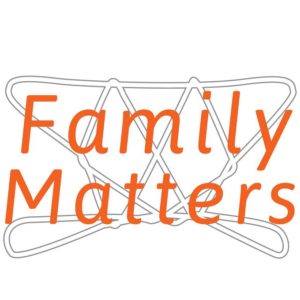 ---
This year's theme, Family Matters, invites artists to submit work that engages the idea of family. How does the notion of family emerge in an artist's work? For many of us, family is not just who we are born connected to by relation, but who we choose to build a connection with as a family of our own design. Materially or conceptually, it may arise in the form of inherited objects or rituals, by incorporating a family heirloom or depicting the occasion of a family event or typical evening dinner. It can also be technique-based, incorporating skills that have been passed down through generations. Explorations of domesticity and the construct of home also suggest Family Matters.
We are also excited to announce this year's jurors are Elizabeth Kozlowski (Surface Design Journal Editor) and Danielle Krysa (The Jealous Curator)!
Jurors:
Danielle Krysa, The Jealous Curator: has a BFA in Visual Arts, and a post-grad in graphic design. She is the writer/curator behind the contemporary art site, The Jealous Curator (est.2009), and has curated art shows from Washington DC to Los Angeles, San Francisco to Toronto. Danielle creates her own artwork as well—mixed media collages which combine found images, paint, and as much humor as she can pack into each title. When she's not in the studio, Danielle is writing books: Creative Block, Collage, and Your Inner Critic Is A Big Jerk were the first three, and her fourth book, A Big Important Art Book – Now with Women!, will be released in October 2018.
Elizabeth Kozlowski: For the past thirteen years Elizabeth has held a senior position in numerous non-profit arts organizations across the South and the West. Combining her passion for textiles and contemporary scholarship, Elizabeth recently joined SDA as Journal Editor. Her current project Craft as Social Practice, aims to create real time social change within the state of Florida. Members of the Socially Engaged Craft Collective form a timely exhibition that demonstrates the power of community and contemporary craft practice. This exhibition will debut at the Florida State University Museum of Fine Arts, Tallahassee, in the fall of 2018.
Important Dates:
Call for Entries: April 18–August 24, 2018
Jurying Process: August 27–Sept. 21, 2018
Notification: September 24, 2018
Selected artists submit images and text for publication: October 8, 2018
Publication of Winter Journal: December, 2018