What's In Your Bag? Heads Up On Bio-Hazards
May 5, 2014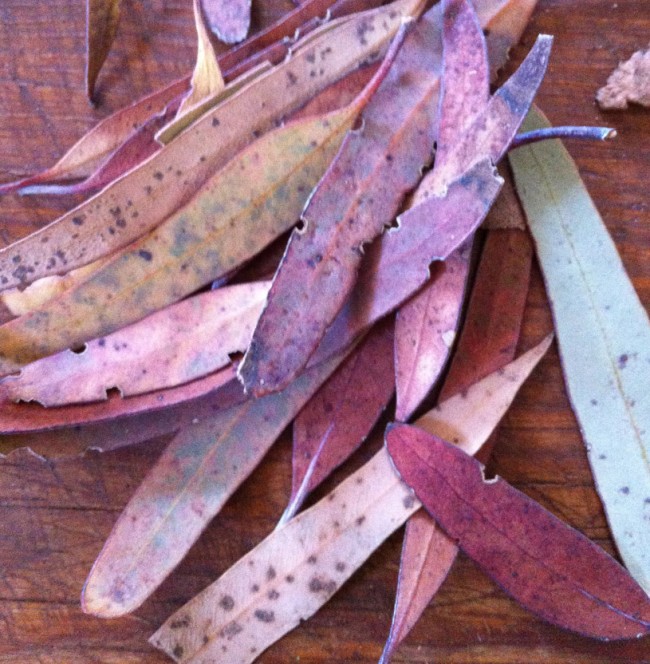 Gathering from the wild is a tricky business at best.
Envelopes full of leaves transported across borders are literally ticking time bombs filled with bio-hazards with the potential to decimate entire plant populations.
It is distressing to hear people describing their enthusiastic gathering of wildflowers to extract plant colour or to read of yet another person shipping un-processed plant material across their country – or worse still, internationally – to satisfy a desire for a particular colour.
Admittedly the indigo I have taken to using from time to time is a blatant straying from the path of bio-regionally gathered dyes, but at least it is well-boiled in the processing which will discourage the growth of bacteria.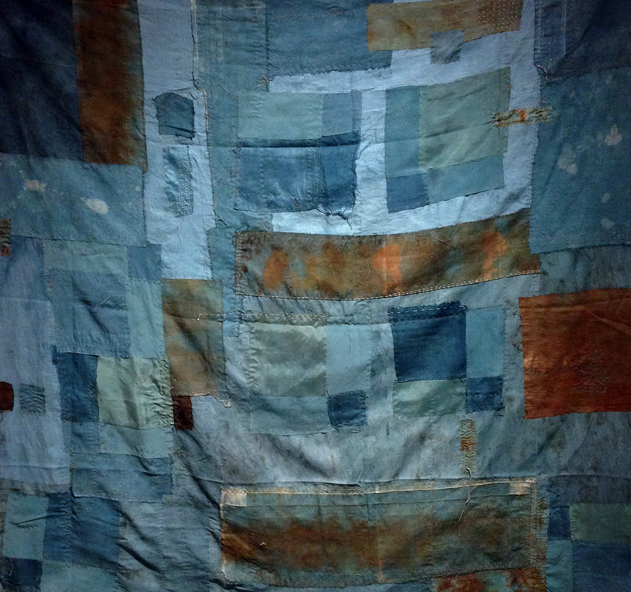 The accepted rule of restricting yourself to 10% of a population is all very well, but each time someone takes that 10% the population decreases and before you know where you are the last plants or fungi are gone.
Limiting ourselves to windfalls is the sensible option.
Threats – and I am speaking globally – include plants as introduced invasives, pests that decimate plants and diseases that kill plants. I hear artists proudly telling how they foil customs and quarantine inspections by carrying their mud samples in the plastic sanitary disposal bags so frequently supplied in motel rooms. United States law clearly states that no soil samples may be imported. Simply carrying a bunch of flowers from one state into the next in Australia has the potential to expose you to a $100,000 fine. Weeds have populated entire countries. They travelled on the shoe soles of early settlers and in the hoof crevices of their horses.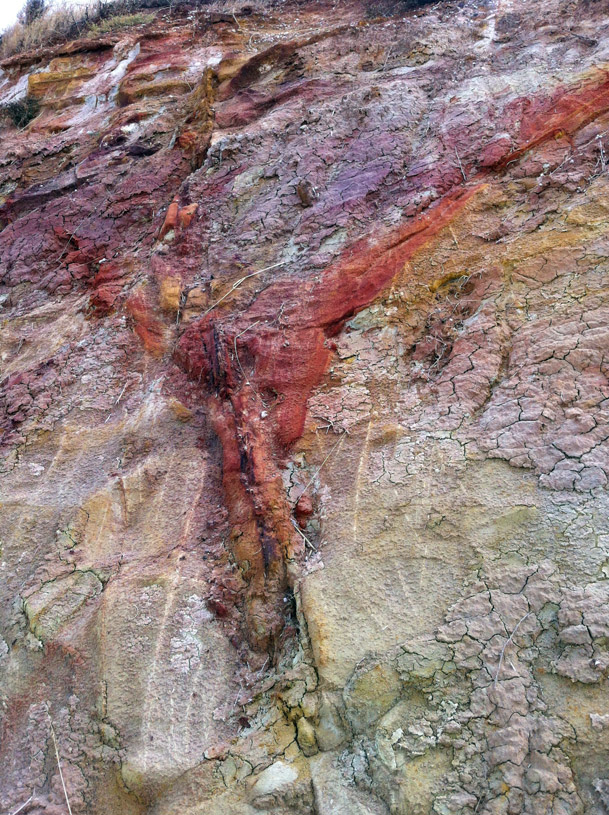 Now they are even more widely distributed by the tyres of all-terrain vehicles – let alone the humble passenger car. There's good reason why roadsides have an abundant weed crop; it's where they usually begin. On farms they can also be introduced in stockfeed as well as in the coats of livestock. It's why in Australia the annual off-shears markets are where sensible people purchase their sheep. Stock sold privately will also be shorn prior to shipping if both parties are responsible and thoughtful as regards the environment.
An act as simple as tossing the combings from a greasy fleece into the compost heap can not only being a new weed into your garden, it could also introduce an arboreal pest. There are things we can hardly see, such as the punctuation-sized hemlock woolly adelgid, that have been devastating the forests of northeast America. It is hardly likely to take notice of the Canadian border.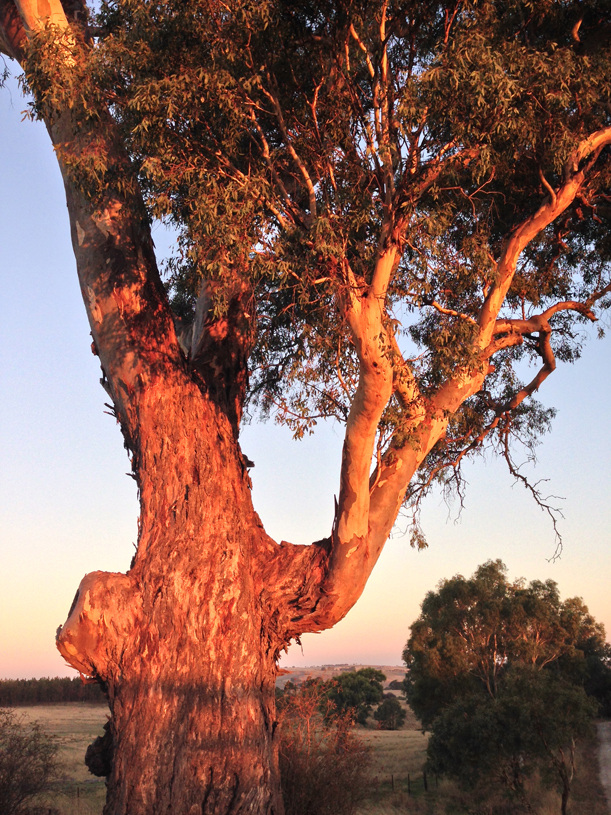 Myrtle rust was attacking Australia's eucalypts for years before anyone noticed. A fungal disease that spreads on the wind, it also kills lilly pilly, tea tree and bottle brush. The recommended treatment is to cut and burn or spray with fungicide, but those in the know admit there is no way of eradicating it. If Australia loses her most prolific genus, the beautifully-adapted eucalyptus (which seems likely in the long-term), the consequences for our island continent will be disastrous.
You have only to Google arboreal diseases to read of hundreds more disappearing species. On the North American continent these include dogwood, chestnut, maple, oak, elm, cypress, butternut,black walnut, aspen, beech and pine – to name but a few. In New Zealand the iconic Kauri is dying everywhere, under attack from Kauri dyeback.
Along with these pests and diseases come the well-meaning but often misguided efforts to save the attacked species, such as injecting soils with long-lasting hydrocarbon-based toxins in the hope of killing the problem micro-fauna. Unfortunately these poisons do not discriminate and we are seeing the results in the rapidly decreasing bee populations as well as the escalating cancer rates around the world.
So please, do not post leaves to your friends.
Do not take soil samples home.
Unless using properly processed extracts, dye your cloth in situ with local material.
If you must paint with soil, do it at or near the sample site.
Leave your siftings there, wash your boots before you go home and give serious thought to the consequences of seemingly harmless actions.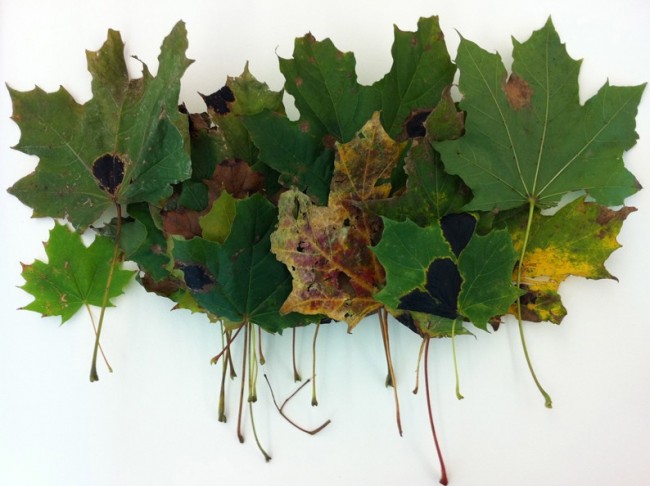 As the New England forests burst into leaf this spring, they will sequester as much carbon as the Amazon rainforest. That's a good thing. Australia, the world's 6th largest country, is also the driest. By 1995, the forest cover had been reduced to less than 5% of the landmass. We have little left to lose, all of it is precious – and too much is already being clear-felled for wood chips and toilet paper without us adding more threats to the equation.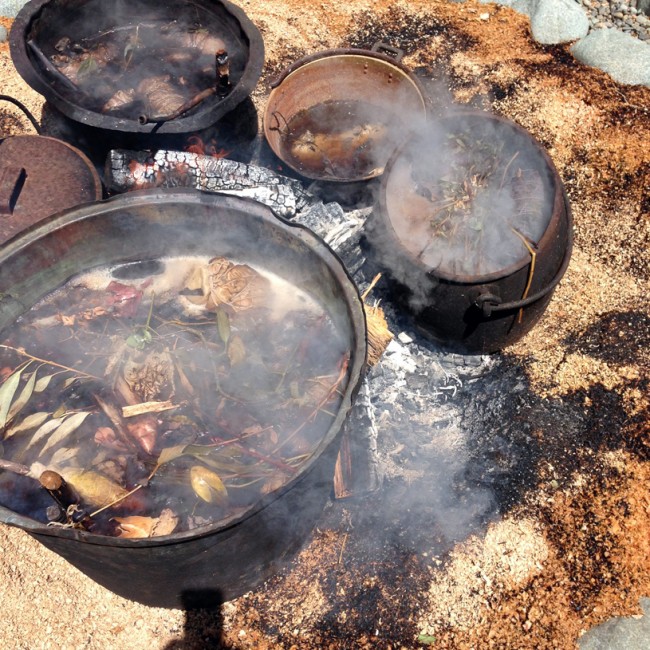 If the trees all die we will, too. It's as simple as that.  There won't be enough oxygen to sustain us, or other large animals, rainfall will become more erratic and the weather in general more extreme.
It will happen in our lifetime and it's not a legacy I want to leave.
___________________________________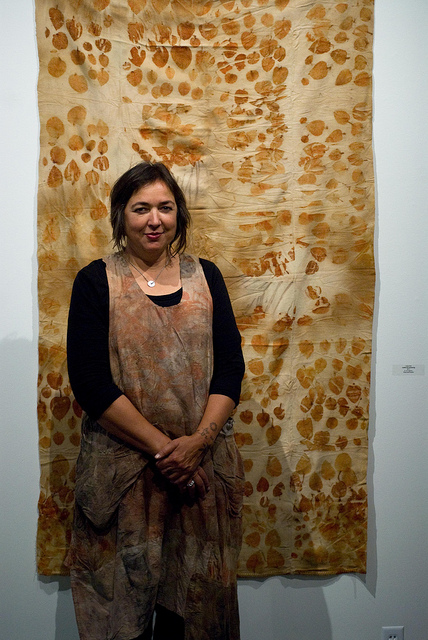 India Flint is a gardener, forest wanderer & tumbleweed, stargazer & stitcher, botanical alchemist & string twiner, working traveller, dreamer, writer and the original discoverer of the eucalyptus ecoprint…dyeing for a living in the deep south.
Her creative practice conflates the visual and written poetics of place and memory. Using ecologically sustainable contact print processes from plants and found objects together with walking, drawing, assemblage, mending, stitch and text as a means of mapping country, she recodes and records responses to landscape. With cloth, paper, stone, windfall biological material, water, minerals, bones – the discarded artefacts and hard detritus of human inhabitation – and the local weed burden, Flint creates work described  by Associate Professor Chris Orchard (during his opening address at 'muddy waters', Murray Bridge Regional Gallery, South Australia, March 2013) as using " the earth as the printing plate and time as the press."
She was a featured speaker at SDA 2011 Confluence conference in Minneapolis, where she had a concurrent featured exhibition at Nash Gallery.
See her article in Spring 2014 Surface Design Journal entitled Marking the Way Home:
Roz Hawker, Isobel McGarry, Judy Keylock, Brece Honeycutt.
Visit her website at www.indiaflint.com
Visit her blogs at prophet-of-bloom.blogspot.com.au and mutabilia.wordpress.com
Find her on Facebook at www.facebook.com/pages/India-Flint
Follow her on Instagram via #prophetofbloom
View her books on Blurb at au.blurb.com/user/store/indianaflint