in*ter*face Exposed: Behind the Scenes at SDA Conference 2013
January 8, 2013
AN INVITATION FROM JANE DUNNEWOLD, Conference Host

As SDA President and your host, I invite you to San Antonio in June!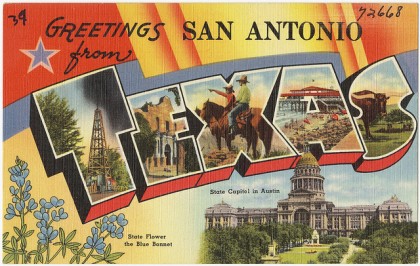 SDA members have let us know they'd like more insider info on how our multi- faceted conference program gets created. Please read on for this unprecedented view behind the curtain to see how the many faces of in•ter•face come together.
As I wrote in the conference brochure (if case you haven't yet read it): visiting this city will be unlike anything you have experienced before. Frankly, there's a problem associated with any conference in San Antonio – and it's not the June heat.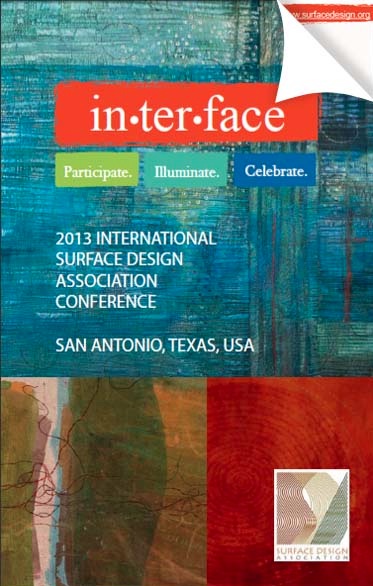 The problem is the city. San Antonio is so vibrant, so charming, so scenic – with 3 world class museums, the famous River Walk – plus a string of Spanish missions (including the Alamo) – that it will be hard to keep you in the hotel.
Our planning team knows this! They have worked diligently to build a conference that knocks your socks so completely off that in the hotel is where you'll want to be. Some of the presenters should be familiar; others may not be on your radar yet. They will be after June 10th.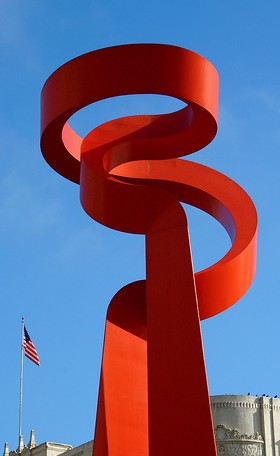 This conference is the 17th biennial event in SDA's 37-year history. Hosted in locales from New York City to Seattle to Kansas City, conferences have, from their inception, been opportunities for members to experience the best and brightest among us through lectures, demos, exhibitions and workshops.
Our conferences are a membership meeting – open to any and all members. Many of those members have already stepped up to help orchestrate a jam-packed week that literally takes 2 years to manifest. SDA's dedicated staff is ably assisted by volunteers like Katherine Tilton and Caryl Gaubatz – the duo currently attracting vendors to the conference. And Robin Early, who has graciously offered her spectacular art-filled home for a pre-fashion-show cocktail party and fundraiser. Others are currently organizing an enhanced SDA Conference Bookstore or, like volunteer Mary Ann Johnson, ironing out the hospitality angle. Without the effort and generosity of countless volunteers, there would be no conference. If you'd like to make great connections while making a difference as a volunteer, click here.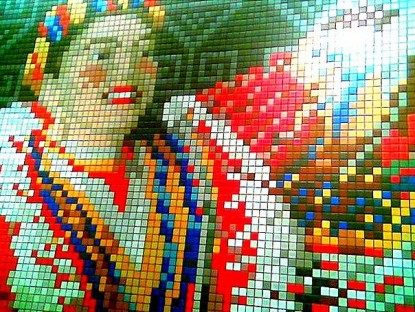 Want to become a member now so you can join us in June? Find out how here.
Then take it easy in May – because you'll want to take it in nonstop once you get to Texas!
(Editor's Note: Names of SDA members who have completed SDA website profiles are linked to them. If your name is included in this story but you have not yet completed your website profile, please support SDA's mission to increase the visibility of your work by completing it now).

CHOOSING PRESENTERS: by TERESA PASCHKE, Coordinator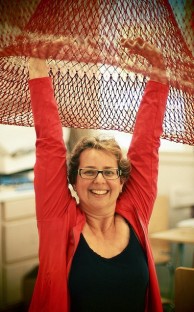 At 2011 Confluence conference in Minneapolis, Dot Moye, our former conference manager, invited me to be Presentation & Demonstration Coordinator for 2013. I immediately went to work recruiting members, a mix of board, staff and members-at-large, to serve. Leesa Hubbell, Marci Rae McDade, Jo Stealey, and Susan Taber-Avila agreed to join Dot, Lisa Mittler (our former conference coordinator) and me, Teresa Paschke, to select presenters and demonstrators for in•ter•face in San Antonio. Our committee was charged with inviting keynote and featured speakers as well as selecting concurrent speakers from a pool of applicants who submitted proposals through the online CaFE system.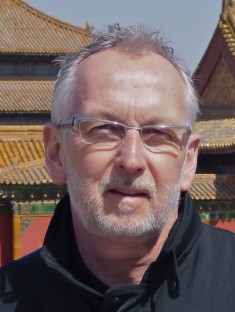 Our first task was to compile a list of artists, educators and industry thought leaders who we felt would make dynamic and inspiring presentations to our members. Numerous conference calls were scheduled to determine who we'd invite as Keynote and Featured speakers. Challenges included identifying speakers known to be engaging presenters of innovative ideas and work whom SDA could also afford. We also kept the conference theme in mind. Some first choices had speaker's fees that were beyond the means of our non-profit; others weren't available.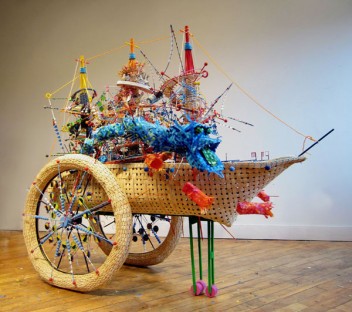 Our concurrent session presenters – those who applied through CaFE – were ranked, discussed and chosen from the tabulated results. Additional conference calls were made until we had selected and confirmed a wide range of outstanding speakers on compelling topics that includes student voices. All things considered, we are thrilled with our star-studded lineup. We're sure you'll find it far from ordinary.
Get an overview of in•ter•face presenters here
Read full bios & event descriptions via downloadable conference brochure here
CHOOSING SDA-SPONSORED EXHIBITIONS: BY DONNA SIMON, Coordinator
(Editor's Note: Donna Simon is an arts educator, painter and long-time resident of San Antonio with extensive knowledge of its arts scene – both artists and galleries. Her company, SeeingArtSanAntonio.com, offers tours that allow participants to meet and learn directly from the artists they visit.)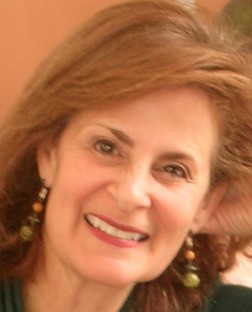 One year prior to the conference, while SDA members were getting their images ready to submit for consideration as an SDA sponsored show, I was visiting with gallery owners in San Antonio to find out if they would be interested in hosting a show. (SDA sponsorship means SDA makes all arrangements with galleries, then advertises the shows in conference brochure, gallery guide and digital publications.)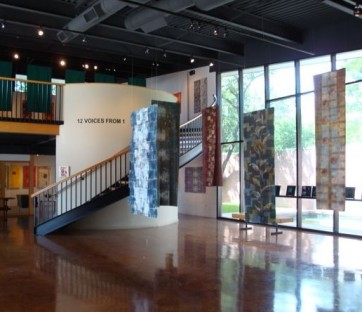 After several months of negotiations, we were fortunate to have 6 local galleries signed up to host SDA exhibitions in June 2013. Most of these galleries are in close proximity to the Crowne Plaza Riverwalk Hotel where the conference will take place. These gallery owners have welcomed the opportunity to feature outstanding work in mixed media fiber while also being very flexible with their exhibition schedules. Say Si Gallery will host SDA Members' Show; UTSA Downtown Gallery will exhibit work by SDA Student Members.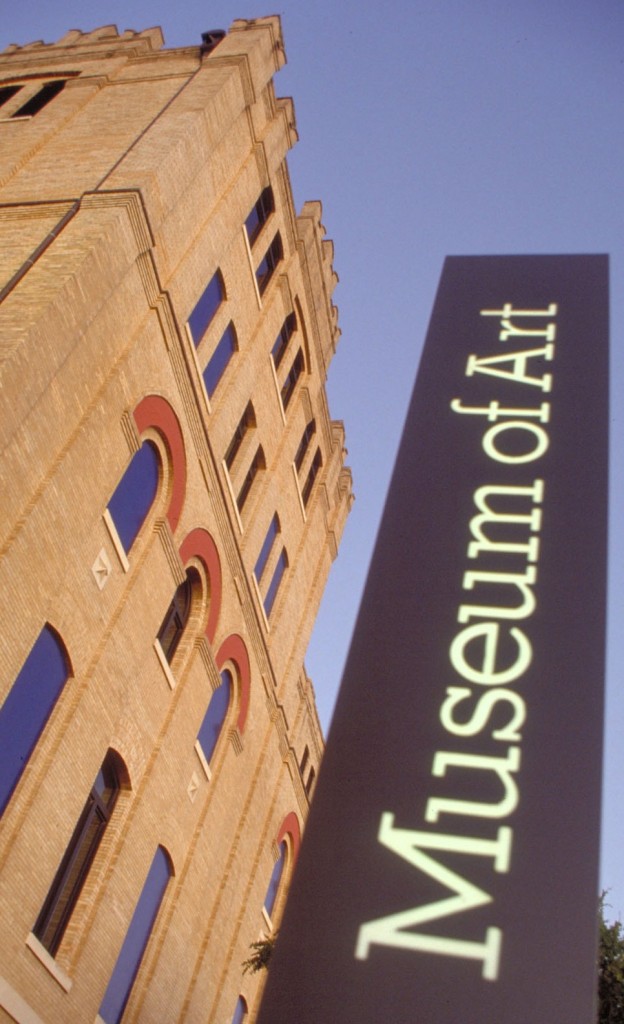 This selection committee was also a mix of SDA members including staff & board. Allison Brown-Cestero, Bean Gilsdorf, Lisa Mittler, Dot Moye, Erica Spitzer Rasmussen and Saaraliisa Ylitalo all have an informed perspective on the textile arts scene and also come from different areas of the country. Special thanks are due to them for their excellent selections. Criteria for choosing exhibitors included aesthetic considerations, variety of technique(s) plus innovation and experimentation. Selected artists have not shown previously at an SDA conference. The work also needed to be practical to transport and install.
Get an overview of in•ter•face exhibitions + Gallery Day here
Access full bios in conference brochure pdf here
Find submission guidelines for SDA Members' Exhibitions here
CREATING A FASHION SHOW: BY MELINDA ADAMS, Coordinator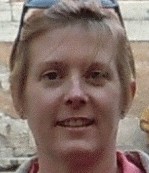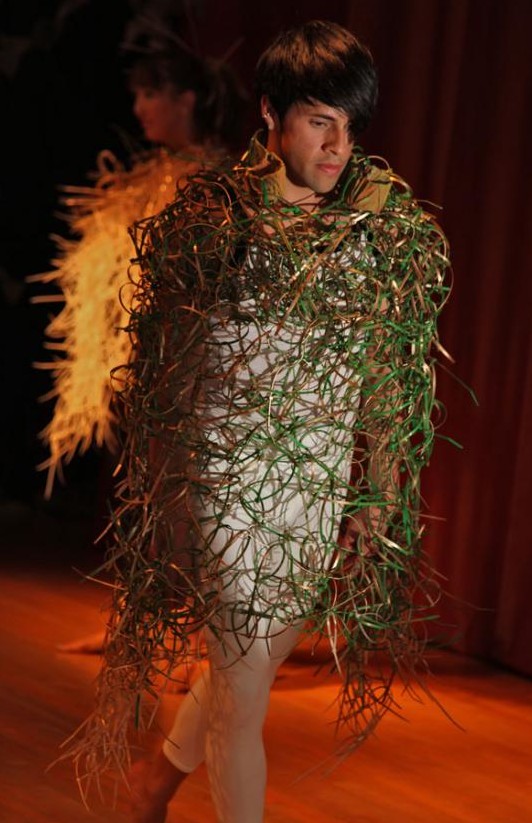 From the sublime to the hilariously droll, SDA's biennial fashion show always entertains. Stunning hand printed fabrics, unexpected textile manipulations and opulent surface embellishments – on both classic and surprising silhouettes – adorn the runway in motion. This year's show, Fabricate, will unfurl in the Sky Room atop the University of the Incarnate Word campus. This student-produced event will be conceived and executed by UIW Fashion Management majors as part of a summer course on fashion show production which I, Melinda Adams, oversee. We stage annual (and wildly popular)  fashion shows at the university which are open to the public; these sell out within 24 hours.
SDA Fabricate's Special Guest Artist Judy Bales creates sculpture for the body by transforming society's detritus and discards into floating ephemeral fantasies.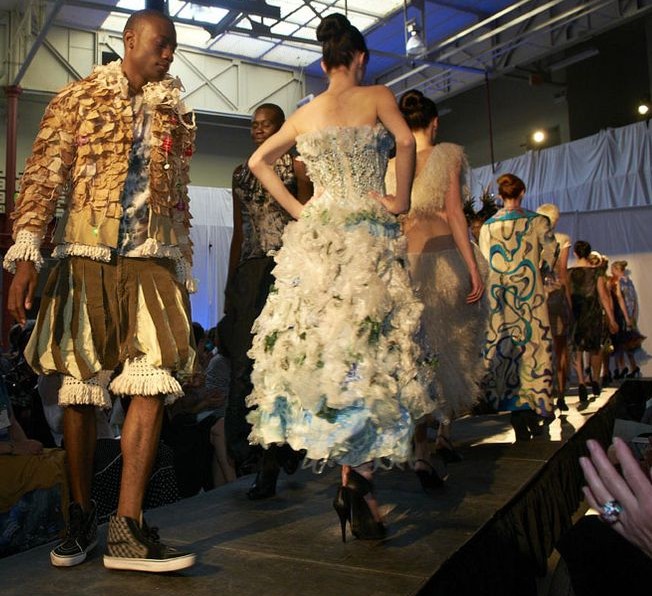 4 jurors (Judy Bales, Carolyn Benesh, Leesa Hubbell & I) will curate this design showcase via CaFE submissions process after the March 1, 2013 deadline. Carolyn Benesh, Co-editor of Ornament Magazine – the internationally renowned resource on personal adornment – has also agreed to be among the show judges. Benesh has spent the past 30 years exploring and documenting how what we wear can be a beautiful and meaningful expression of creative energy.
Show judges will decide to whom 4 show awards are given; 3 of them are cash prizes. New this year: a selection of runway designs will be available for purchase after the show!
For complete submissions information on in•ter•face: Fabricate, SDA 2013 Members' Fashion Show, click here
CHOOSING WORKSHOPS: BY AMIE ADELMAN, Coordinator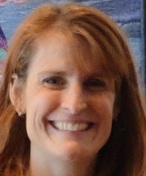 in•ter•face pre- and post- conference workshops were chosen by a committee consisting of Candace Edgerley, Sue Copeland Jones, Lea McComas, me (Amie Adelman) and, initially, Liz Axford. The committee chose 10 workshop proposals and invited 5 artists to teach master classes ranging from 1-5 days.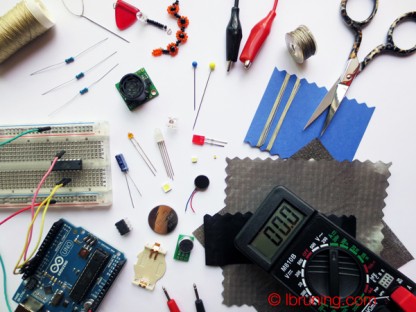 Unique to the 2013 conference are workshops that explore new technologies such as Lynne Bruning's eTextiles and Jenny Leary's magnetic surface magic. Since the constant evolution of one's professional practices is so crucial to artistic success – and so challenging – workshops taught by Michael James on critique, by Bean Gilsdorf on critical writing and by Janice Arnold on professional development were emphasized.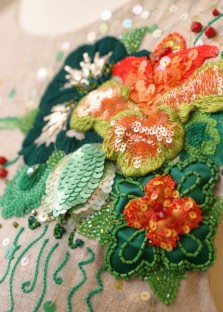 To take advantage of Southwest School of Art's fully-equipped metals studio, Marlene True was invited to lure participants across the fiber field and into her embellished metal techniques. A trio of 2-dimensional workshops, taught by Kerr Grabowski (fashion), Kathyanne White (digital surfaces) and Kim Eichler-Messmer (color & dyes) were complemented by a trio of 3-dimensional workshops taught by Mo Kelman (sculpture), Jackie Abrams (basketry) and Naomi Adams (book arts). 2 embellishment workshops were chosen, taught by Susan Brandeis (stitching) and by San Antonio's own Lesage-trained maestros of opulence The Alexanders – Lalon and Theresa. Otto von Busch's cutting edge craft activism adds provocative spice to this feast of choices. Any one of these workshops will be your ticket to a new world of tools for expressing your ideas.
Get an overview of conference workshops (including links to websites) here
Access complete workshop descriptions & instructor bios in conference brochure here
Find out about the 1-day Fiber Study Tour to examine Art Cloth & Fiesta Gowns here
EXPECT AN OVER-THE-TOP EXPERIENCE! By DIANE SANDLIN, SDA E.D.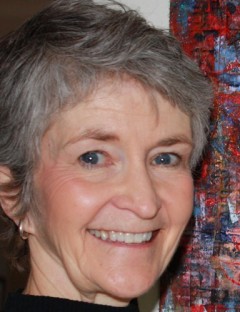 In case all of the above isn't enough to entice you – there's even more.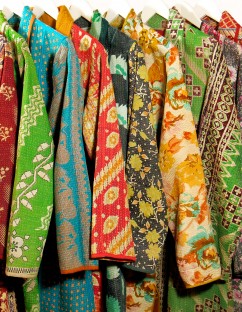 The SDA Members Trunk Show – open to the public – will give you the opportunity to show & sell your work to an informed and appreciative audience. The Vendor Fair offers you hands-on access to everything from textile-making tools and supplies to fashion accessories that will rock your wardrobe. (Remember those elf-toed felt slippers from Kyrgyzstan at the last conference? – Ed.) The SDA Bookstore will be expanded and enhanced to offer your books and videos plus SDA-branded resources for sale to other SDA members and the public.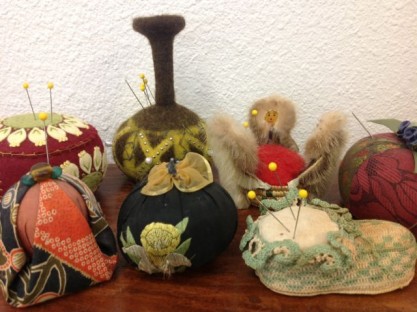 In addition to our popular Silent Auction, several first-time-ever events will put more FUN into FUNDRAISING. Why not make an entrance at the pre-fashion-show cocktail party hosted by SDA President Jane Dunnewold at Robin Early's lovely art-filled home? For a $100 donation, you can mix & mingle with movers & shakers in a relaxing atmosphere – and help build a better SDA at the same time.
What's a PLETHORA OF PINCUSHIONS? It's your chance to donate new, vintage, hip, funky, elegant, you-name-it pin cushions that you've created or purchased over the years. These will be for sale in SDA Bookstore – with the proceeds going to support SDA member benefits.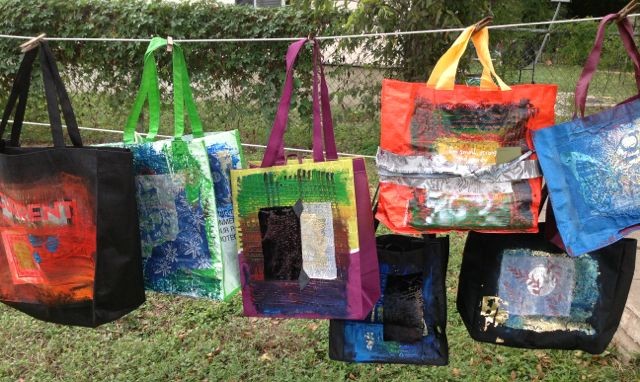 With your help, we're also reinventing the conference carry-all with SNAG-A-BAG SWAP. Grab one of those bags from your conference tote collection and upcycle it! Yep, we're asking you to re-purpose one you already have by painting, dyeing, printing, scribbling, tufting, embroidering and generally embellishing the bag into a new, one-of-a-kind collector's item. Bring it to the conference to swap it for a different one, then locate the new owner of your bag – and start a new friendship.
CELEBRATING SDA VOLUNTEERS by JANE DUNNEWOLD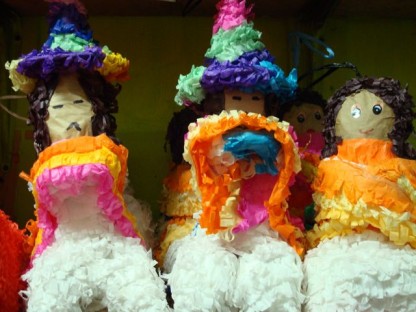 To bring this in•ter•face exposé full circle, during this conference we will recognize each and every volunteer effort at a big THANK YOU party hosted by SDA Board at Art Cloth Studio – because we cherish the generosity and dedication of our volunteers as they help to create a seamless event experience for everyone.
Although these gargantuan efforts happen behind the scenes, we want to shine a well-deserved spotlight on all whose efforts make it happen.
REGISTRATION STARTS 1.13.13. SEE YOU IN TEXAS!