NYC's Best Annual Fashion Conference
January 15, 2016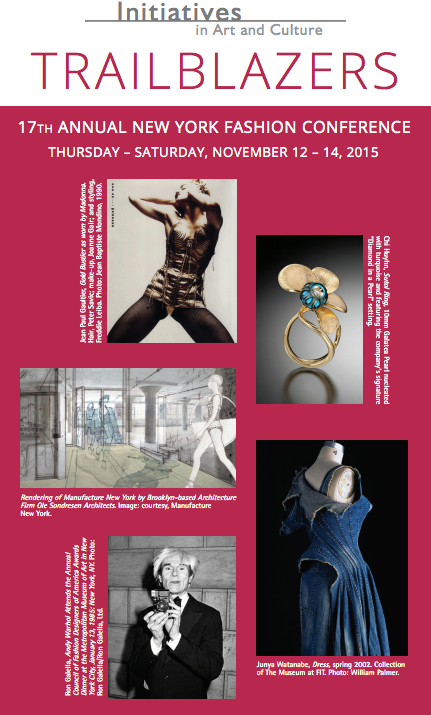 Anyone interested in the history and future of fashion and contemporary design culture should have the annual Initiatives in Art & Culture fashion conference on their radar.
If you live in New York City – or are planning a visit this year – consider a trip that coincides with one of this city's most stimulating fashion culture events, usually in mid-November.
For the past 17 years, Lisa Koenigsberg (daughter of artist / SDA member Nancy Koenigsberg), has used her remarkable talents and resources to put together unparalleled programming that offers a highly-informed take on the latest issues in fashion and related fields.
Drawing on expertise as Director of Programs in the Arts at New York University's School of Continuing Education and Professional Studies, along with positions at Museum of the City of New York and American Museum Museum of Natural History, she exercises her considerable networking and content strategy skills to "take an interdisciplinary approach, considering issues related to fabrication, connoisseurship, cultural patrimony, cultural preservation and the future of culture."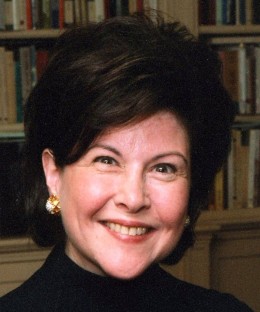 The most recent IAC fashion symposium, Trailblazers, took place November 12-14, 2015 in the elegant auditorium of CUNY Graduate Center at 34th & 5th Avenue (the former home of B. Altman department store). This IAC event always includes in-depth examination of some aspect of jewelry design (such as platinum or pearls) to complement its apparel focus, but this year's all-star line up also included a crowd-pleasing introduction to the myth-busting mission of ad man Peter Hubbell.
His revelatory research on "The Age of Aging" makes a compelling case that the fashion industry (and just about every other industry as well) is so obsessed with marketing to the 18-49 demographic that it has almost totally overlooked the fact that the big money is in the pockets of people over 50. His new book, Getting Better With Age: Improving Marketing in The Age of Aging, is show below, far right. It's a must-read for anyone involved in advertising, audience-building or social trends.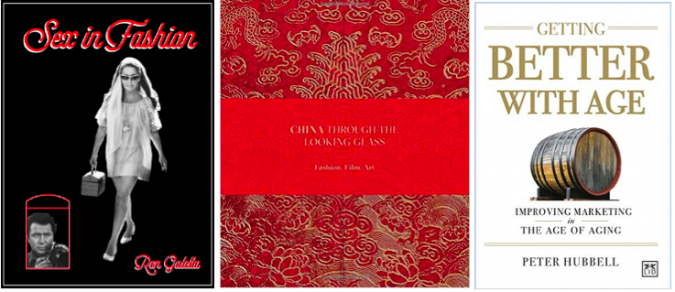 Each symposium starts with a Thursday night reception gala at a noteworthy venue – usually a gallery or high-profile retailer related to the programming content. This year's event was at Staley-Wise Gallery, where legendary fashion paparazzo Ron Gallella introduced his new book, Sex in Fashion (book shown above, left). There's always a well-stocked book table in the foyer of the auditorium, as well as ample opportunity to have a book signed by the author.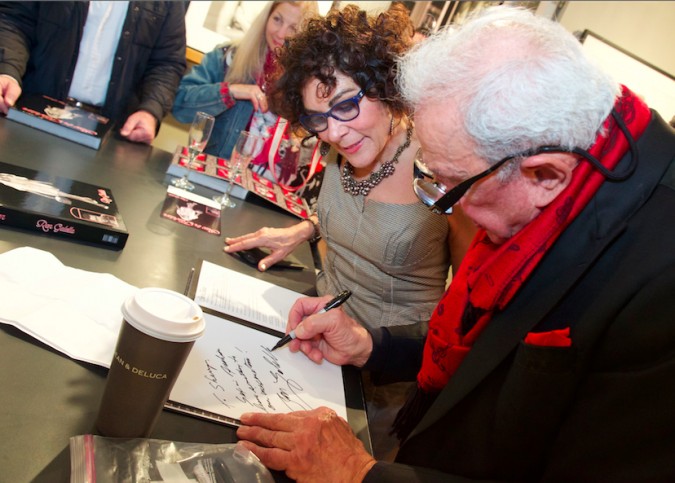 Wall Street Journal fashion reporter and author Teri Agins is a regular at this conference, as is Head Conservator of The Costume Institute at the MET Sarah Scaturro. Agins' must-read books document big-picture changes in the evolution of the fashion system, while Scaturro shares her perspective on where e-texiles are headed via pioneers like Despina Papadopoulos.
Curators are invited to take the audience behind the scenes of major exhibitions, as did Dilys Blum of Philadelphia Museum of Art for Roberto Capucci: Art Into Fashion show / book (2011). And who would want to miss the opportunity to see the MET Costume Institute's new curator- in-chief, Andrew Bolton, lift the curtain on the recent China: Behind The Looking Glass exhibition that broke even his Alexander McQueen's Savage Beauty attendance records? (Cover of catalog from show shown previously, center).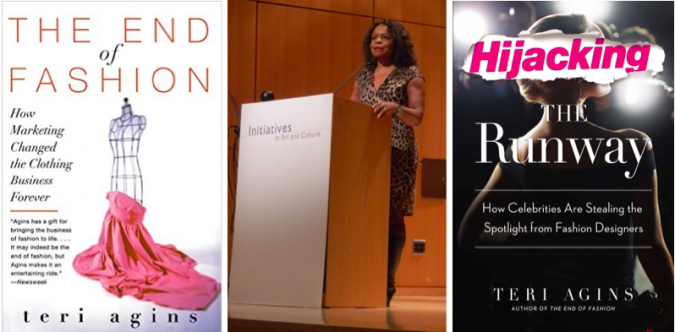 Highlights from other recent programs included director Matt Tyrnauer discussing the making of the documentary film Valentino: The Last Emperor and Lisa Imodo Vreeland discussing the making the documentary The Eye Has To Travel about her very fashion-famous mother, Diane Vreeland. Both presented at 2011 Red: Allure, Style, and Significance color-themed conference, as did iconic designers Norma Kamali and Zandra Rhodes.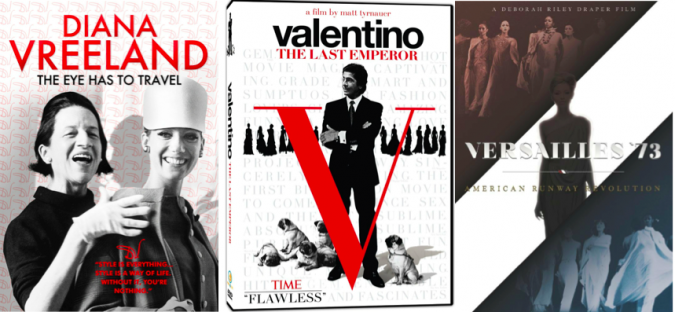 You'll get opportunities to absorb their ideas, ask questions  and network with designers, curators, authors, academics alongside thought leaders in retail, advertising, fashion incubation and the avant guard of fashion tech and global fashion development. (Malaysian designer Yeohlee Teng dicusses her work with attendees, below.)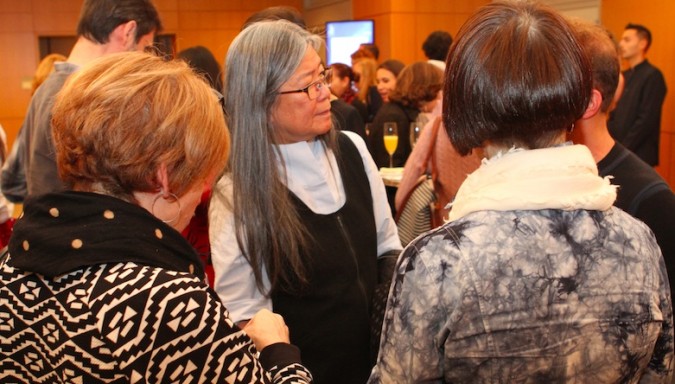 The program consistently delivers insider information – from very primary sources – that participants can use to enrich their own work, be it design, trend research, journalism, museum issues, technology, marketing or an enduring interest in understanding the zeitgeist of visual culture. Programming offers up-to-the-minute perspectives on, for instance, the current issues in the evolution of denim or how fashion publishing is making its online presence "shoppable".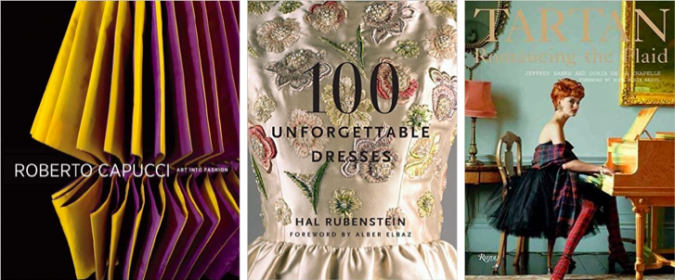 Over the years, Koenigsberg has enticed appearances out of retail pacesetter Geraldine Stutz, who transformed the shopping experience at the former Henri Bendel's, Cathy Horyn, former fashion critic for the New York Times and taste-maker Polly Mellen along with a who's-who of designers including the late Geoffrey Beene and Koos van den Akker. The annual all-star lineup from early years included: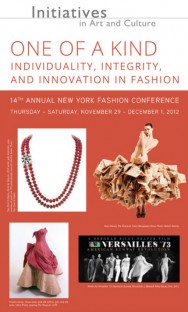 1998: Arnold Scaasi, Zoran, Grace Mirabella, C. Z. Guest, Lynn Wyatt, Hamish Bowles
1999: James Galanos, Terry Lundgren (Federated Department Stores), Donald Brooks, Vera Wang, Diane von Furstenberg
2000: Rosamond Bernier, photographers Melvin Sokolsky & Lillian Bassman, stylist Philip Bloch, Rosita & Tai Missoni, Anna Piaggi
2001: François Lesage (couture embroidery), Stephen Burrows, Harold Koda (MET), Ralph Rucci, Mary McFadden
2002: Ward Landrigan (fine jewelry), Zandra Rhodes, Andre Leon Talley (Vogue), Gianmaria Buccelati (fine jewelry), Olivier Theyskens, Laudomia Pucci
2003: Didier Grumbach (Fédération Française de la Couture), John Anthony, Joan Kaner (Neiman Marcus), Linda Fargo (Bergdorf Goodman), Pamela Fiori (Town & Country), Koos van den Akker
2004: Emanuel Ungaro, Kean Etro, Iris Apfel, Richard Lambertson & John Truex (accessories), Zac Posen, Valerie Steele (FIT)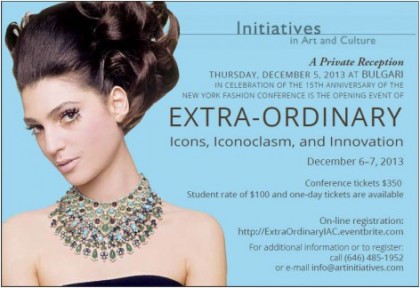 Recent conference themes include:
2014 Visionary: Inspiration, Incubation and Realization
2013 Extra-Ordinary: Icons, Iconoclasm and Innovation
2012 One of a Kind: Individuality, Integrity and Innovation in Fashion
2011 Red: Allure, Style, and Significance
2010 Vintage: Value, Values and Enduring Design
2009 Heirloom: Style, Materials and Sustainability
Despite slight variations on the conference title each year, the program always delivers and never disappoints. A case in point is the 2014 Visionaries conference, when the final presentation about a new book about the life and legacy of Halston by his niece erupted into an onstage nostalgia-fest and celebration of the hedonistic 1970s-80s – complete with Halston model/muse Karen Bjornson.

If you consider yourself – or aspire to be – among the fashion cognoscenti, this yearly fashion intensive is not to be missed!
2-for-1 tickets and student rates are generously made available.
For more information, visit artinitiatives.com.