SDA Open Calls!
April 24, 2019
In our continued effort to support members and showcase the amazing work being done, Surface Design Association has three calls currently open for members to submit work. From our annual International Exhibition in Print, to exhibitions in conjunction with our upcoming conference, Beyond the Surface, all types of fiber-related work are accepted so just read to descriptions to learn more!
---
Soft Borders: SDA International Exhibition in Print
Fall 2019 edition of Surface Design Journal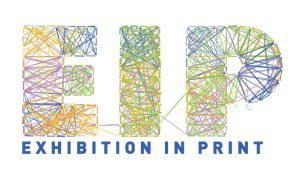 SDA's International Exhibition In Print showcases the breadth and depth of contemporary artists and designers working with or inspired by fiber art and/or textile-based materials, methods, and techniques. The work of selected artists is featured in the Fall 2019 issue of the Surface Design Journal, read by international artists, gallery owners, curators, scholars, and enthusiasts.
Borders are often thought of as unyielding divides between ideas, cultures, beliefs, actions, and interests. They can also be the elastic edge between disciplines (ex. art and science), methods of making (ex. 3D printing and handmade), or physical characteristics (ex. frayed or neat edges). These are the dynamic areas where opposites meet and innovation is born. Borders can carry political weight, for example the "soft" borders between European Union countries, the historic iron curtain, or the United States/Mexico border. What are your visualizations and material reflections of borders?
Artists are encouraged to submit work of any size or format that demonstrates the use of fibers or textile-based media, including nontraditional materials and techniques. Surface Design Journal welcomes work that embraces traditional 2D and 3D forms, while also seeking work that challenges and expands the contemporary definitions of textile/fiber-based art and design such as: digital (design/animation), time-based (video/performance), conceptual, installation, land, book, sculptural, basketry, textile, wearables, fashion, interior design, product design, and craft-as-social-practice.
Guest Editor and Co-Juror
Artist and writer Monika Auch will join Elizabeth Kozlowski, Surface Design Journal Editor, as a guest editor and co-juror. Monika Auch exchanged her career as a medical doctor in women's health for a focus in the Arts. Her dual practice in making and research is based upon the intellect of the handmade and its effects on our well-being. The Weeflab project promotes weaving as a combination of skills, networking, and research. Auch developed and manages the international research project stitch_your_brain, an investigation into the hand-brain-axis and neurocognitive aspects of creativity. Monika received her B.A. in textiles from the Gerrit Rietveld Academy, Amsterdam and serves as editor of the Dutch Magazine kM, with a focus on artist's materials and techniques, and contributing writer for TxP and Surface Design Journal.
DEADLINE: May 31, 2019 through CaFE
---
Beyond the Surface: International Juried Members Exhibition
September 20–October 23, 2019
St. Louis Artists' Guild | Clayton, Missouri, US

Artists continually push the evolution of textiles from their long history of utilitarian use through the use of color, design, processes, and meanings. Works chosen will demonstrate unique, well-developed artistic vision, and innovation. Whether commentary on social issues, meditations on the natural world, humor, storytelling, abstraction, influenced by science, or other areas of focus, this exhibition will include the best of contemporary work by SDA members.
Jurors
Jo Stealey is an artist, curator, juror, lecturer, and Professor of Art at the University of Missouri whose work includes sculptural objects, artist books, and installations. Her work has been shown in over 300 national and international exhibitions and is in many private and public collections, including the National Portrait Gallery and Smithsonian American Art Museum. Jo has been a contributing author for the International Surface Design Journal, Fiberarts Magazine, and the National Basketry Organization's Quarterly Review Magazine. She curated the traveling exhibition and scholarly catalog, Rooted, Revived Reinvented: Basketry in America.
Jim Arendt's work explores the shifting paradigms of labor and place through materials that resonate with work and the people engaged in it. Influenced by the radical reshaping of the rural and industrial landscapes in which he was raised, he investigates how individual lives are affected by transitions in economic structures. Jim is an Assistant Professor and Gallery Director at Coastal Carolina University. His work has been exhibited internationally in numerous group and solo shows and has participated in residency programs including The Fields Project, Illinois; Tactility Forum, Arrowmont School of Arts and Crafts; and From Waste to Art VI, Baku, Azerbaijan.
DEADLINE: June 7, 2019 through CaFE
---
Small Works: Non-Juried Member Show
October 1–December 15, 2019
Contemporary Art Projects at Webster University | St. Louis, Missouri

SDA Members are invited to submit for the SDA 2019 Small Works Exhibition. This is an open, non-juried call for exhibition with the goal of showcasing innovative textile works by SDA members that fit within the 10" x 10" format. The exhibition will be held in conjunction with the SDA biennial conference, Beyond the Surface, October 3–6, 2019 and includes awards. View the online version of the 2017 Small Works: SDA at 40.
Entry Procedures and Fees
Small Works Exhibit is open to all SDA members. One entry may be submitted per member. Entries must be original work completed after July 2017. All textile/fiber-based work that fits within the 10" x 10" format that is mounted on a stretched canvas or similar surface will be considered. All submitted works meeting the guidelines will be accepted. Entries that do not meet the stated requirements will not be considered. Work executed under classroom/educational guidance or supervision is not eligible.
Awards will be announced at the conference and will be listed on the SDA website and digital publications.
Joy Stocksdale Best in Show: $300
Second Place: $200
Third Place: $100
DEADLINE: July 31, 2019 through CaFE
NOTE: Non-members will need to join before submitting an entry. Join SDA.
---
Coming Soon!
Online Exhibitions
The SDA Online Member Gallery features the work of SDA's member community. This quarterly rotating exhibition invites an SDA member to curate an exhibition around a theme or topic. Do you have an idea for an online exhibition? Have you been itching to flex your curatorial muscles? SDA offers quarterly opportunities for curating the Online Exhibition. Learn more about the process then apply using this form. Our next call for curators will be August 2019.
---
Questions? Email us at info@surfacedesign.org.
---
Reminders!
SDA's Blog is always seeking In the Studio Spotlights and Article Ideas
Tags:
calls
,
conference
,
EIP
,
Exhibitions
,
Fiber
,
fiberart
,
juror
,
Member Profiles
,
Members In Print
,
Mixed Media
,
Museum Issues
,
Networking
,
Resources
,
SDA Awards
,
SDA Community
,
SDA Journal
,
Self-Promotion
,
Shop Talk
,
Textile Design
,
textiles
,
Workshops