Textile Arts Center Offers NYC *Residency* Opportunities
May 23, 2012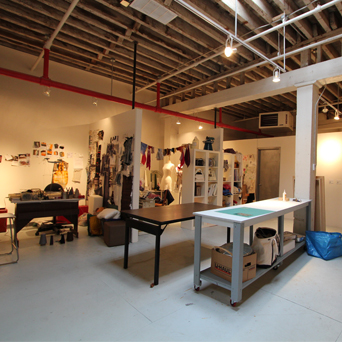 Now in its 2nd year, Textile Arts Center Artists-in-Residence program seeks new applicants for September-May 2012. Though not a "residency" in the traditional (or literal) sense of the word, since housing is not provided, the program is a wonderful opportunity for 6 artists and designers to engage in a creative community with access to both ongoing critical dialogue and to an ever- expanding network of contacts within the textile art and design fields in NYC.
Like many good things that have happened at TAC over the past 3 years, the Residency program took form out of a fateful chance meeting. We had the idea in mind as a way to serve artists and designers but we hadn't quite figured out the way to make it happen. Then one day Jordana Martin, founder of Oak Knit Studio, walked into the studio and simply said she wanted to create a space where artists could focus on textile arts right here – in the same building – and could we partner? The answer was an easy YES.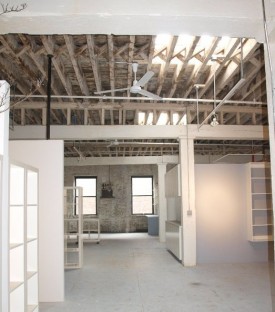 Over a fast-paced winter, the studio was built out. Then we selected our first group of residents. The program began as a 6-month studio rental program that provided access to textile classes and equipment at TAC – a very unique situation unmatched in NYC. We also began to engage in bi-monthly critique sessions. This first group marked the end of their time working alongside each other with a beautiful group show in the studio gallery.
This first iteration was only a little over a year ago. The program has now morphed into something we never could have imagined!
By committing to and launching this first idea, we were able to see what worked and what didn't.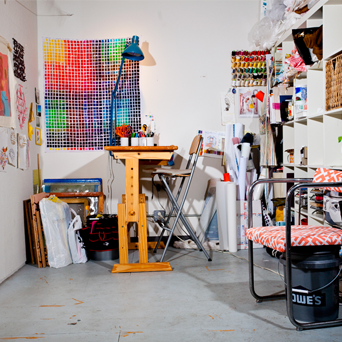 What were artists and designers in NYC looking for? Community.
If people were relocating, what did they expect?
Help navigating NYC art and design worlds.
How important is education in our own conception of a Residency? Very.
What kind of networking and community can be fostered? A large and ever-expanding group of supportive people in and out of the art and textile industries.
Currently in the 3rd cycle of residents, we now offer a fully-developed curriculum for the 6-person group accompanied by the weekly seminar-style meetings and workshops with visiting critics. Writing workshops help prepare residents for the group show, while business development meetings prep them for what comes next. Exploration of material and technique allows each participant to expand on their own process and see how their work flourishes with the influx of new knowledge.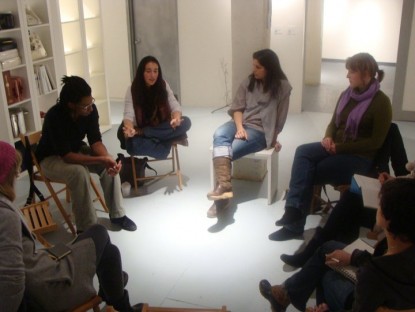 To us, the most important component is the continual challenge of critical dialogue. This weekly engagement with each other and with visiting critics puts each resident's creative process in constant flow – and under constant examination. Residents get feedback and support that enables them to make new internal connections and decisions – and to move forward with confidence. While the group show is the tangible manifestation of each individual's time at TAC, these weekly meetings are what shape the program, build the lasting community and induce the conversation we aim to create. Guest critics this cycle have included artist Sabrina Gschwandtner (conceptual knitting), Gina Gregorio (textile designer/senior lecturer at RISD), Sarah Scaturro (Textile Conservator, Cooper-Hewitt, National Design Museum and self-described "fashion geek"), Catherine Morris (Curator, Elizabeth A. Sackler Center for Feminist Art at Brooklyn Museum of Art),  Shiva King (textile designer) as well as SDA's own Journal editor Marci Rae McDade. Our current residents even had the extraordinary pleasure of being given a private tour of her latest exhibition at Sikkema Jenkins & Co by none other than Sheila Hicks – one of many benefits of being situated in NYC's art & design matrix.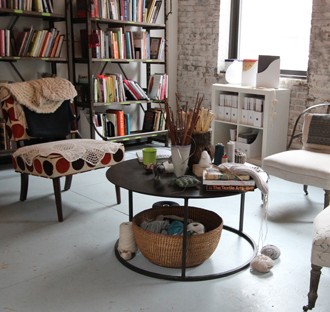 Ever since our trip last June (2011) to Minneapolis to attend SDA Confluence Conference, we've been incredibly inspired by what SDA is able to offer its members. Attending the conference at that time – and networking with board, staff and other members – gave us the encouragement we needed to return to NYC and continue to grow, adapt and mold our new residency program to meet our highest vision for it.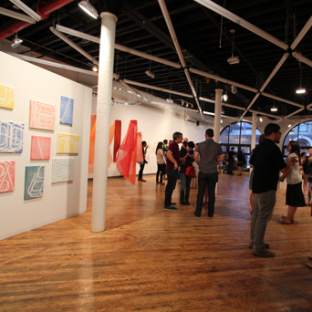 Applications for the next cycle starting September 2012 are available NOW. DEADLINE IS JUNE 15, 2012.
The program for this coming year will be 9 months long (6 months were just not enough!). PLUS, we now will be able to offer scholarships and work study programs.
Access the application (and complete information) at www.textileartscenter.com/artist_residency.
Please  contact us with any questions or to arrange a tour of our facilities in the Gowanus neighborhood of Brooklyn. We would be very excited to welcome SDA member/residents to the program and thereby support their creative evolution with our mission and resources.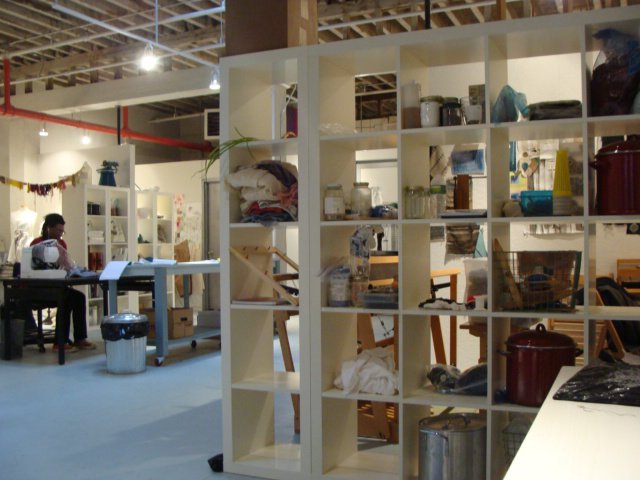 ______________________________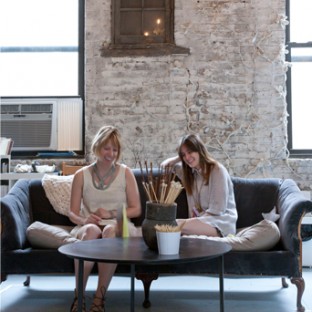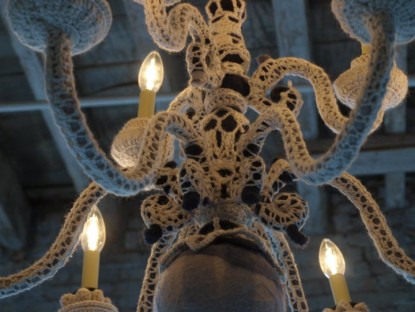 Owyn Ruck is co-founder and General Manager of Textile Arts Center. After graduating with a BS in Fine Art from Skidmore College, Ruck worked for a short stint in the interior design industry – then left to start TAC after meeting TAC owner Visnja Popovic. Ruck loves to weave, print, knit and explore any and all fiber arts, but mostly she loves offering others the opportunity to do so.