Textile Magnetism: An Extraordinary Workshop with Jennifer Leary
February 4, 2013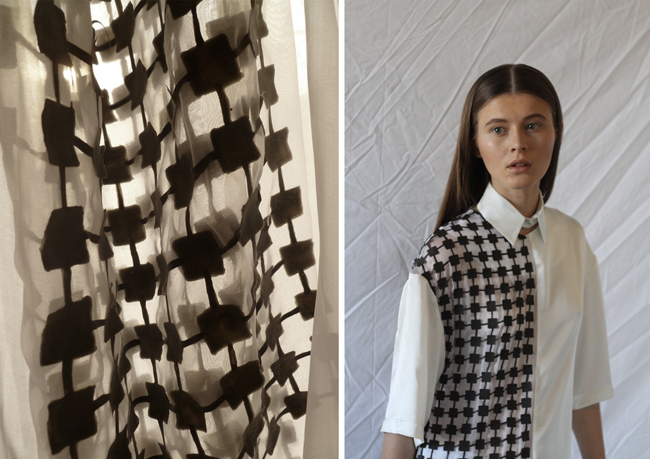 Magnetic Fields & Textiles: Making the Invisible Tangible with Jennifer Leary
SDA in•ter•face 2-day Pre-conference Workshop
June 4-5, 2013
San Antonio, Texas
(PLEASE NOTE: This workshop has been cancelled due to under-enrollment. However, Jennifer Leary will take part in a panel presentation on career development, Getting Your Work Out There, on Friday, June 7.)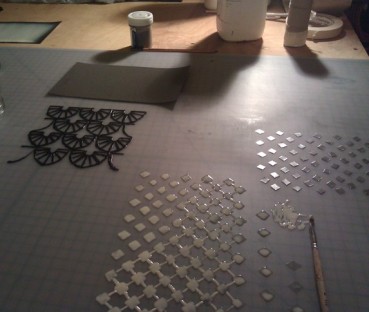 Since the start of my experimentation with magnetism in textiles, I've developed products out of these new materials. I've exhibited them in shows and collaborated with designers to explore their use. But my favorite aspect of this project continues to be teaching it.
The techniques we'll explore in my in•ter•face pre-conference workshop are new and very unusual. It's wonderful to share these uncanny effects that really take people by surprise. We do things like form patterns out of magnetic fields and magnetically stored information. At the same time, we retain aspects of traditional textile techniques – and this brings a familiarity to the process.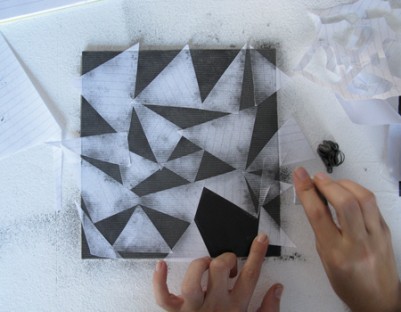 The workshop begins with an introduction to different shapes of magnetic fields. I have lots of props for this part! Magnetic fields are intangible, but we have many tools to translate them into visual form. It's fascinating to see how ordinary refrigerator magnets are shaped – energetically.
We discuss how to design with these fields. They are malleable so you can form them into any pattern you want – polka dots, flowers, pinstripes, houndstooth. Participants will get a chance to use these fields to "print". The process is analogous to stamping, but the use of magnetic fields is totally unique.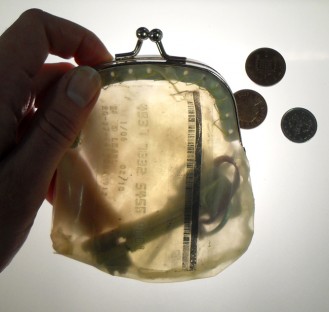 In addition, we explore those fields that are embedded in our surroundings and daily life. The most interesting patterns come from those little plastic cards we all have in our wallets. That dark brown stripe that we swipe carries information encrypted in a series of microscopic magnetic fields. This workshop will teach you how to "see" that pattern. We capture its interesting shape on the surface of hand-laid latex film. And there's no need to worry that this craft project will lead to credit card forgery! You may rest assured that it is impossible for these fascinating little textile prints to be used for anything except charging up your imagination.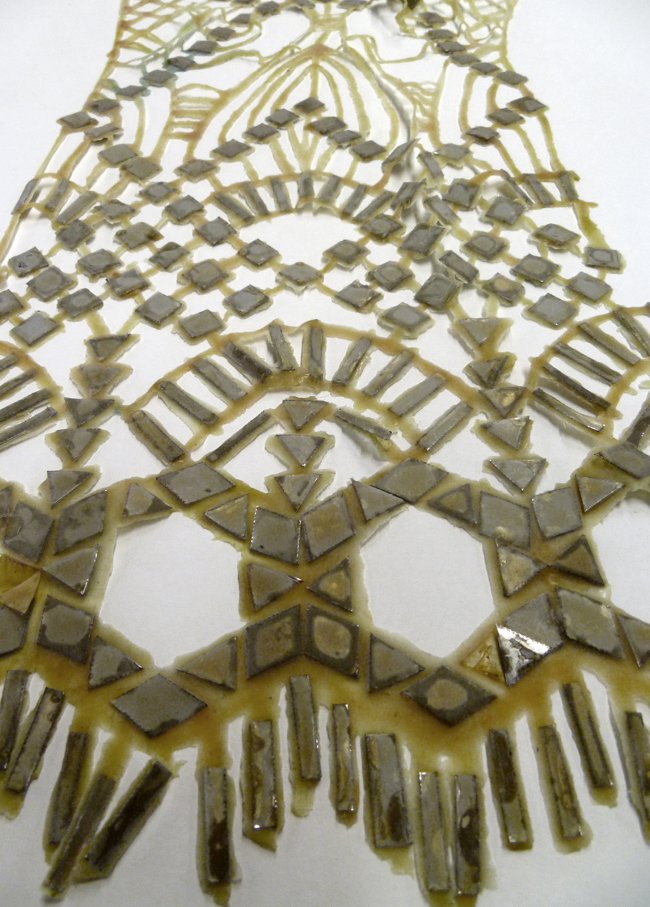 It never gets old showing people how to make with materials (immaterial materials, in the case of magnetic fields) that they thought were out-of-bounds. The SDA community has a reputation for embracing the experimental, so I know this group will learn quickly and run with the magnetic textile processes. Textile designers are an inventive crowd! I want people to get their hands a little dirty and get to know electromagnetism in a tangible way. It's a fascinating physical force and doesn't lose its sense of mystery – even for scientists who study it professionally.
The first time I led this workshop was almost 5 years ago at 100% Materials (London Design Festival) in an open public space. Most of the crowd consisted of product designers; 2 particularly excited toy makers from Hasbro stayed until the very end, full of questions. It was a very energizing experience. The table was set up in the middle of 2 busy corridors, yet many people set their bags down and joined in. In recent years, the participants have mostly been electronic media artists who are more experienced in magnetic interactivity, but are new to textiles. I've also taught modified versions of the workshop to kids.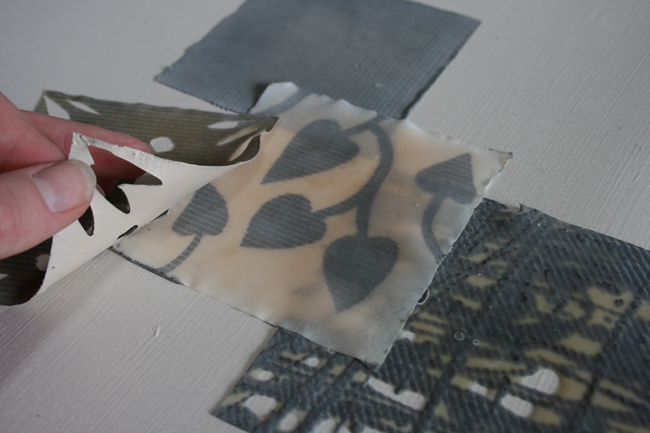 I invite you to take a leap into the unknown and join me for this extraordinary 2-day exploration of surfaces usually unseen!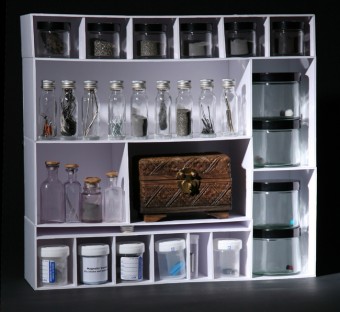 Want to take this workshop but have questions about my process?
Contact me at jdleary@gmail.com
Register for this workshop & in•ter•face conference – plus all other related events – here.
Since you must be an SDA member to register, you can join + register at the same time here.
(If you'd like to take the "workshop only" option, you can subtract the conference fee after.)
(Workshop availability subject to change after April 15, 2013.)

Questions about in•ter•face conference & registration?
Contact Gerrie Congdon, Conference Registrar at conferenceregistrar@surfacedesign.org
_______________________________________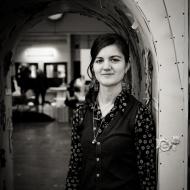 MY BIO: Growing up in San Francisco, the Fiber Arts movement was all around me – in public art and public education. At the end of my senior year of college finishing up a BFA at Cornell (NY), I rediscovered textiles through a fiber science class.
Back in the Bay Area, I learned weaving from Stacy Speyer, fiber sculpture from Gyongy Laky, and printing from Richard Elliott. An MA Textile Futures degree from Central Saint Martins / London provided the chance to explore the potential of smart materials. I began focusing on magnetic fields and textiles, an intersection that hadn't been thoroughly explored yet. Playing around with materials yielded some strange outcomes and I've spent the past 5 years experimenting with applications for them.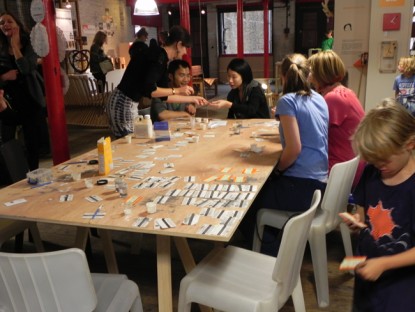 With the textile collective Puff&Flock, this so-called Ferrofabric traveled to Milan, Beijing, Ireland, London, and New York. My favorite aspect of this practice has always been providing viewers the chance to interact with magnetic materials and come into contact with unexpected properties. Our intellectual curiosity coupled with tactile probing can produce a thorough understanding of elusive, abstract concepts.
I'm currently working on a PhD at the North Carolina State University College of Textiles.