Green Textile Travel in Turkey
February 14, 2014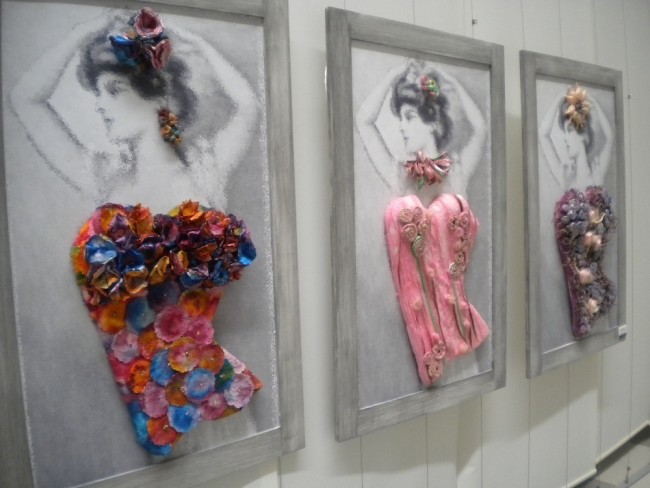 2 of my favorite things are textiles and travel, so when a friend called me up and invited me to go with her to the 1st International Antalya Fashion & Textile Design Biennial from October 8-10 in 2012, I quickly re-arranged my schedule to make it work. (Editor's note: the website for this event seems to have expired, so you can go to the event Facebook page here: www.facebook.com/motexbienal)
The biennial consisted of 7 exhibitions, workshops in  felting, block printing, draping and shibori, plus a symposium with 100+ speakers on topics ranging from historical textiles of Anatolia to contemporary concerns of sustainable fashion. Assuming an international event would provide translation, I was excited about the opportunity to hear talks on such a wide range of topics.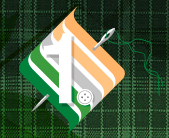 Akdeniz University, which has a growing fashion and textile program, hosted the event. I was interested to find out the similarities and/or differences between European and American programs of the same ilk – especially from a country with such an esteemed tradition in textiles. My eyes were opened to a very different viewpoint on fashion and a new and just-emerging interest in textile art – one with little connection to its own past history.
2 of the 7 exhibitions were open submission. The other 5 were invitation-only. The larger Textile Art Mixed Exhibition was thematically broad and widely varied in technique. Over 60 artists from 19 countries were represented, including 2 SDA Members: Seberah Malik and myself.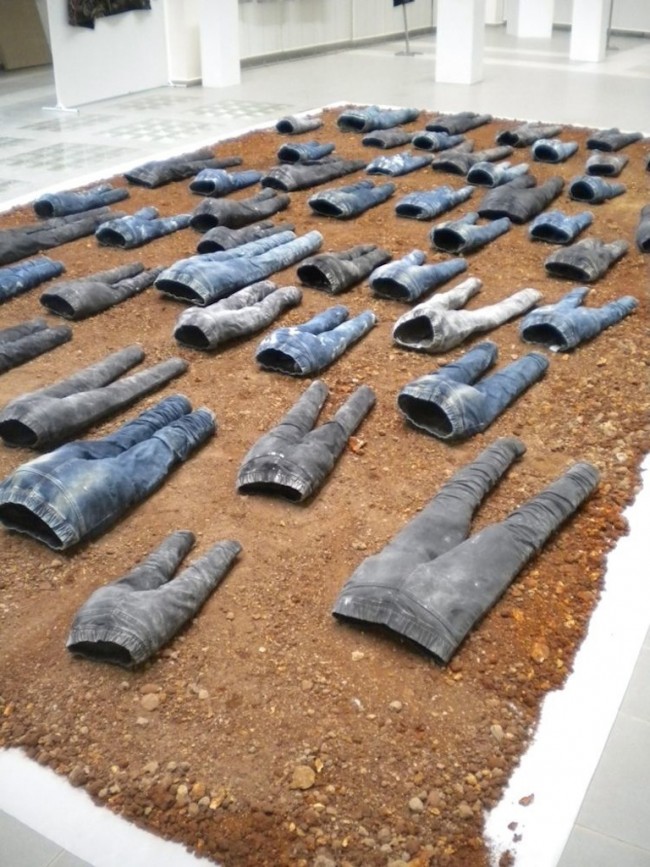 A solo award was given to a work by Kübra Gürlesen & Kemal Yildiz from Turkey entitled The Children Painting the Sky While We Are All in Sleep. This work, in the installation art genre, created a centerpiece for the exhibition.
Contemporary Art from Masters Exhibition, an invitational exhibition, was held in downtown Antalya. It included a few more fashionable items along with artwork in embroidery, felting, weaving and mixed media. Surface Design Association members Susan Taber Avila and Teresa Paschke were represented here, along with other speakers from the symposium.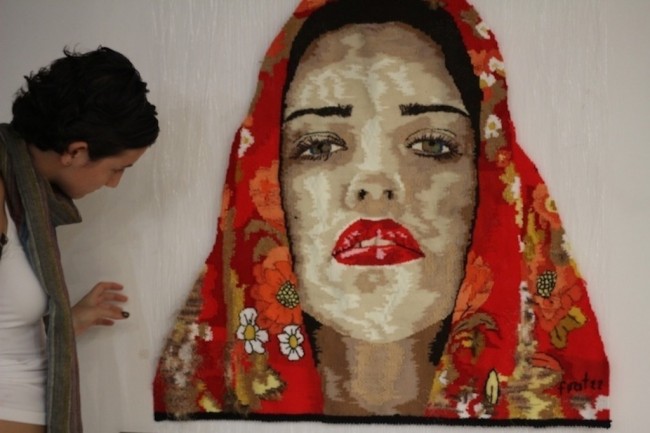 Firat Neziroglu exhibited his large, innovative tapestry works in the building next door. Neziroglu sets off the main body of his work by filling in only portions of the nylon filament warp. He then projects changing video images onto the work and lets the white wall behind the piece act as a screen. His work provided an added an innovative dimension to the exhibitions as a whole.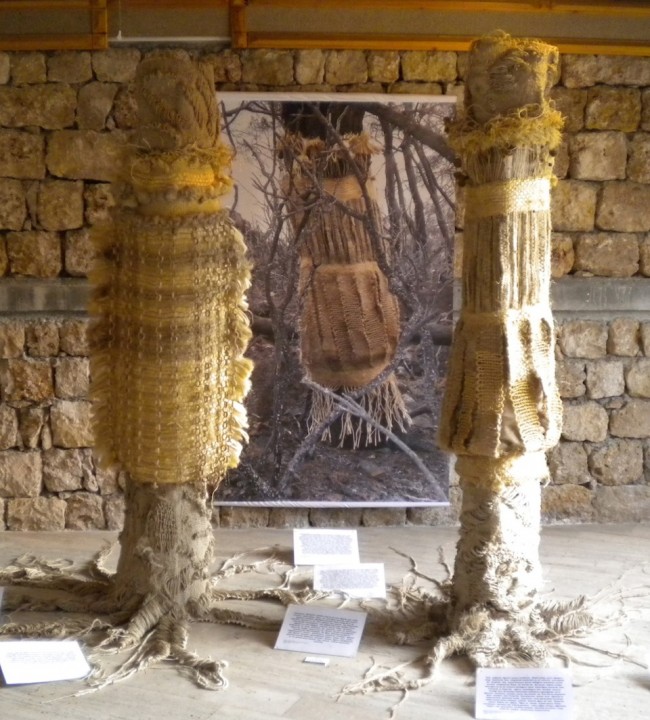 Green Textiles exhibition expressed the theme of the biennial by adhering to the "green textiles" concept. It included pieces that were in some way recycled, re-purposed or that commented on sustainability.
This was the most interesting exhibit, since it provoked thought while also adding humor. My favorite pieces here were those that created commentary through their outlook on our current world situation – whether it dealt with polluted air or the trend for techno-fashion.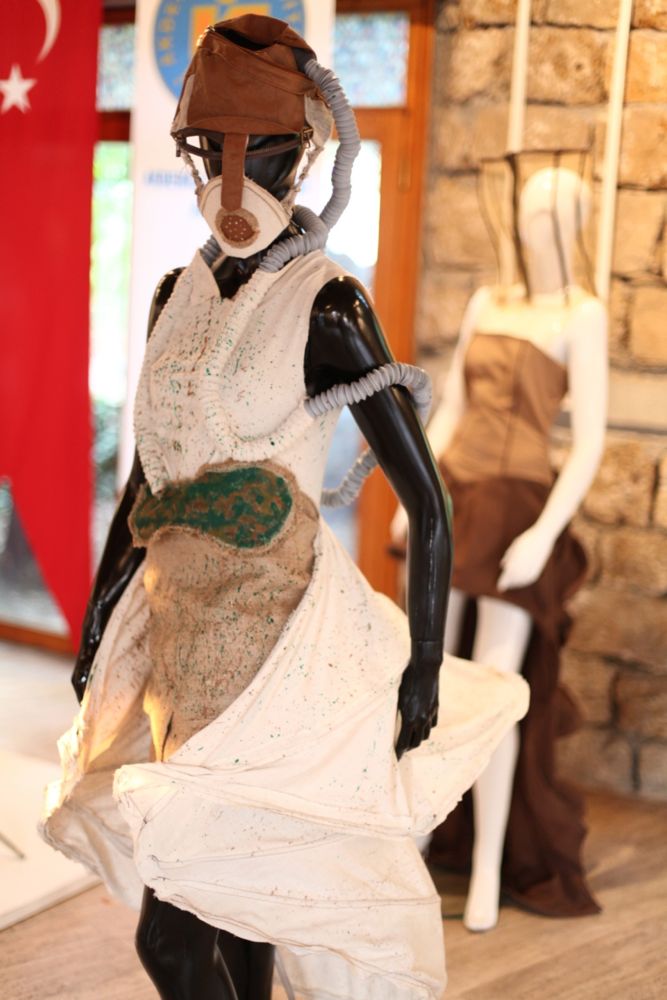 The well-known Turkish fashion designer, Vural Gökçayli was honored with a retrospective exhibition held at the Archaeological Museum of Antalya.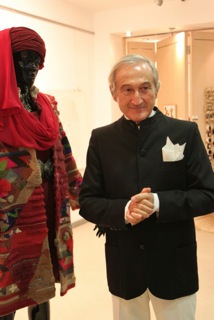 These pieces consisted mostly of his most recent haute couture designs, although 1 of his early pieces was included in the Contemporary Masters Exhibit. This multi-colored tapestry-woven jacket (created in the 1970s) clearly reflected his love for Anatolian textiles.
To my surprise, there was no cost to attend the symposium, but a minimal fee was charged to enter a piece into one of the 2 open exhibitions. This made it inviting to attend, but unfortunately, aside from the opening ceremonies, there was no translation offered for the symposium talks, most of which were in Turkish.
The organization vowed to correct this for their next Biennial in 2014.
I then turned my focus toward the exhibitions and the offerings of this beautiful city. I also tied this biennial to a stay in Istanbul and other parts of Turkey, which augmented the trip in a very worthwhile way.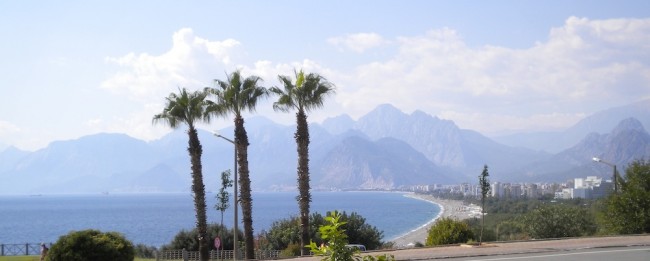 Additional photos from the exhibitions, workshops and symposium were formerly located on the event's (now expired) website at www.motexbienal2012.org/en/archive/index.html
The next related "biennial" appears to be in planning stages for 2016. In the meantime, textile innovation, textile design and fashion manufacturing conferences, such as International Izmir Textile & Apparel Symposium seem to occur yearly in Turkey.
____________________________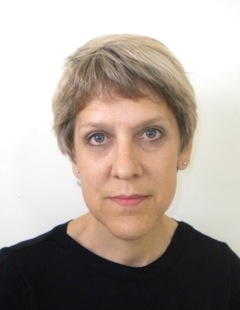 Connie Strayer has been designing costumes for over 25 years – both professionally and as an educator. She has designed for all genres, including dance, opera and drama. An accomplished textile artist, she has utilized her skills as a painter and dyer for companies such as the San Francisco Ballet, San Francisco Opera, San Diego Opera, Guthrie Theatre and Singapore Dance Company.
In addition to theatrical design, Strayer is a practicing make-up artist for theatre as well as film. She is currently a Senior Lecturer in the Department of Theatre & Performance Studies at Stanford University.