The Textile-Driven Life: Jessie Fair Designs for H&M…& for ShiboriLove
June 30, 2012

Multi-talented (and multi-employed!) SDA member Jessie Fair was among a few hand-selected international artists to be commissioned to design prints for H&M's 2012 Fashion Against Aids Collection (FAA). 3 of Fair's vibrant hand-dyed textile designs were featured in multiple pieces – including a kimono, corset dress, crop top and beach towel. This collection was shipped to 300 stores worldwide in April 2012. 25% of all sales will go directly to international youth HIV/AIDS awareness projects.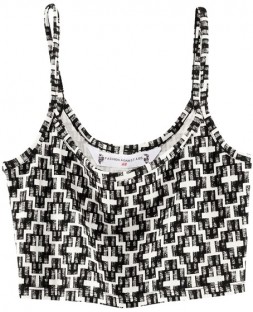 Though the FAA Collection made its in-store debut in April, for Fair the process began a year ago, in Spring 2011. She was contacted out of the blue by H&M's Stockholm-based textile designers who had discovered her ShiboriLove.com website. They were excited by the exuberant hand-dyed techniques used in her line of apparel and accessories. After they provided Fair with some images for inspiration, she created a series of shibori pieces from which H&M chose the 3 designs.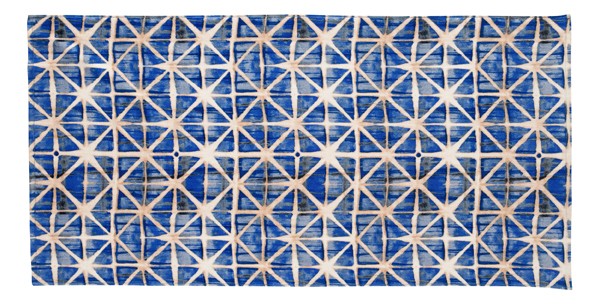 The ShiboriLove that drew their attention is an artwear label Fair created in 2008. It fuses her passion for fashion with her love of creating unique patterns using the inexhaustible language of shibori techniques. This ambitious venture began during her 3rd year in the nationally recognized Fiber Science & Apparel Design program at Cornell University (the only ivy-league school to offer a fashion degree). The positive response was so great when her fabric and tights were shown at the annual Cornell Design League Fashion Show that she decided to design an entire collection of tights – and sell them online.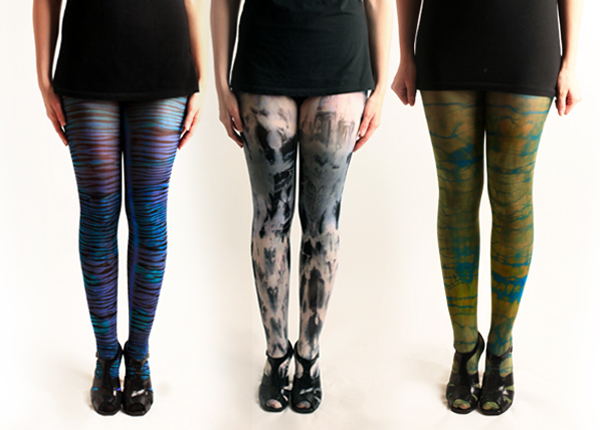 So Fair created a sole proprietorship business that was relatively easy to set up. She did a lot of research into the tax side of things before launching her store and discovered that the key to simplifying the challenge of paying taxes is to keep very organized records. She runs the business by herself but does rely on her mother – a professional photographer – to take all the essential high-quality photographs for her store.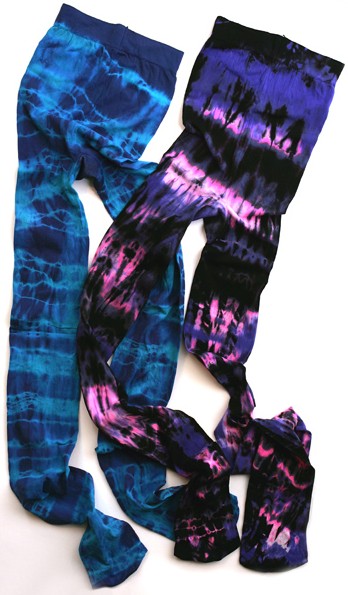 As for website platforms, she tried a few. She intitially bought Adobe Dreamweaver and taught herself how to create the entire shop. But as her business grew she found it easier to use a preset store platform. Fair has now switched over to a BigCartel store, where she can access her shop from any computer and list new items much more quickly.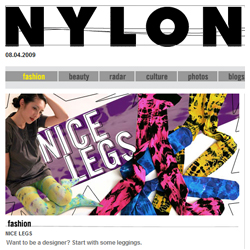 Fair also maintains an etsy.com shop, which she has found to be a great marketing tool. It has become an important part of her selling strategy because Etsy already has a huge customer base that can increase visibility – as well as many resources and help forums for designers/ shopkeepers.
In addition to ShiboriLove, Etsy and freelance projects (H&M was her first major one), Fair also deploys her fashion education full-time in fabric research and print development at Jones Apparel Group in New York City. She is not directly involved in the design process there – and prefers it that way.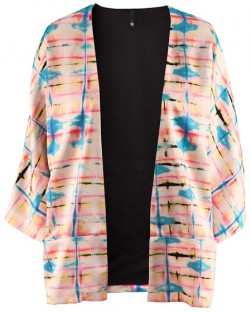 "My art career is a separate passion that I pursue in my free time," she explains. "It can definitely be hard to work over 40 hours a week and then muster up energy to be creative. I have found that I need to exercise my creative side to feel like a balanced human being. If I let tiredness overtake me, I feel like I have a void in my daily life that I need to fill. I want my design work to flow from my own passion and not be forced. I like to have control over what I am doing and never want to lose the sense of freedom I have in making art."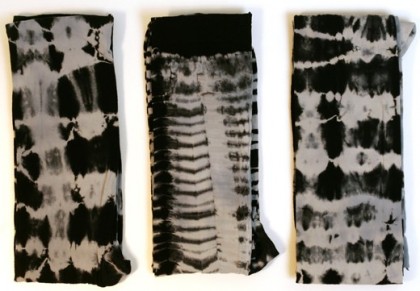 So Fair does most of her dyeing and discharging on the weekends and a little sewing after work on weekdays. She has expanded her collection to include footless tights for women and children, as well as leggings and silk scarves. Silk tops and tunics will be added in the near future.
ShiboriLove has been featured in magazines and fashion blogs such as Nylon, Design Milk, The Coveted and Etsy; most recently Fair's collection was seen in New York Magazine's holiday gift guide (2011).
Visit Jessie Fair's website at www.jessiefair.com
Visit ShiboriLove hand-dyed apparel and accessories at shiborilove.com
Visit ShiboriLove blog at shiborilove.blogspot.com
See H&M's full press release about FAA collection at about.hm.com