Ziek Speak & Jacquard Weaving
March 17, 2011
(Text and images by Bhakti Ziek -Ed.)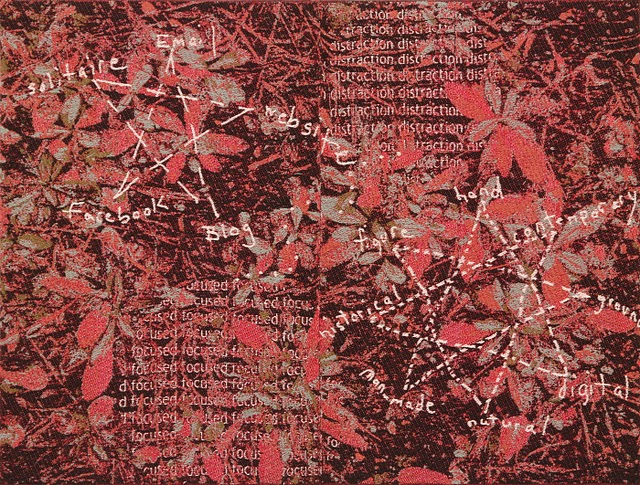 My Biggest Accomplishment of 2010
I spent most of 2010 weaving a new series of work called continuum.
Inspired by the PBS Art 21 videos, I began with drawings I made of some configurations of the overlapping worlds that can define a weaver (artist, production weaver, curator, historian, teacher, writer). I watched as my ideas and images exploded into something more expansive, and laughed when I realized that I was actually weaving my mind.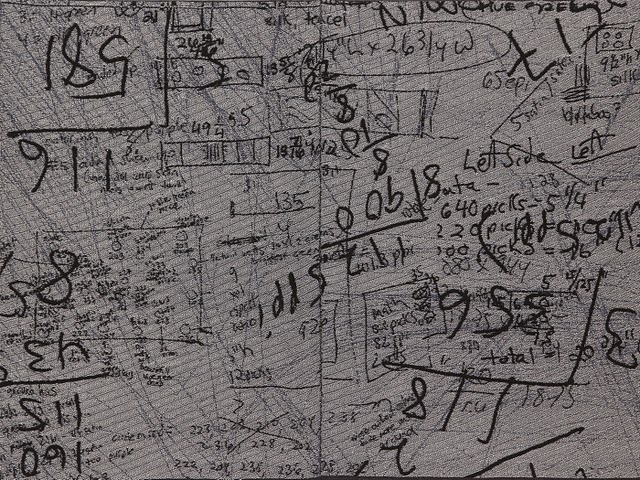 It is all there–from monkey mind to quiet illumination. The math problems relating to the size of the warp and weft threads which must be considered to have the images weave in the correct proportions; the beauty of the flowers that catch my attention; the satin stars that transformed into the internet loop of email-blog-facebook-website-solitaire that snares me daily; the blue sky that totally brings me to the present.
I haven't worked in such a serious, focused and personal way since graduate school. I allowed the commitment of an exhibition in my current hometown to be the motivator, and treated it as if I was preparing for a show at MOMA. Using Photoshop as the tool for designing this work (which will be the topic of my session at the upcoming SDA conference in Minneapolis), and weaving the work on my computerized TC-1 loom, I realized that technology allowed me access to all the knowledge that I have acquired in my 42 years of studying textiles. One thread became the 880 ends of the warp, one weaving followed the other on the loom, one idea led to the next.  Backstrap to digital jacquard has been the path. Birth to death is truly a continuum.

View Bhakti Ziek's work in the continuum series at:
picasaweb.google.com/bhaktiziek/BhaktiZiekContinuum#
Check out Bhakti Ziek's blog at: bhaktiziek.blogspot.com/

The Woven Pixel: Designing for Jacquard and Dobby Looms using Photoshop ®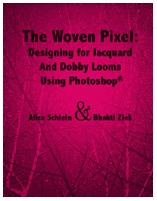 by Bhakti Ziek and Alice Schlein is available at:
http://bhaktiziek.com/Woven%20Pixel.html
See the complete line-up of speakers and events planned for
Confluence: 2011 International
Surface Design Association Conference
June 9-12 in Minneapolis, MN at:
www.surfacedesign.org/conference/2011-international-surface-design-association-conference