SDA Members In Print: Art Quilts Explore the Natural World
July 26, 2012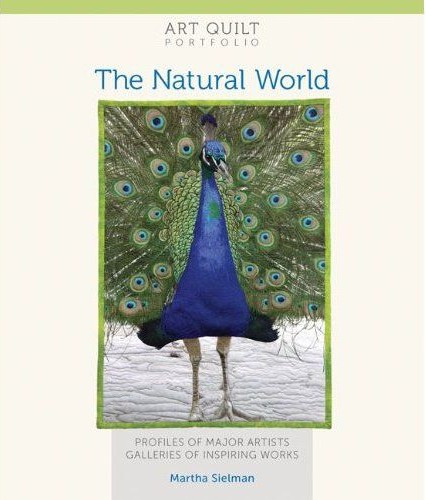 My newest book, Art Quilt Portfolio: The Natural World, was just published by Lark.
It is the first of a 5-book series looking at different genres of art quilts.
The concept arose out of my personal frustration with Masters: Art Quilts, Volumes 1 and 2 – the art quilt books I had previously written for Lark.
Though the "Masters" books are beautiful, I wanted to share more about the artists: what made them tick, their stories, their unique approaches to making art. I was very excited about the journal-type approach Studio Art Quilt Associates (SAQA) had used in the catalog (designed by SAQA Art Director & SDA member Deidre Adams) for the 12 Voices exhibition. So I began a conversation with my editor at Lark to see if they would be interested in a book that still featured plenty of glorious artwork – but which also included substantive text.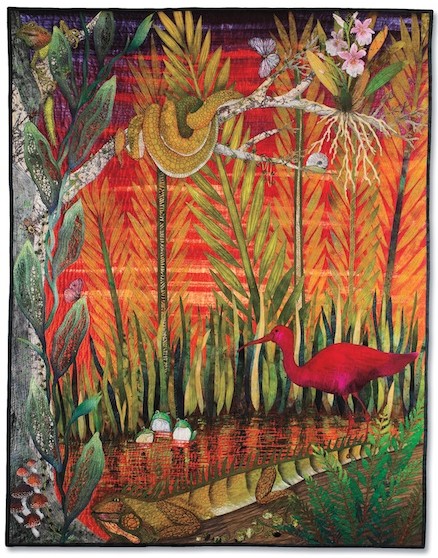 After a series of discussions, we developed the format for the Art Quilt Portfolio series and chose The Natural World as the first volume. This first title focuses on close-ups of nature. People and Portraits (due out in April 2013) will be the second in the series.
The gallery sections showcase work of about 70 artists interspersed with 20 in-depth interviews. These featured artist sections include 5-6 pieces by each maker so that the reader gets a sense of their range and style. The interviews focus on how each one got involved with fiber media, their creative process and what they hope to convey through their work.
The combination of so many wonderful images of art quilts and in-depth interviews means that there's plenty to delight both the casual browser and the serious reader in search of more information.
I am thrilled with how the book turned out. Lark did a fantastic job making it look gorgeous; it even feels wonderful because of the paper they used. There's plenty of art to drool over, but there's also substantive text to sink your teeth into.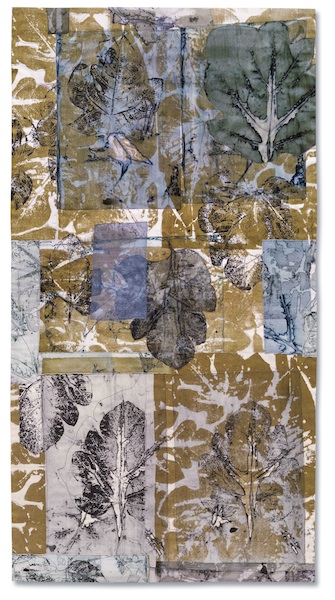 It's my kind of book.
(Be an SDA Angel! Buy Martha's books now from Amazon here – or via link in footer of SDA website homepage – and a % of your purchase will become a donation to SDA – at no cost to you. Please tell your friends about this option for easy-does-it generosity and support of SDA member benefits and programs. -Ed.)

__________________________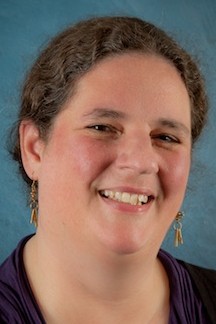 Martha Sielman is Executive Director of Studio Art Quilt Associates, Inc. (www.SAQA.com), the world's largest organization dedicated to advancing art quilting as a fine art medium. She is also the author of Masters: Art Quilts, Volumes 1 and 2 (Lark Books 2008 and 2011). Sielman has written articles about art quilts for Fiberarts, Quilting Arts, Machine Quilting Unlimited, and Quilter's Newsletter. She lives in Storrs, Connecticut, with her husband, 5 children and 2 cats.