SDA Members In Print: Joe Cunningham Covers Men In Quilts
March 1, 2012
Men and the Art of Quiltmaking (2010)
by Joe Cunningham
With this survey, Joe Cunningham takes us on a foray into a growing subculture of a subculture and shows us a slice of what is being made within it.
He takes us through interviews and images of 30 male quilt-makers. You can learn a lot by just flipping through these pages.
Joe is a historian. He's also at the forefront of modern quilt-making, so his insights come from a long and diverse career that spans the historical documentation and replication of traditional works to modernizing the way quilts are made and understood. This informed perspective is a filter that gives context to what is being made by men today.  Want to see contemporary quilt making situated within a gender-colored timeline of makers and techniques? Pick up a copy.
I'd like to highlight a few of the artists featured in the book.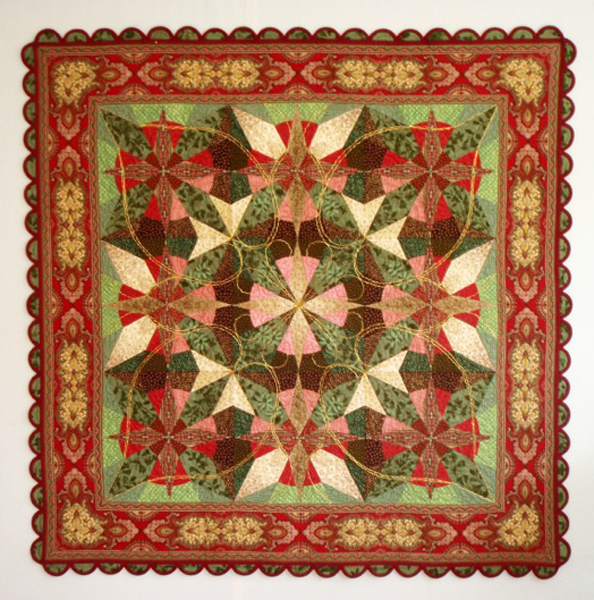 Let's start with Michael Kashey. His pieces are hand made and kaleidoscopic. You can see where he pulls from traditional piecing and makes it his own. Focusing on ornament and geometry, he uses color to accent each of his shapes and his quilting to make a plane from which areas emerge and recede.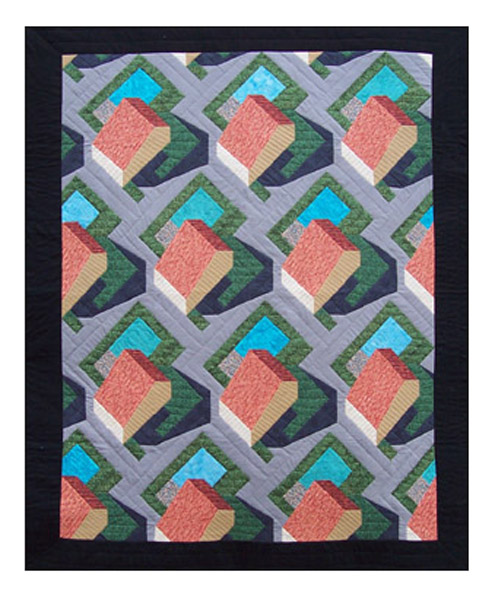 Next, let's look at the work of Erick Wolfmeyer. His work rests solidly in the camp of "classical" piecing; the kind seen in quilting for the last several centuries. His approach is subtle, using a visual language that references both modern art and the use of quilts as wall art, yet he consciously makes his works with utility in mind. His colors are used to make 3-D shapes and give depth to the picture plane.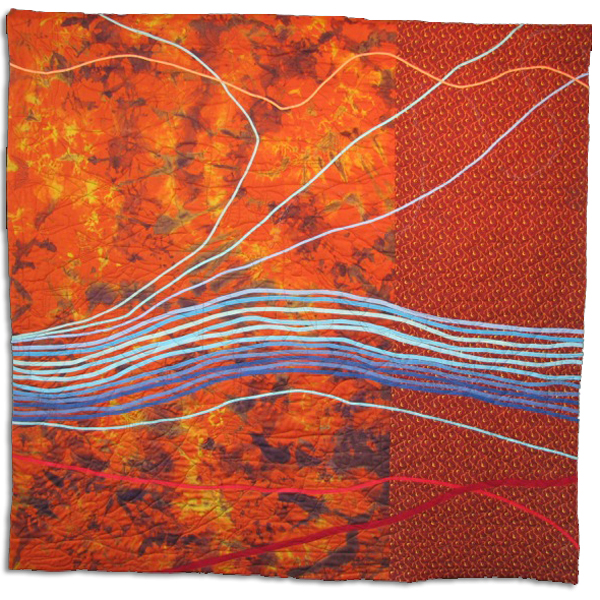 Let's look at a quilt by author Joe Cunningham himself. As mentioned above, his works are a response to his knowledge of history and his experience of both making and writing about it. His response, however, is very un-traditional and outside the ordinary. His work has evolved from feeling scripted and prescribed to recent works that are free form – even "performative". He uses his colors as they fall, taking cues and working from the materials to inform the way the quilt is made and how the composition comes together.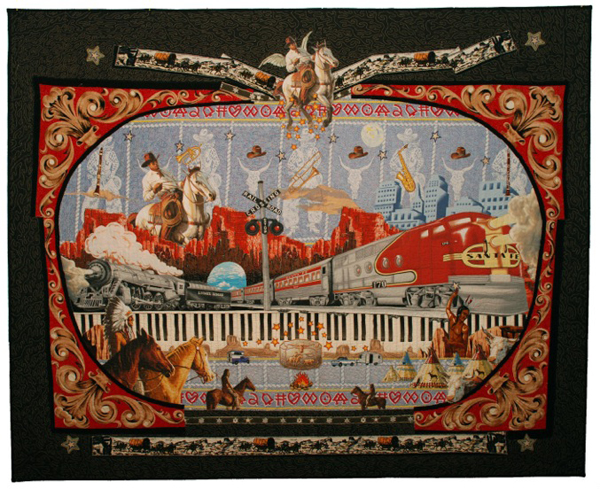 On the other end of the approach spectrum is Shaun Quinlan. His works reflects his dabbling in other art forms and media, like television, with skills that include video editing. Looking through his work, you see the visual language of marketing and his concerns with accessibility. His works are conversations with ideas or events. The colors and images are made or re-purposed to fit his concept and to illustrate the ideas.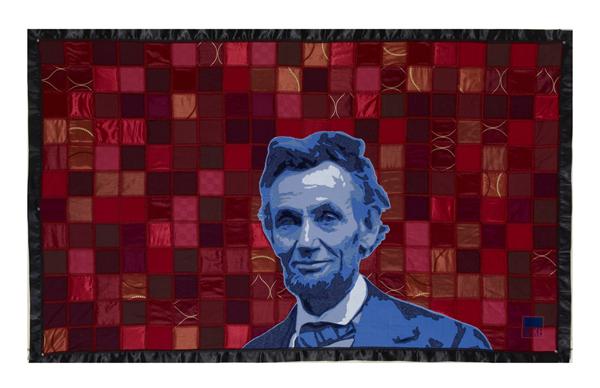 Here is a piece of mine from Joe's book. My work is inspired by my career as an architect and designer. I have little knowledge of quilting histories and the methods used by generations before me. I pull from design and pop-art for my ideas. My colors are used to build depth and form – to allow me to create figures out of fabric.
These are just a few of the artists from the book. Joe suggested that they are a good cross section of what can be found between the pages – but by no means inclusive of the many talented makers and their individual ways of working. There are projects for everyone. If you don't like something, flip to the next page; all the while learning about the male identity within contemporary quilt making.
__________________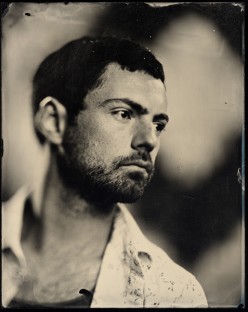 Luke Haynes' most recent works have been investigating nostalgia and function. He works with quilts because they subconsciously embody these ideas while lending a unique materiality to the process. He is currently living in Brooklyn and exhibits across the country as time permits.
See more of his work at LUKEHaynes.com